Native to Europe, northwest Africa, and western Asia with more than a dozen subspecies in Northern and Central Europe, Rosa canina is commonly known as a Dog Rose. It's name is derived from the belief of ancient Greeks that it's roots cure the bite of the rabid dog. In polish it is called 'dzika roza' what simply translates to 'wild rose'.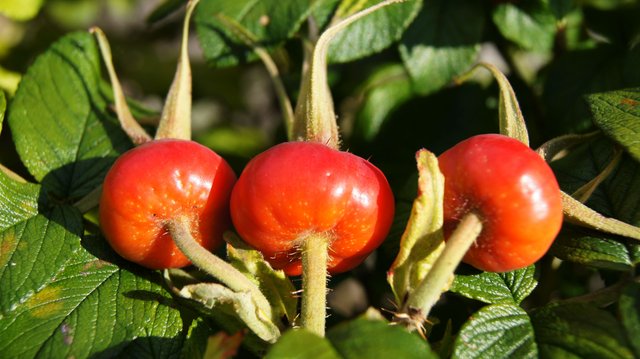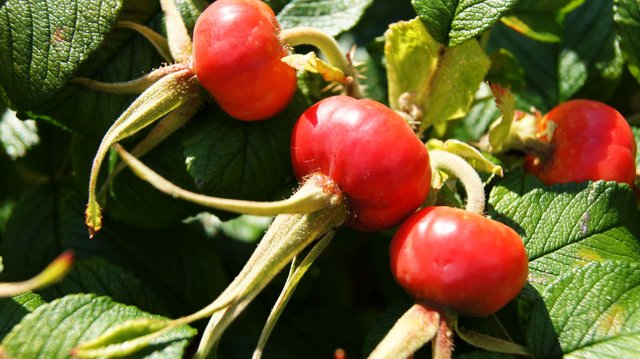 Being a variable climbing shrub species, dog rose bush reaches the height of up to 3 meters, although its climbing branches can reach up to 12 meters in lenght - or height if it finds the support. It's flowers varies in colours ranging from pink to white and are not only edible, but packed with all kind of goodies. Flowers ( and the fruits) contains not only vitamins like A, E, B and K - but also really high levels of vitamin C - an immune system booster.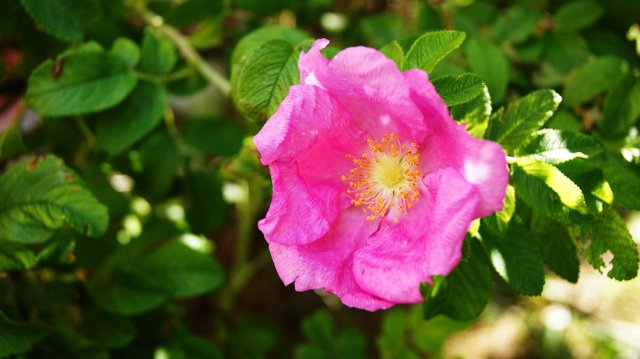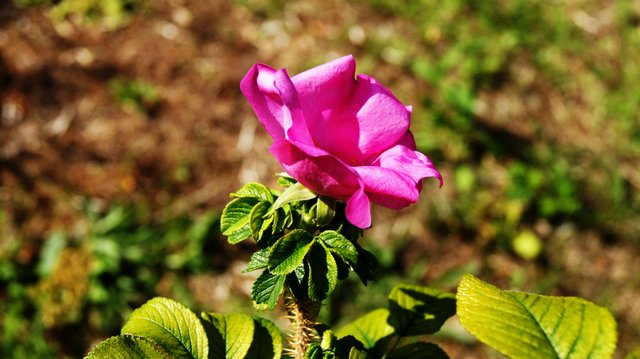 As for the fruits, after harvesting, they can be dried in whole if destined for tea making, otherwise they need to be cut in half to get rid of seeds that have sliver-like hairs - irritating both to skin and digestive tract. After that kind of processing, we're ending up with a sweet outer shell of the rose hip to use in making syrup or marmalade. There is nothing sweeter like adding some rose hips marmalade to your tea in the winter. A little taste of summer in colder months - and greatly benefitting your health also.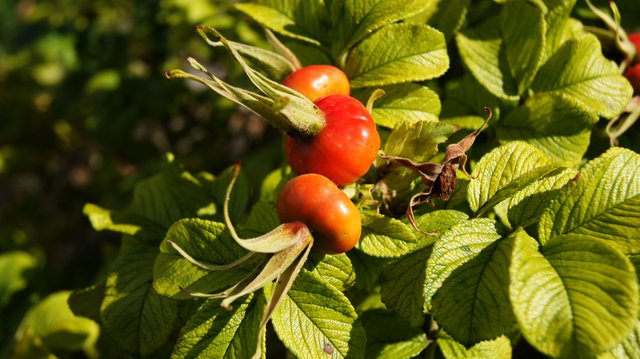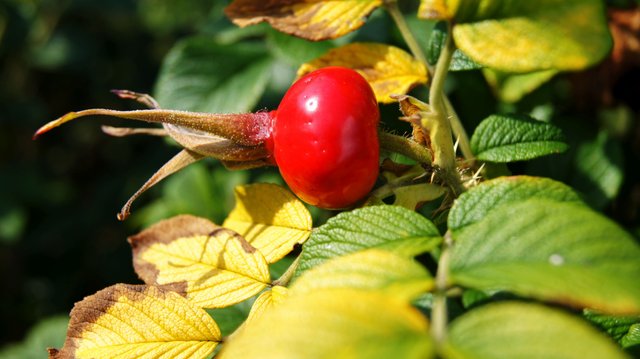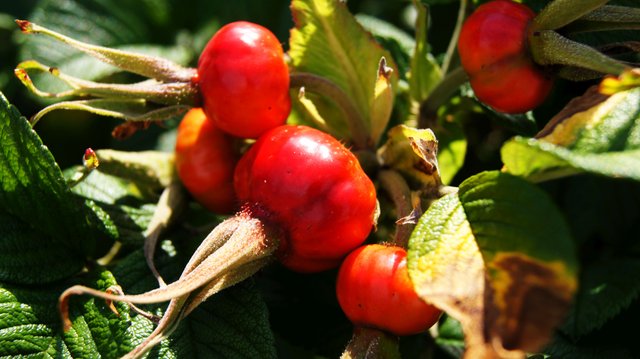 Find out more:
Recipes:
Contest link: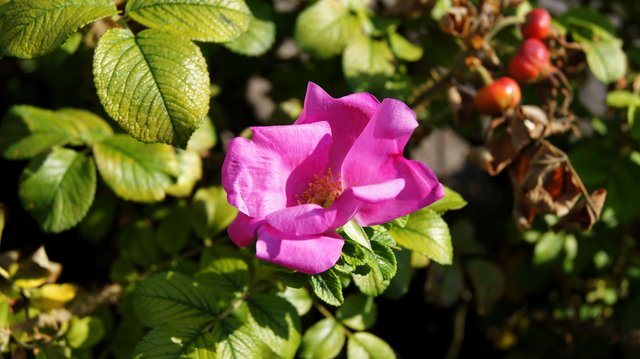 Camera: Sony SLT A-33.
If you like the content, upvote and resteem!
Till the next time!