And then, there were walnuts ...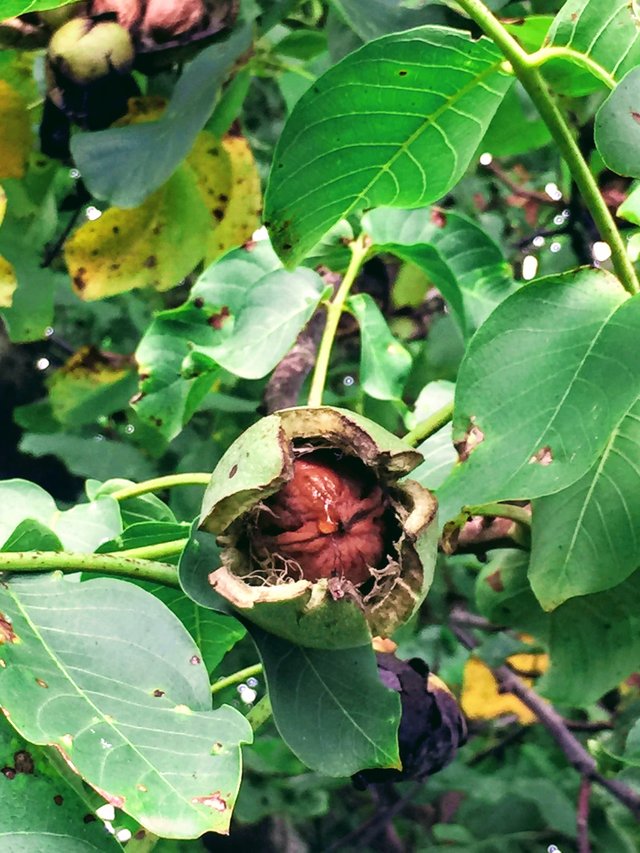 We saw the walnut tree in the summer before we bought the house and it was magnificent. The tree was big, beautiful green tones and a lot of shades underneath, I could not wait to see it everyday.
We moved into the house in the winter so all the leaves were gone and then we could actually see how big and tall the tree really was. Unfortunately we where not the only ones happy with the tree. A lot of birds made a stop on the tree, and before they left, I realized that they were certainly not toilet trained. In the winter it is supposed to be less food available, but these birds really had a rich diet and their droppings were generous.
The seasons went by and the walnuts on the tree did not really looked like the walnuts you buy in the supermarket. Last week the magic started to happen so the walnuts came out of their shells. When it started to happen it was like having a front row seat to Alien when the creatures started to get out of their pods.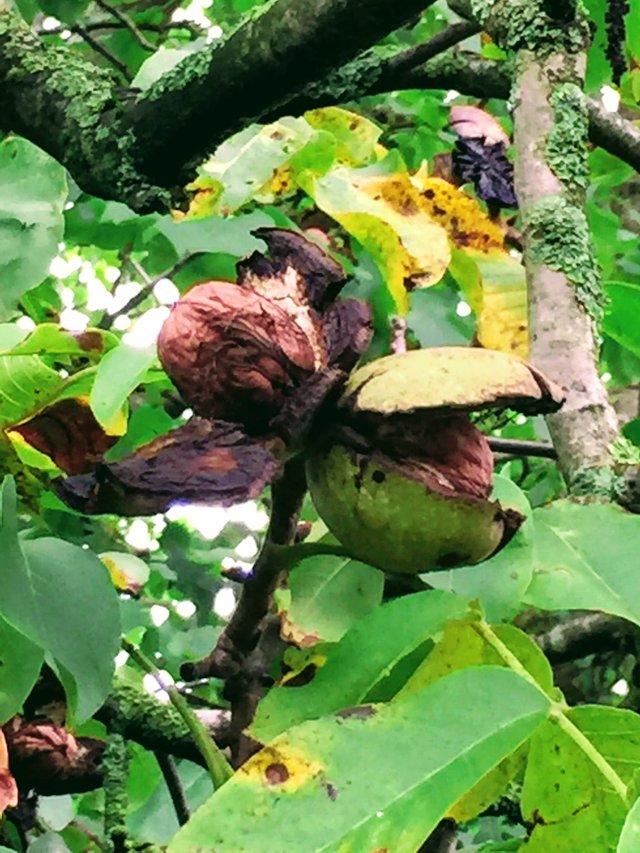 I'm still getting used to the looks and the abundance of walnuts that we're getting. So far they are not dry enough for consumption but the taste still remind me of Christmas, that's when I used to eat them growing up.
There are plenty more walnuts on the tree, so for the coming months our friends and family are also going enjoy the harvest (whether they like it or not).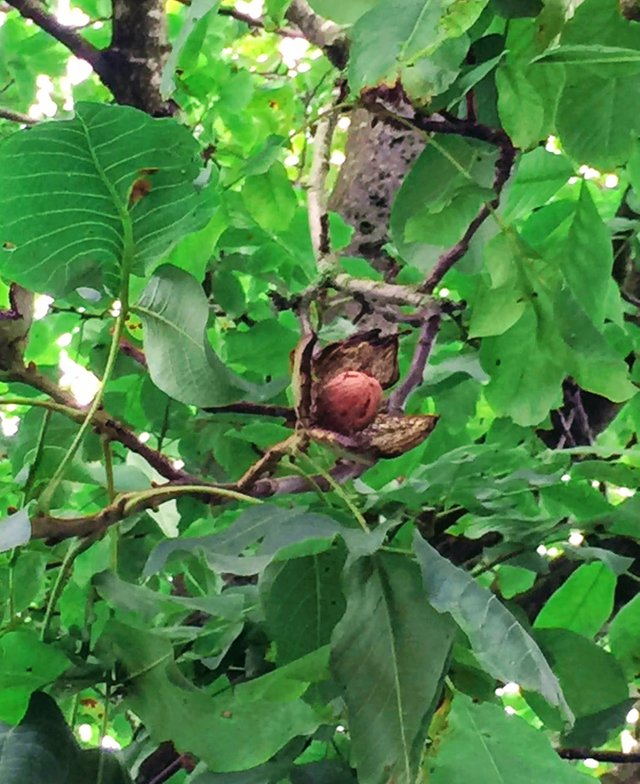 ---
I believe that cryptocurrency projects have the opportunity to generate a lot of wealth that can reach a wider range of people than ever before. Here's a link to an interesting crypto project Bitcoin Hex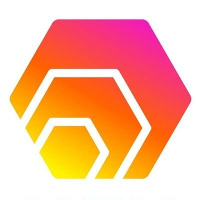 ---
I frequently buy my cryptocurrencies on Coinbase, try it!
---
Would you like to learn about EOS? Click here! for an introduction
---