Making Homemade Apple Sauce - A Story with Pictures
I was hoping that my long weekend would have been a bit more relaxing, but my wife (and the apples) had other plans.
On Saturday morning, my amazing wife informed me that we were going to a friend's house to "pick" apples. That sounded kinda cool, even though I did not want to admit it. My children and I envisioned a beautiful orchid with rows and rows of apple trees. But then reality settled in. Our "picking" amounted to pulling as many apples as our hearts desired from a large (but clean), plastic trash can and placing them in re-enforced Walmart bags (and when I say re-enforced, I just mean one bag inside another).
Queue up the "unrealistic expectation" music now. Had it not be for the opportunity to play with their friends, my kiddos would have been disappointed, but running around and playing with other kids is like medicine to a child's heart. Unfortunately, I started realizing how much work these apples were going to require. Goodbye relaxing long-weekend.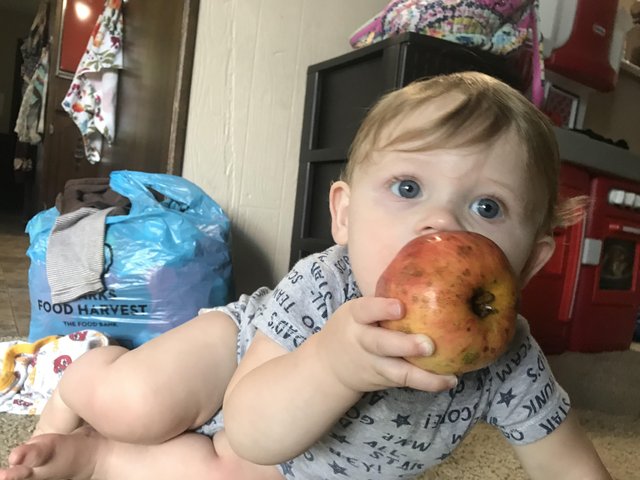 Real Apples Have Worms
Our friend did not spray his single, lonely apple tree with pesticides or herbicides so our apples were all-natural and organic. (His other apple tree had been blown down in a recent storm.) Even even though I know that organic, chemical-free apples are better, they came with a price.
Our apples looked UGLY because the worms had gone after our sweet treats before we had a chance to. I was not particularly concerned about the bumps and irregularities on the outside, but rather all of the apple-flesh that would have to be cut away for us to make our apple sauce. (No worms were harmed in the making of this post or while making the apples sauce.)
Ugly Apples Make Great Apple Sauce
I woke up a bit late on Monday (one of the many benefits of a long weekend). It takes me a few moments to process life when I wake up, but I quickly realized my wife was going full-force at the apple sauce project. The apples had invaded!
The apple sauce making process was not a hard process, but it was time-consuming. When all was said and done, it was a rather enjoyable experience, one we shared as a family.
For the rest of this post, I will share the steps we completed to turn UGLY apples into DELICIOUS applesauce.
Wash the apples.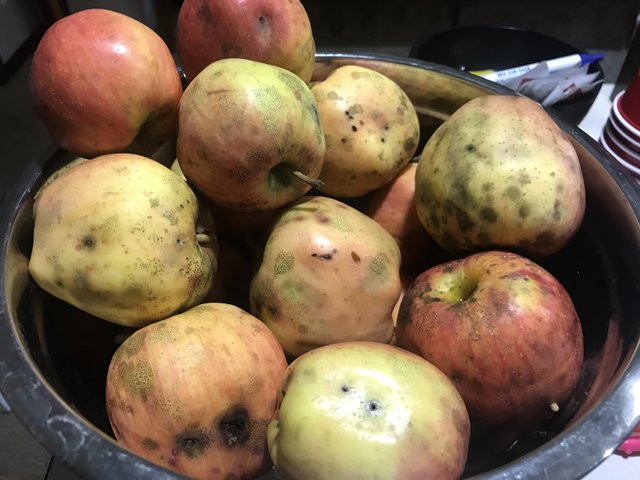 Quarter the apples.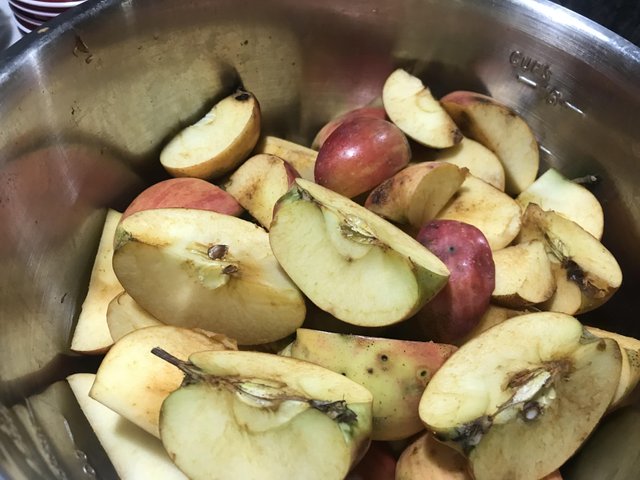 Remove the wormy spots.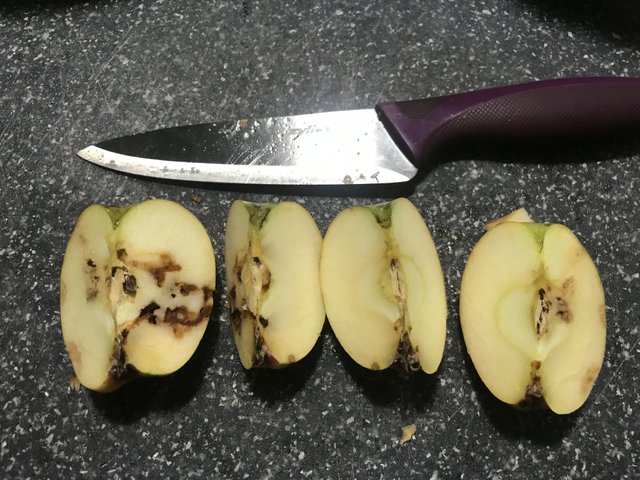 Place apples in a saucepan and add some water.
Cook the apples until soft and then drain all the extra liquid.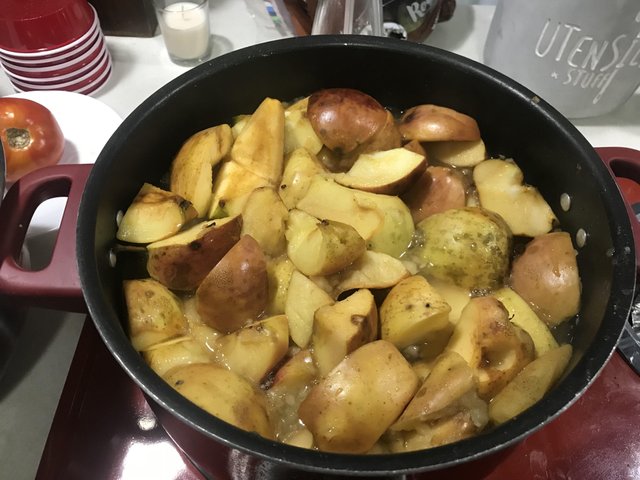 Allow the apples to cool and then place in a food strainer (We used a Squeezo).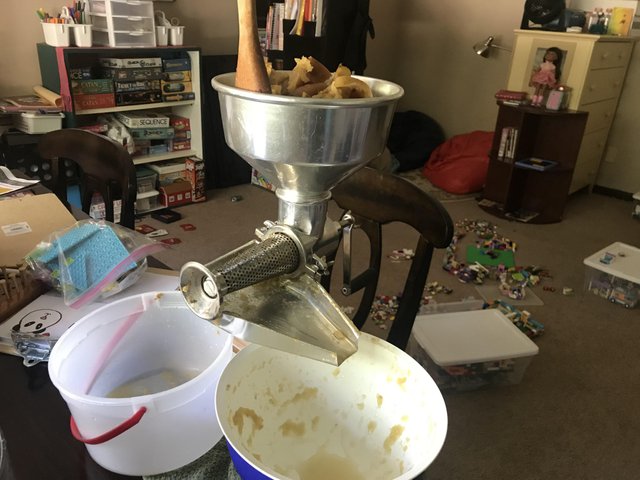 Turn the crank to separate the sauce from the seeds, peels, etc.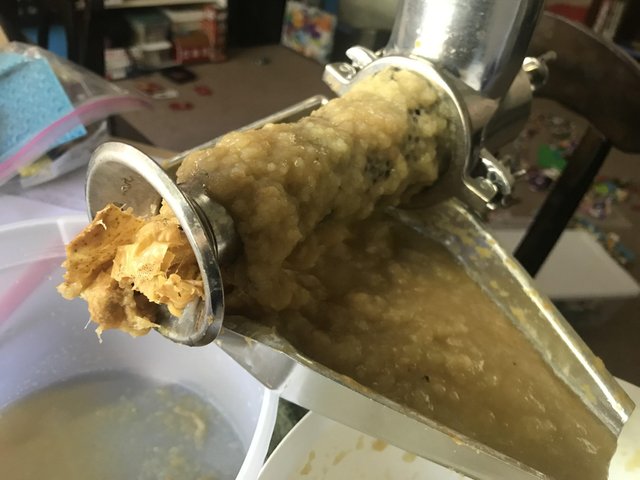 Enjoy the fruits of your labor (no extra sugar added applesauce)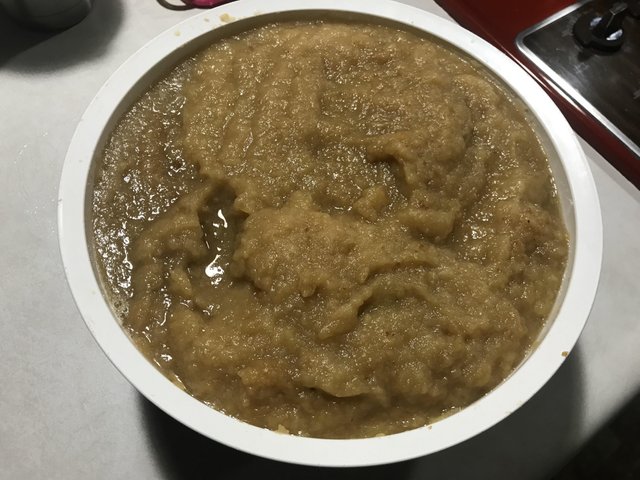 Final Thoughts
Time spent with family is time well spent. Time investing in your family's health is equally important.
I might have grumbled and complained a bit throughout the process, but I really did enjoy learning something new with my wife and kiddos. And on top of that, the apple sauce was great (much better than the artificial junk you buy at the store).
Thanks for stopping by. See you around!
@SumatraNate