I've just got back from the Strathbogie Ranges in Victoria, where we stayed in the van in a friends driveway. We had a beautiful time sitting by the creek under an apple tree chinwagging and swimming, eating cheese and drinking wine. Conversation moved from crop circles to aliens, making tinctures to the brilliance of dogs, how fucking great blue cheese is and what we have planned for the year ahead. My friend is an artist, and her resolution was - well, damn resolute - she quite adamantly said that she refused to slip into the same old patterns as the years before. In fact, the resolutions she was making were written on mirrors and cabinets and paper all throughout her house!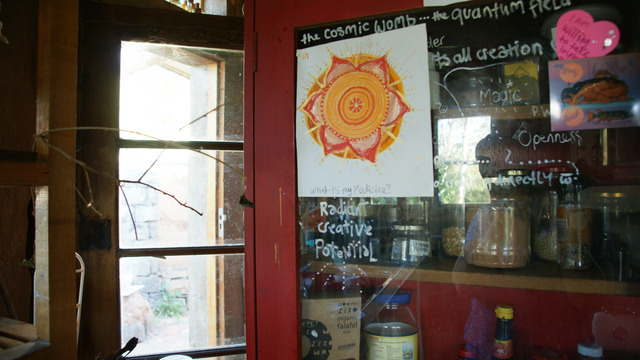 So much of the conversation this weekend was how much potential we all have - we can do anything we set our minds to. Both my mates and my man were begging me to get into the yoga teaching that I'd started upon completing my teacher training course in 2017, but I was really struggling with this one. Part of me wants to run a community yoga class, part of me has huge problems with showing up when I'm struggling to show up for myself. Can I commit to a weekly yoga class - more than likely a yin class, which I'd love to teach, and still manage all the other things I have in my life? I felt a bit pressured and teary about it - they were saying how brilliant I'd be when I'd already given up the idea because the demands of teaching yoga are much, much more than you'd think. Whilst it'd be wonderful natural medicine for the community, I'm wondering to what extent it's going to be natural medicine for me, or just another cause of anxiety and stress.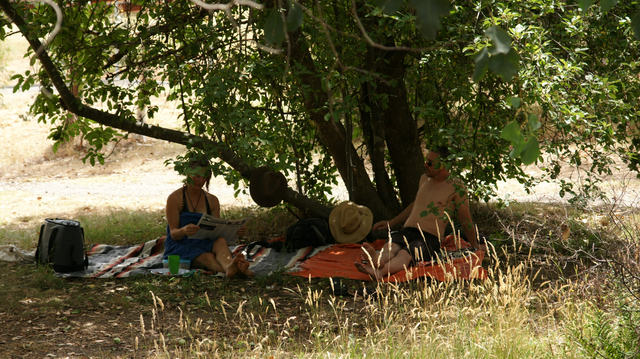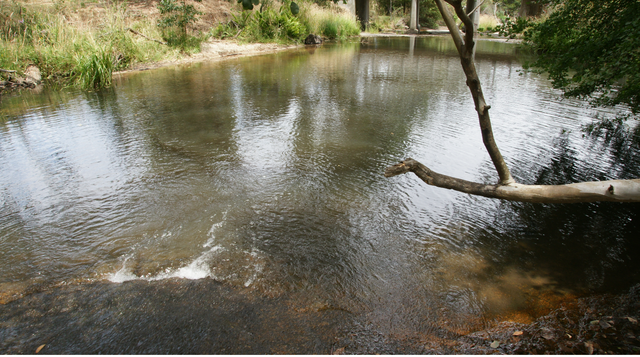 ---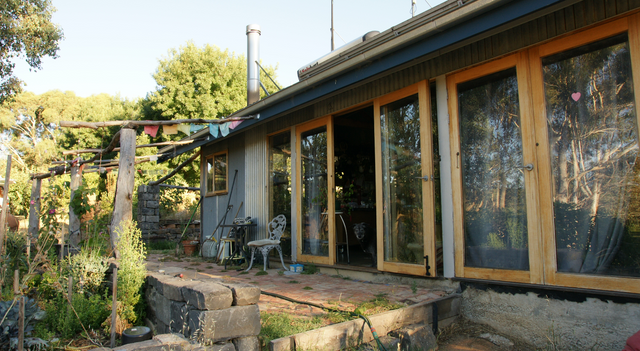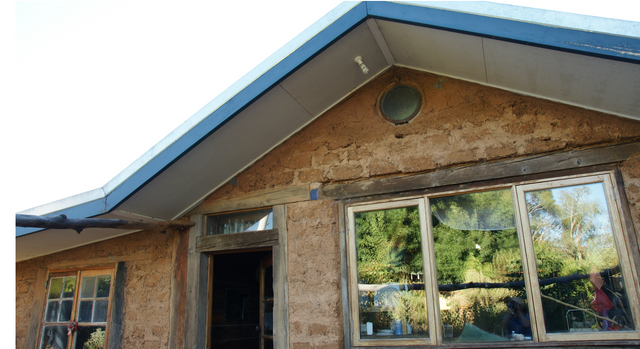 ---
Perhaps I'm just being too hard on myself. Small reminders of this were also written on scraps of paper and mirrors and surfaces throughout the beautiful mudbrick house.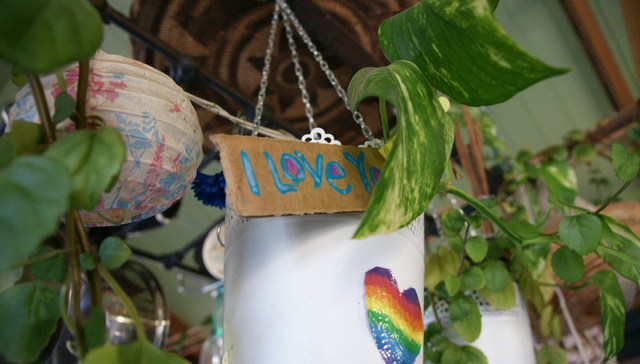 In no less than 5 rooms she had written:
I am Enough.
This made me smile - one of my resolutions this year is most definitely being kinder to myself. I'm struggling with my part time job at the moment and I don't want to do it anymore, but I have another year or two to get enough cash together to semi-retire or at least pay off the mortgage, and then we're going on long service leave, so I just need to do the best I can with what I've got and keep moving forward spiritually and psychologically, so as long as I'm doing that, I'm doing a good job.
I don't really like new year's resolutions as such, but since solstice I've been thinking about how I want to spend the coming year, and thus whilst I don't have a determined resolution as such, there's many things I want to achieve. Last night I dreamt that I enrolled in a herbal medicine course, which has planted a seed inside of me. I'd always wanted to be a naturopath but I can't afford the fees and nor do I want to study at this stage in my life, accumulating another debt and setting me up for more work at a time in my life that I actually want to do less! However, I've started to do some research and make enquiries. Is there a part time online course I could do? How expensive would it be? It's part of a bigger 'herbal medicine' resolution that's been inspired by my involvement with @naturalmedicine, and even if this doesn't come to anything, there's a few things I want to achieve this year:
Get organised to make tinctures for the first time
Learn about indigenous plant medicines
Extend/create a dedicated herb garden
I always used to grow lots of varieties of herbs but I don't so much anymore, mainly due the maintenance issue. But there's a few plants I want to grow again so I can collect my own herbs to make tinctures rather than order them online.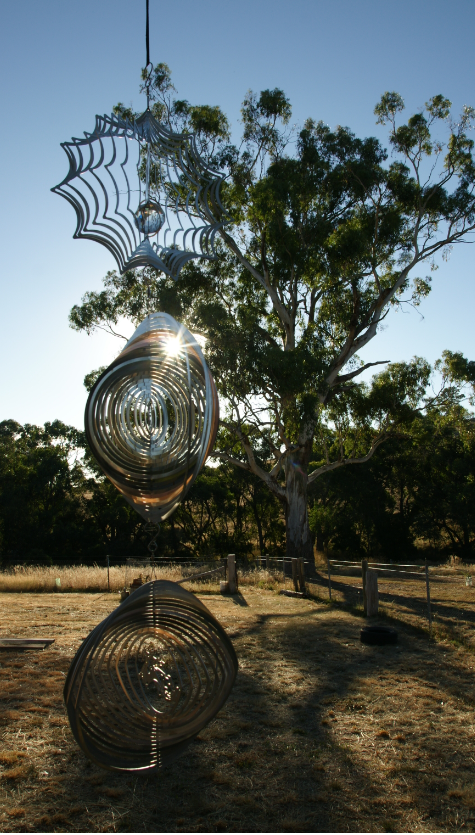 Like every year, I resolve myself to spending as much time in nature as I can, tending our 5 acres so we have something to leave for future generations who might appreciate all the food we've planted here. I also want to surf more, do more yoga, and more meditation - it's these practices that heal me from the inside out. As my last few posts have suggested, I'd like to be more careful about spending time online, and manage that better than last year. I need to spend more time learning outside the universe of the internet, and get back to some old school study - reading more books, for one!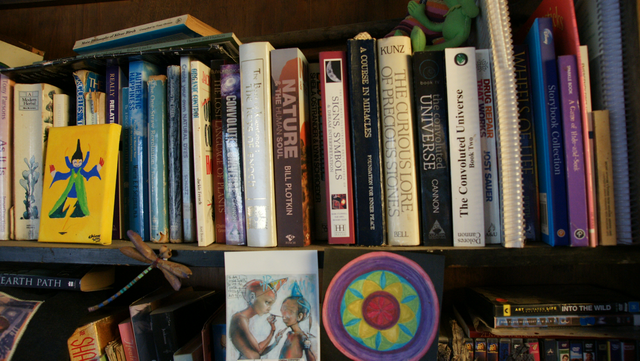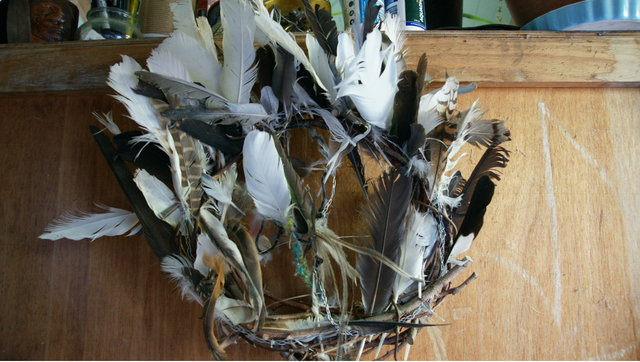 Whilst my resolutions might appear quite vague, I'm fairly happy with where things are going and what is formulating in my head. Whatever they are, I know I'm going to make some important decisions about my own future in terms of healing myself but also the world around me - I'm committing to lunchtime yoga nidra classes for the Year 12 students at work and I'm still wrestling with the idea of yin, as well as consciously musing and manifesting what actions I can take to help heal and support this beautiful Earth we live on.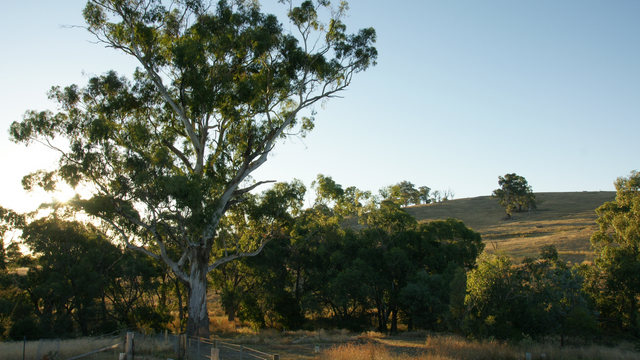 I'm certainly committing to @naturalmedicine here on Steemit - the community is growing, and the knowledge we share and the support we give each other is really an important part of this blockchain. I take my role quite seriously there and am thrilled to get the support from others here that help me keep it going. Perhaps this is the only resolution that's not vague! As long as I have the support of Steemfolk in this regard, I can keep up my energies in this online space that's SO awesome for learning about natural healing resources, from meditation to herbalism and all sorts of practices!
I think @senorcoconut's vision board was a great response to the Natural Medicine Challenge this month, as it was a fun way of thinking about what was important in their lives and where it might head without committing to concrete goals. Life is always in change and flux, with new opportunities presenting themselves when we least expect them, so it seems crazy to get all hot and bothered about forcing a goal that isn't quite clear yet.
What are your natural medicine resolutions?
If you'd like to enter this challenge, with the chance to win 20 steem worth of prizes, you will find the link to the contest guidelines in this half way post here. Entries close on Wednesday 16th 12pm AEST.
'Healing is a matter of time, but it sometimes also a matter of opportunity' - Hippocrates
---
---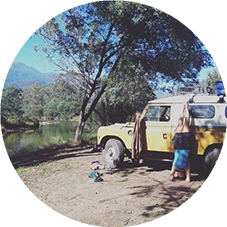 Join us on Natural Medicine Discord here