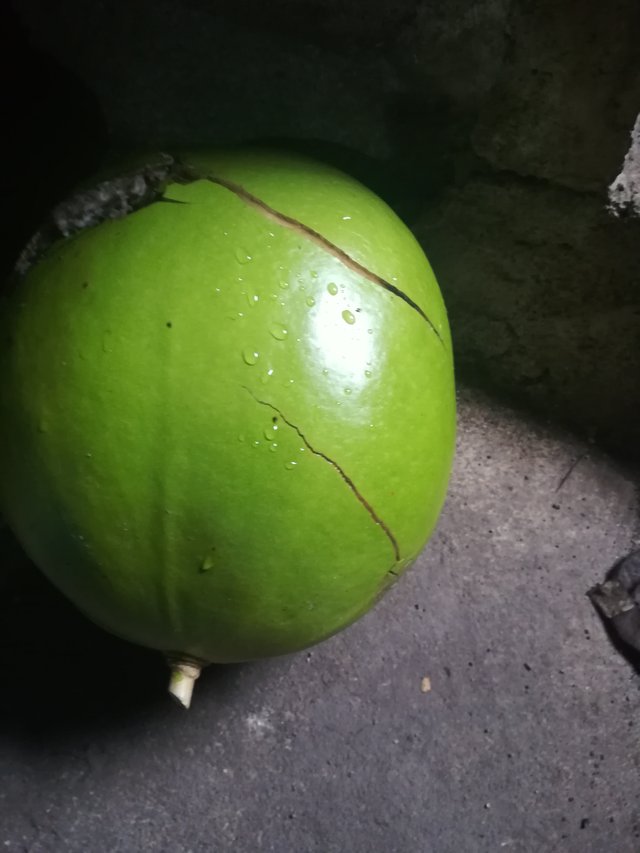 Is this fruit familiar to you? Well I think this kind of fruit is different from the fruit we used to eat. The taste of it also when you eat it is awful. But instead of eating why not making it as a herbal medicine. If you don't know this kind of fruit how about some leaves of it. Maybe you will have an idea what kind of fruit is this.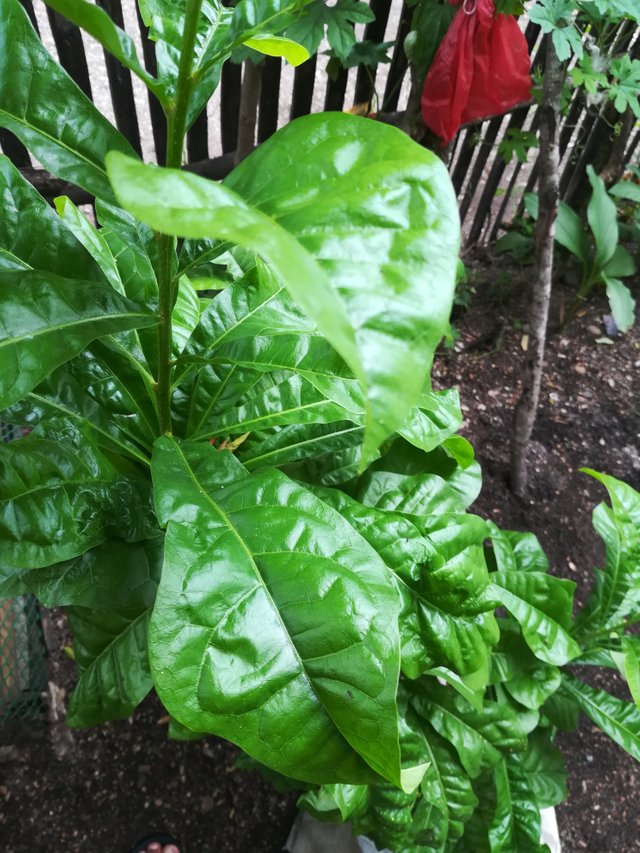 leaves of miracle fruit
Before I'll tell you how to make it as a medicine, let's have some true story about this herbal. How is this beneficial to our health.
I have a sister came from the City. We don't know what really happened there but when she got home she became different. I don't know if the rumours were true. But according to my cousin in the City. My sister boss was a drug addict. Before she's working there as a maid. She's still young at that moment, maybe 17 year's old. When she left there because she seems crazy. Not crazy totally because you can talk to her and she can answer correctly. Also she can still do house chores. The thing is she's smiling alone and as time passes by she return for being normal. But when she's normal, her health is not anymore. We noticed she had a hard times spending in the C.R. We asked her why then she said, she couldn't removed waste easily. Whe she went outside the C.R. she showed a lot of sweat.
One time my brother went home and she told us about this miracle fruit. When my sister drink this herbal, it became easy to her to remove waste. She said that she felt her stomach became light. She drink this medicine twice a day. Morning before meal and evening after dinner. This medicine help's her very much. In fact she's drinking it for a year now. I also tried due to curiosity and yeah it's true. It's just that I don't like the taste of it, it's awful. I don't know how to explain it, It's like sweet but it's sour. I'm not really sure how the taste like.
Now, how to make this fruit to be drinkable when this fruit is solid.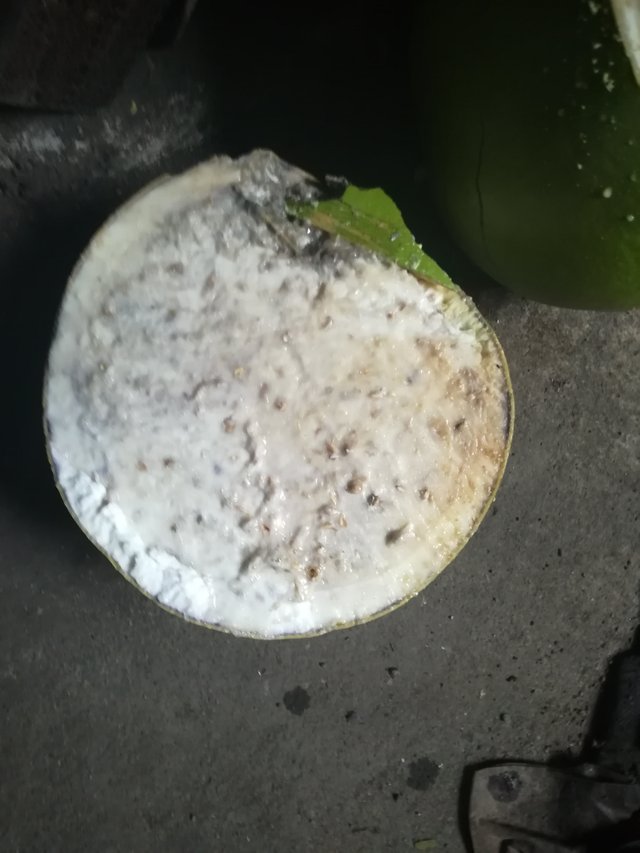 FIRST
You need to cut into half, cut it any types of saw because it's hard. I was the one cutting and I used saw for wood. It's not easy to cut by a sharp materials. The skin of it is the one that is very hard. Don't try to use a knife it will just bounce, believe me.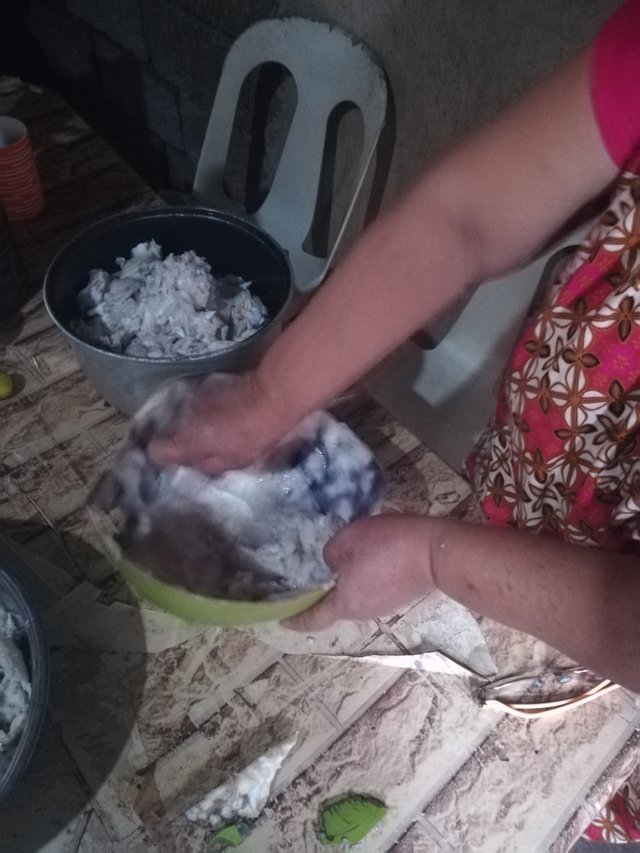 SECOND
Remove the flesh of fruit because the flesh is the one that we're going to use in herbal. Use a spoon or anything you can use. You can't use it by just using your bare hands. As you can see my mother was using a spoon in removing.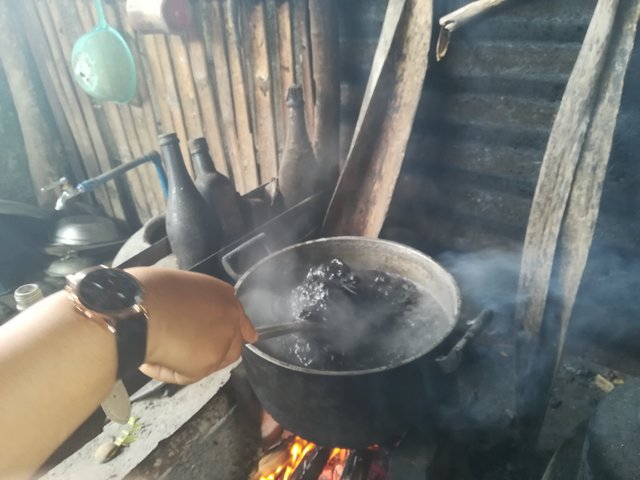 THIRD
If you're done removing the flesh, find any types of materials for cooking. As you can see we used a metal pot to cook it. The fire of it must continuously and it shouldn't be a strong fire. Just a normal will be better and also you need to mix the flesh well to avoid in sticking the flesh in the pot. But it doesn't need to mix it well all the time because the flesh might not be cooked. Our goal is to make the flesh soft to make it drinkable. Important part to remember, *mix it well, not too strong fire and wait till it became soft.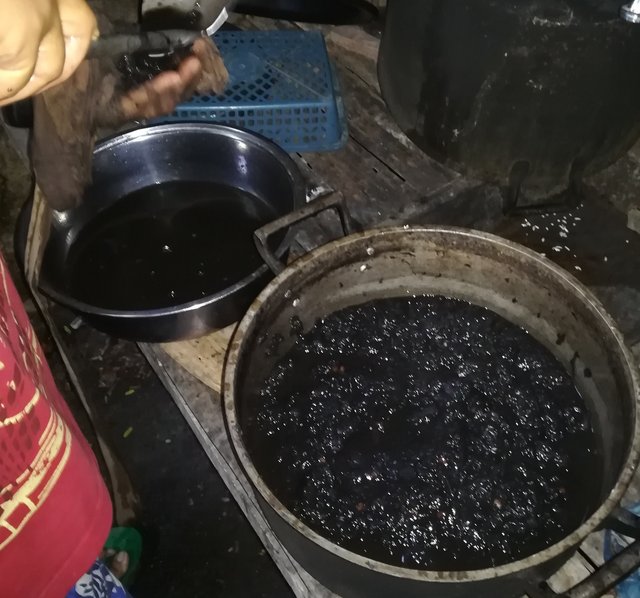 FOURTH
When you'll notice that it's easy to mix it anymore. That's the time you could say that the flesh is already soft and ready. When it's already soft, cool it down first until your hands cannot feel the hot of it. When it's cold already get a stocking and press it very hard. Stocking is very soft, so it's easy to compress the flesh until the extract the liquid. We're using a stocking because we only need the water or the liquid of it. We cooked it so that we can extract liquid and it's ready to drink to use as a herbal medicine.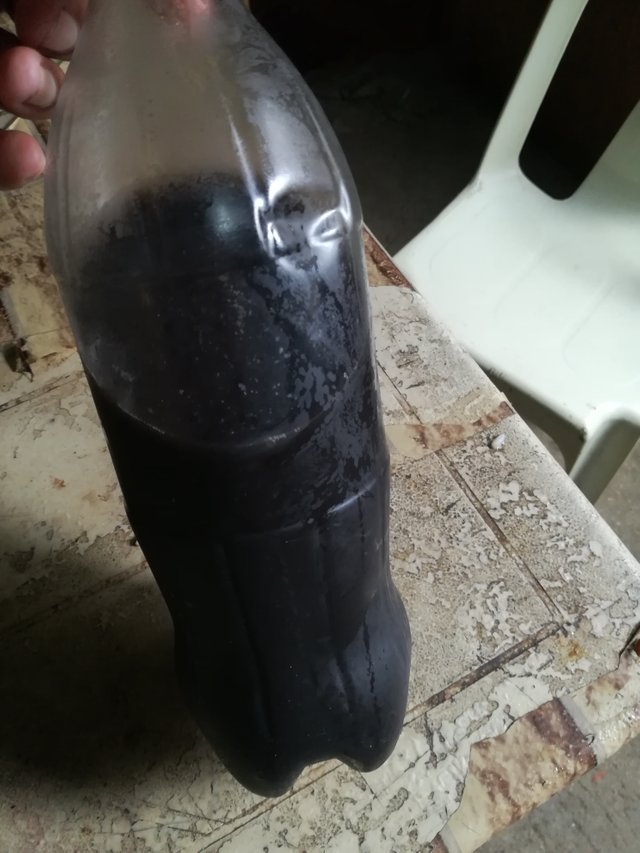 FIFTH
When the liquid was extracted use that stocking again in order to prevent some flesh to come along with it. Then put it into the bottle so that you can put it in refrigerator to avoid the herbal being sweat or being damaged. To drink it, only one single spoon in morning before you eat breakfast. When you want to eat breakfast, wait for at least 30 minutes before eating. In the evening drink also after meal.
Hope I'm clear and hope I'm helpful, thank you for reading..
PHOTO'S ARE ALL MINE
HUAWEI P7