Winter is such a fantastic time of rest around the homestead. It is a time of dreaming and laying around reading, preferably surrounded by many snuggly cats. It's also the perfect time to finish projects.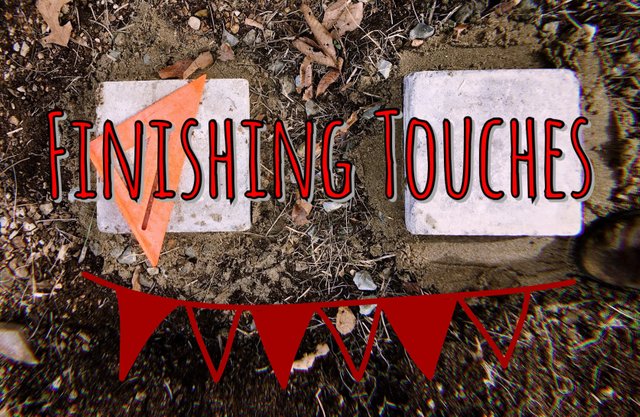 pavers leveled and set in gravel and then sand. the cedar logs that are the support for the bathroom roof's water catchment, which will be used for a handwashing station, will be set on these.
---
On the homestead, it seems there are always a multitude of unfinished projects and sometimes they can weigh on us if we don't finish them after some time.
This winter thus far we've:
Trellised blackberries
Cleaned up
Moved wood into a hugelkultur
Planted fruit trees
Moved rootlets around here and there and sowed seeds
Worked on finishing gutters and water systems
....and most recently we've started finished the water collection and handwashing station on the Fert(ility) Lab!
This is an exciting project that has been long in the works. We've even had all the parts, but just never got around to it. After our return from Vipassana, we decided it was time to set about finishing it - in earnest! It always feels really good to finish things!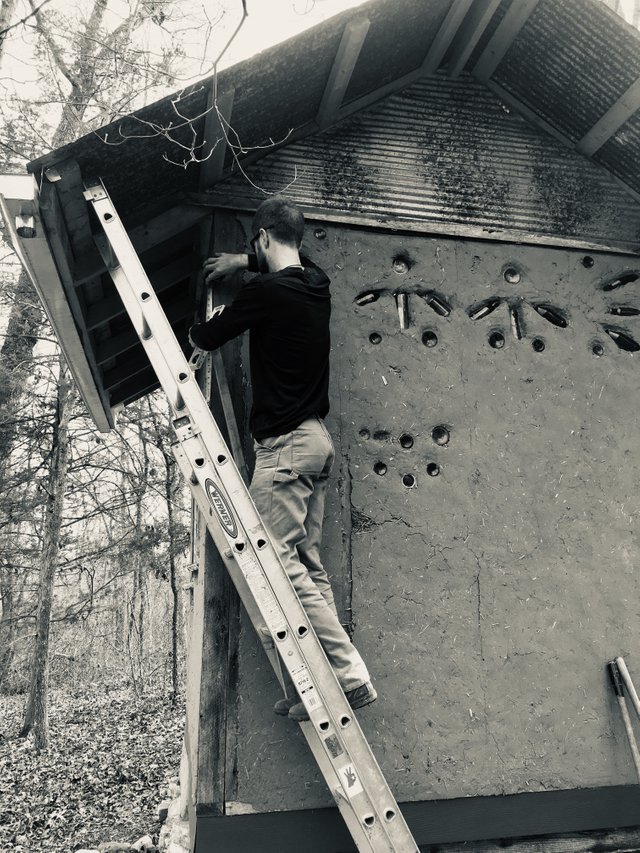 Ini measuring on the Fert Lab for where the 55 gal tank will sit so that it gets a good drop for the sink.
---
So far we've readied the cedar posts, stripping them of all bark, set the pavers, put the sink in the bathroom (pic coming soon) and made plans for how the water collection will flow from the roof into the sink. We have also dug a trench and set the pipe for the water that will flow out and Ini cut a hole in the bathroom floor and put the pipe through from the sink.
---
It really isn't a difficult project, just one that we didn't get to!
It will be a 3.5 ;) season hand washing station that will make washing oneself after going to the bathroom easier than the walk to the outdoor kitchen sink was. With interns and people here helping us build the house this year, it seemed really necessary!
Stay tuned as we make more posts updating this process!!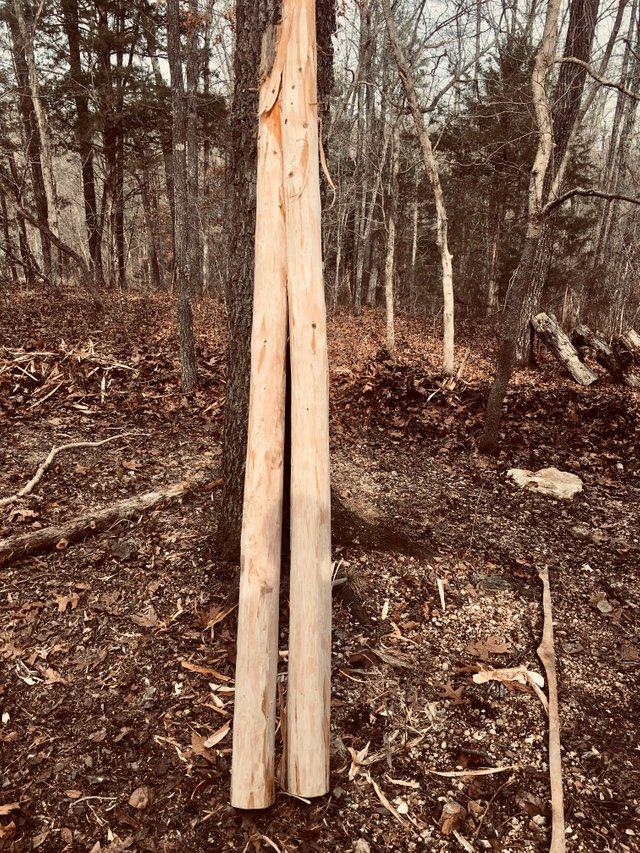 cedar posts from the land which will tie into the studs on the Fert Lab and which will support the water tank.
Final Touches
After the tank is up and all hooked up, we'll do a final coat of clay plaster in spring and the Fert Lab will be finally finished! A happy day :) We love this building!
And for the record, I accidentally published the bear medicine post twice which is why this is labeled with #naturalmedicine and why the hyperlink has the bear post name! Such it is... I rolled with it ;)!