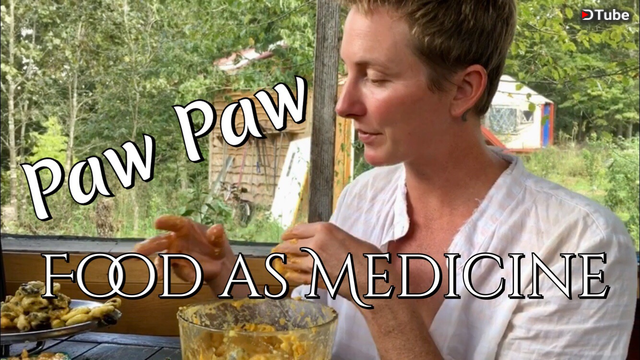 ---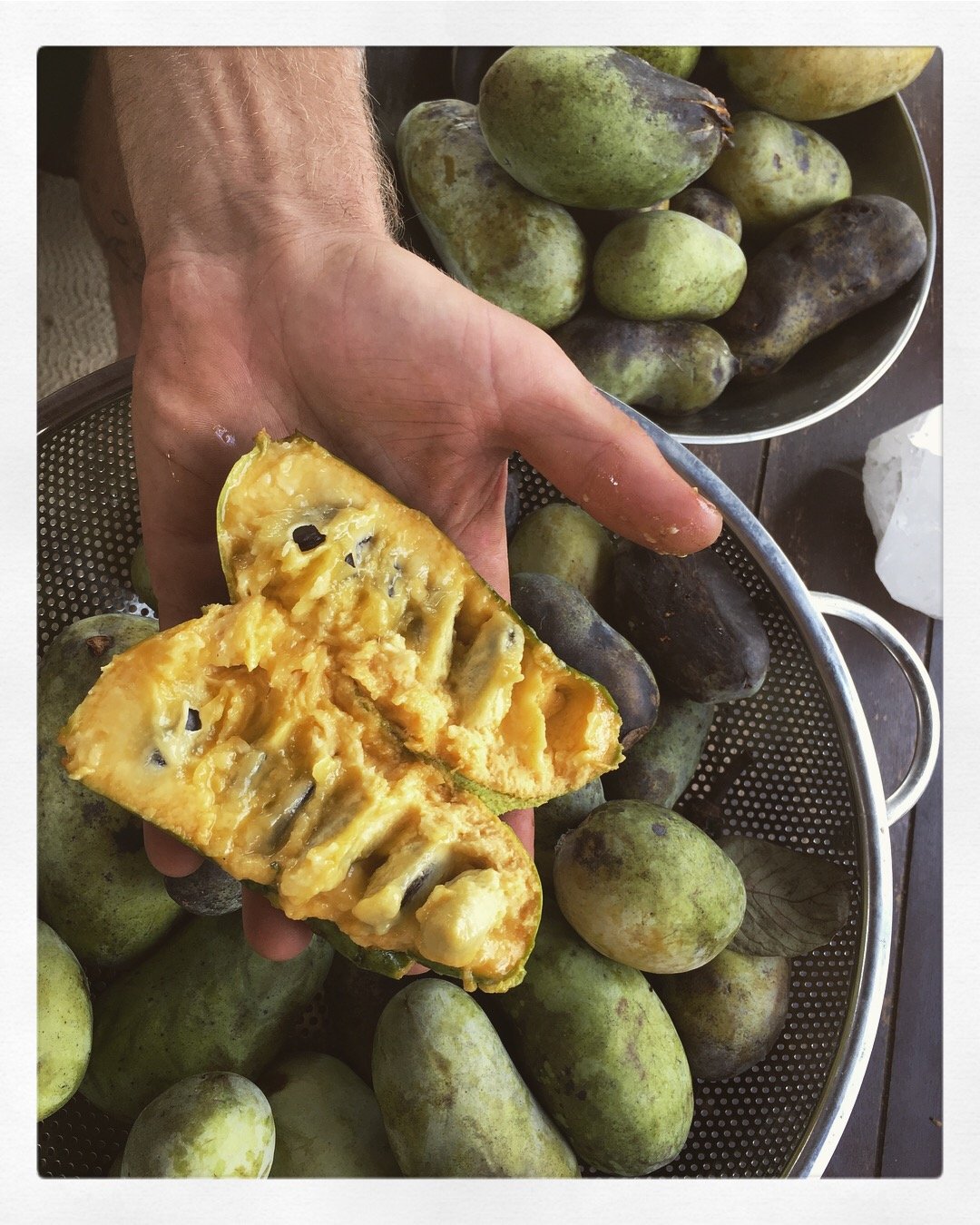 Paw Paws from the last harvest and a harvest Ini made this morning. Can't stop wildharvesting! So many Paw Paws!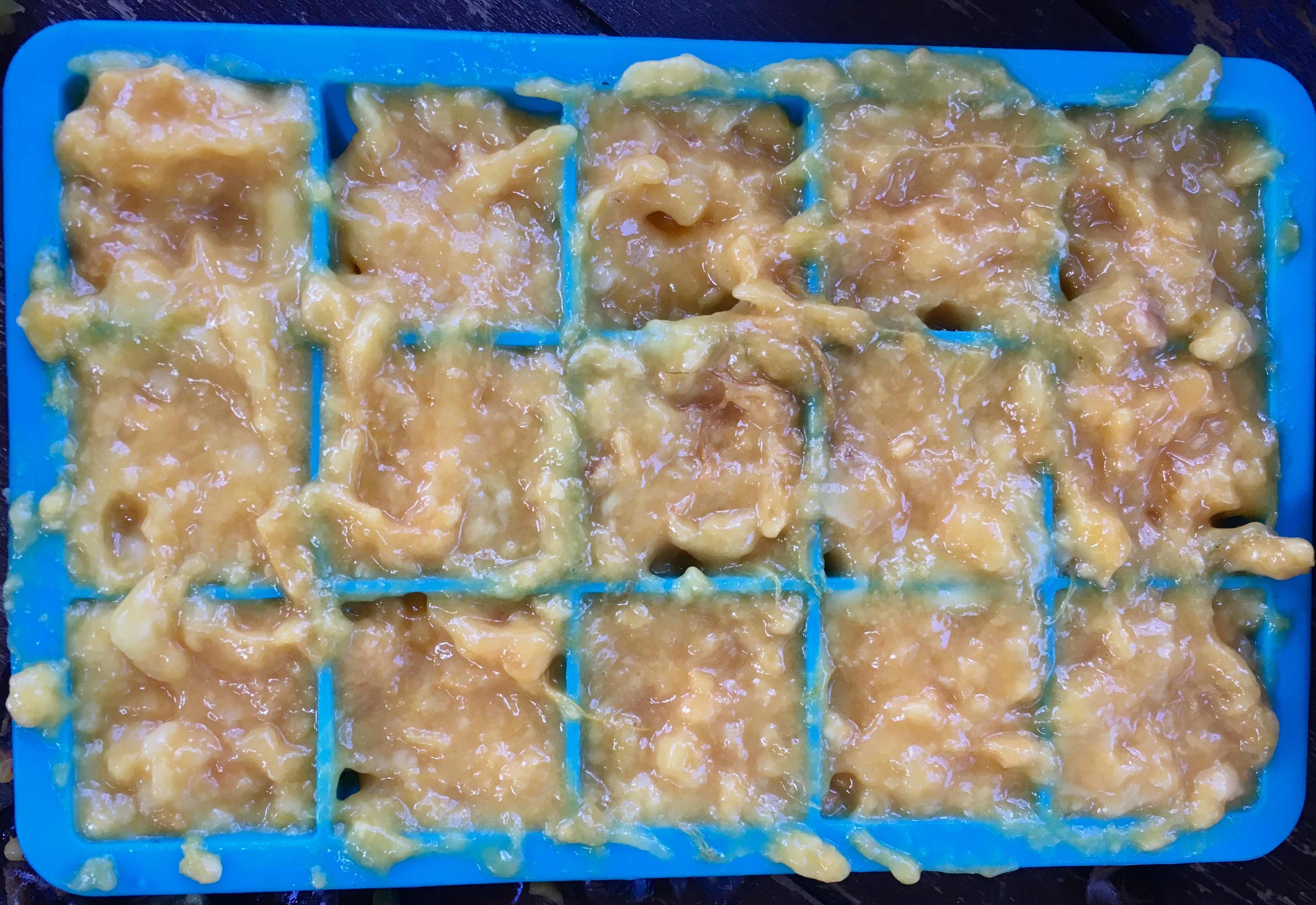 Paw Paw pulp in ice cube trays to freeze and bag for winter consumption
Paw paw have a rich nutritional profile as well as many medicinal actions.
The growth habit of this wonderful tree may provide some clues to the benefits it bestows. The paw paw does not possess the fibrous roots like many other fruit bearing trees, but instead has a deep tap root. This root bores deep into the Earth and acts as a pump, mobilizing minerals from well below the surface. The tree is rarely ever bothered by pests and this may be linked to some of its medicinal qualities.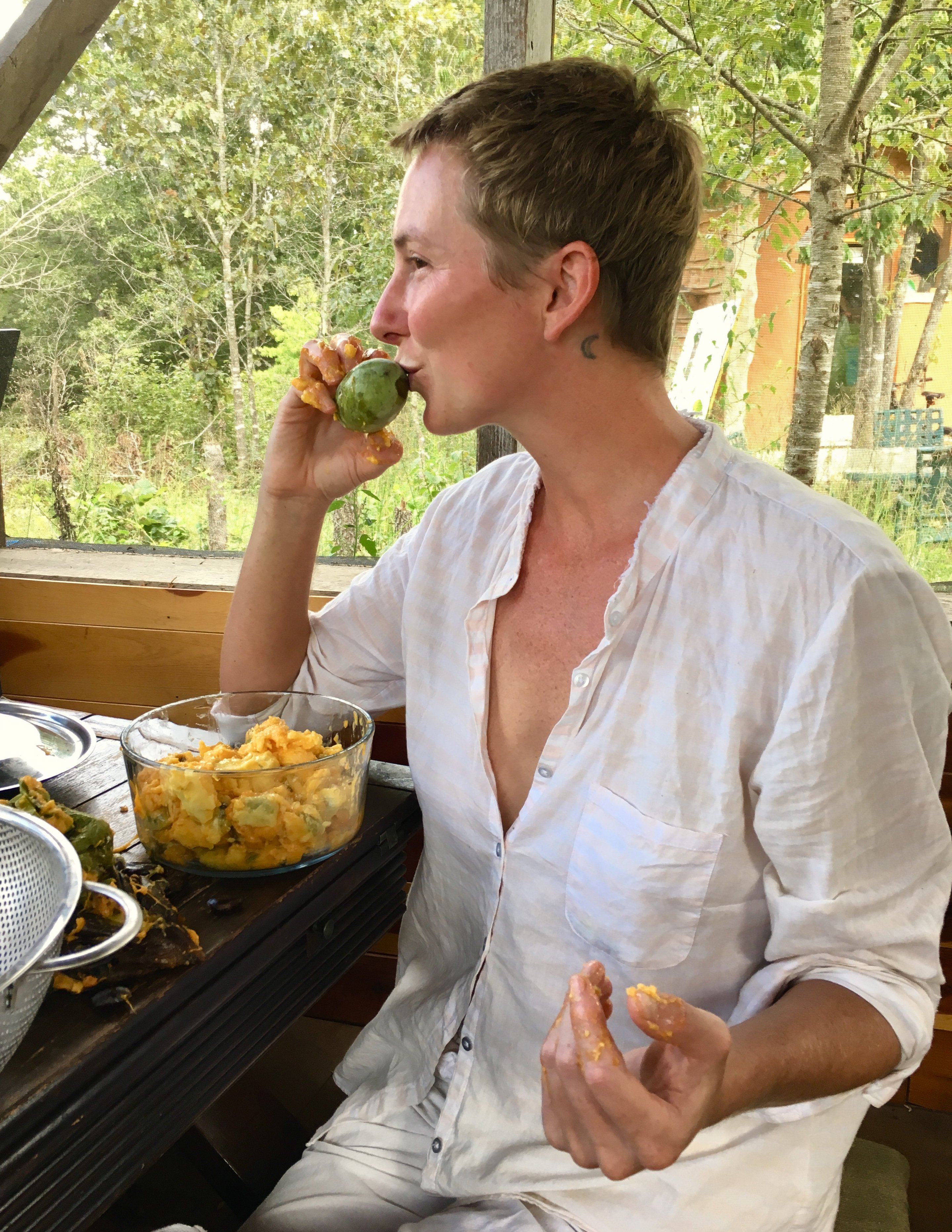 Kiss the paw paw! What a wonderful fruit!
The fruit is the edible portion of this tree while the leaves and twigs serve other roles in agricultural and medicinal applications. The fruit is relatively high in protein (containing ALL essential amino acids) and fat, creating a more balanced food than other sweet fruits that lack these macronutrients.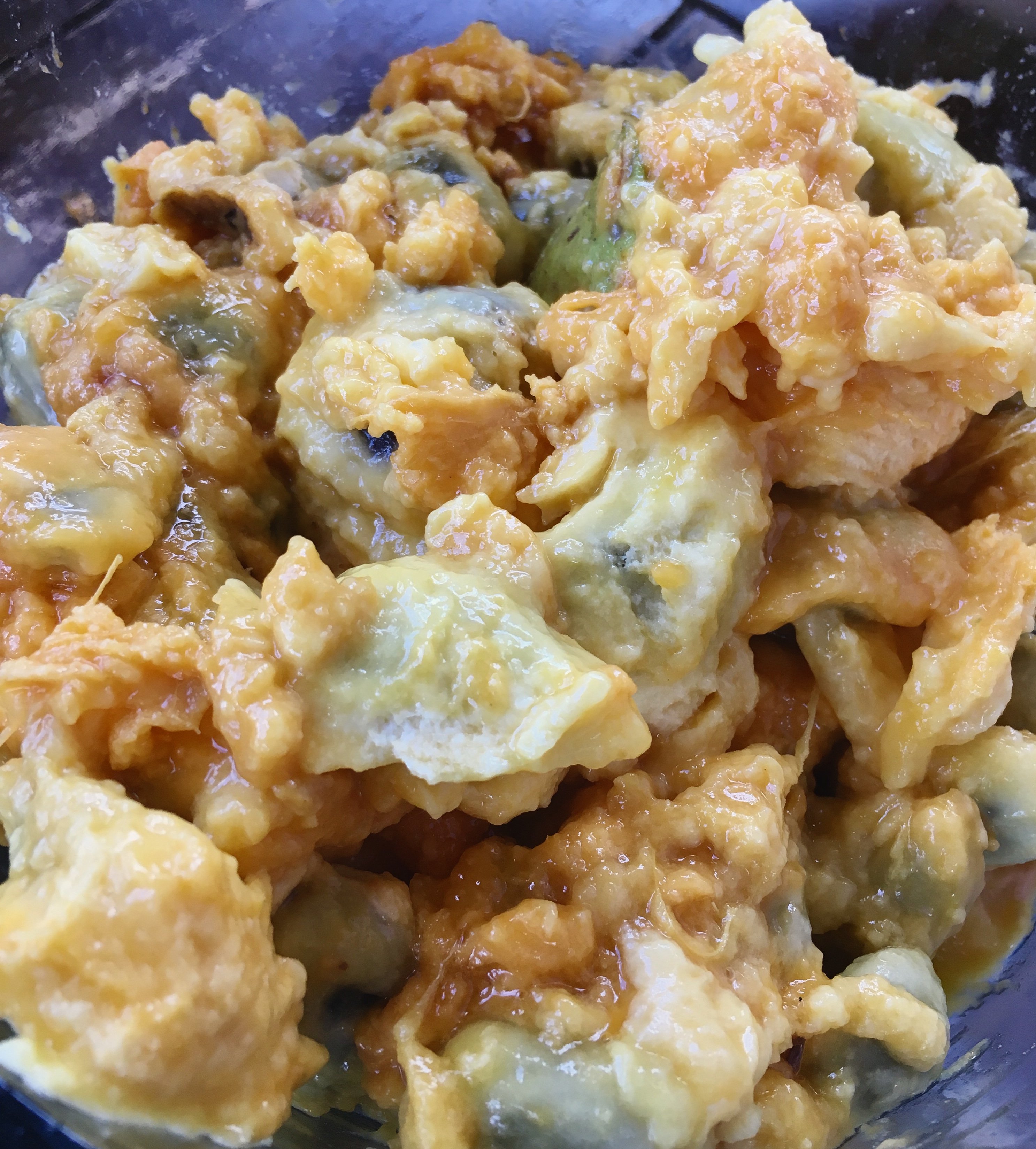 Paw Paw pulp with seeds. The seeds are difficult to separate from the pulp. Watch the video to find out what we're doing with them!
Paw paws score well in the vitamin category as well.
Compared to apples, the paw paw is outstanding.
By weight paw paw boast 3 times the vitamin C when compared to apples, 6 times as much riboflavin and 14 times the niacin. Paw paws for the win!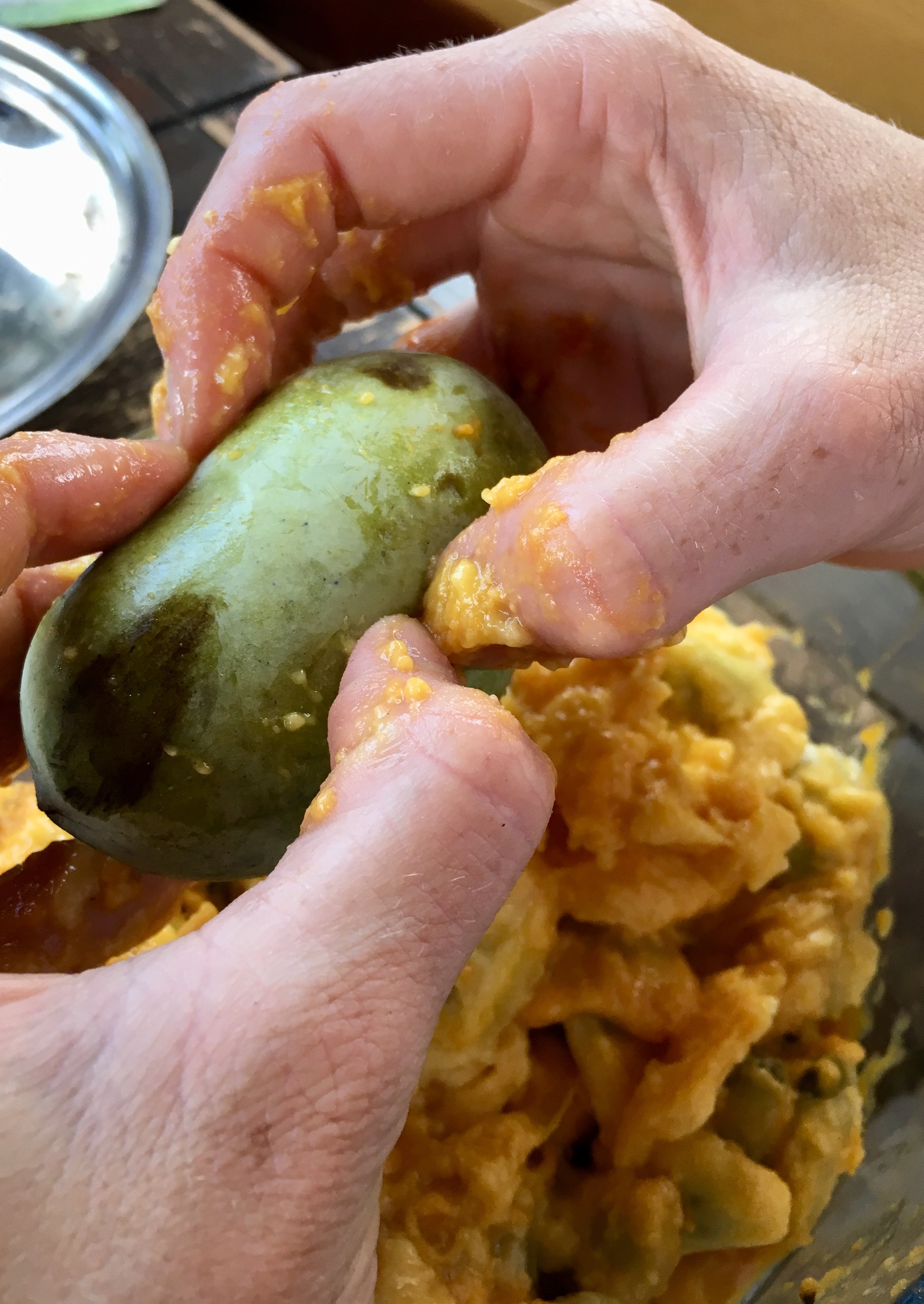 Breaking open a wonderful Paw Paw!
The mineral content of paw paws is truly remarkable. They have 10 times the calcium as bananas and apples and 100 times the manganese as oranges. This is in part responsible for the benefits related to metabolism and blood sugar regulation.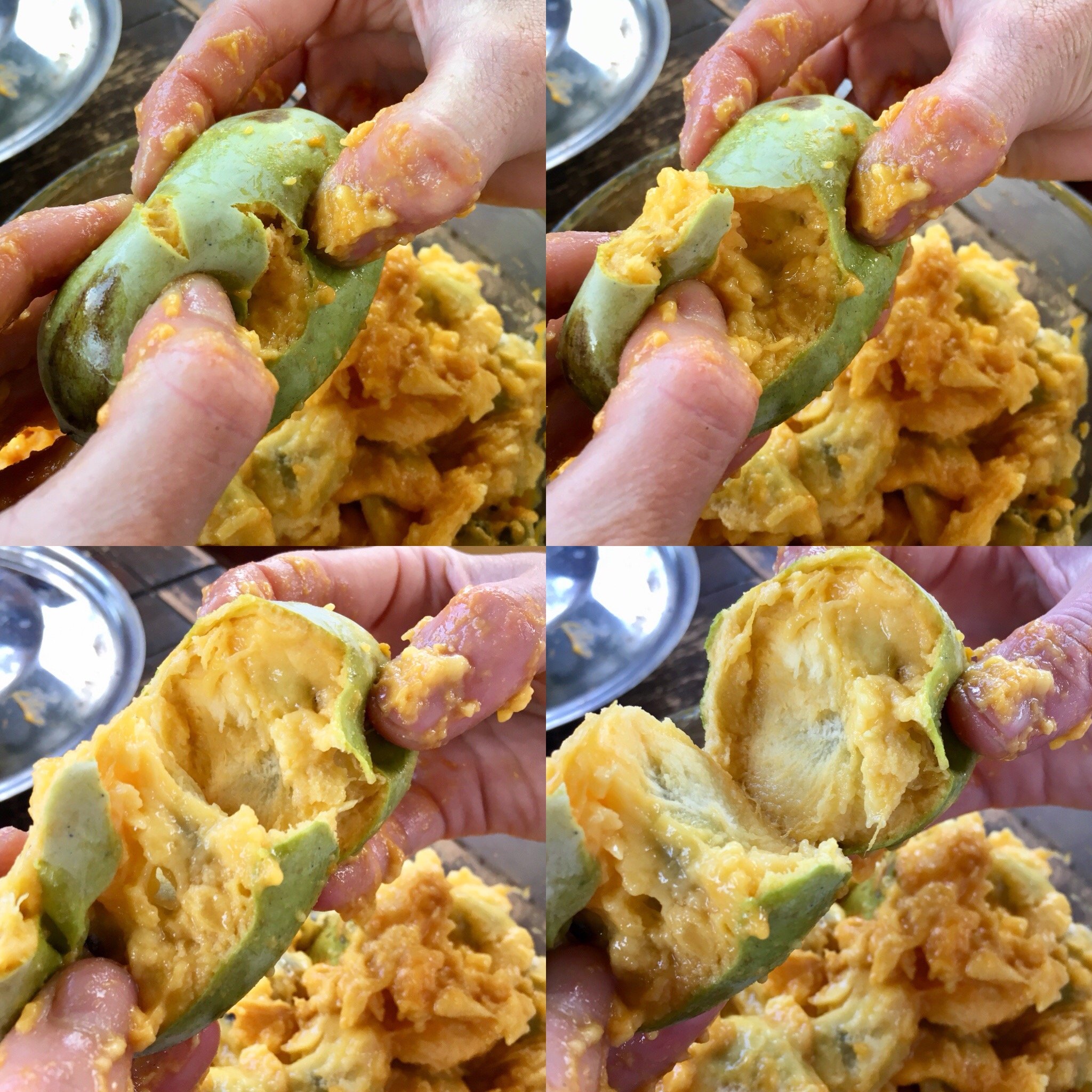 Get a feel for breaking open a paw paw!
They contain nearly as much potassium as bananas and outscore apples, oranges and bananas in phosphorus, magnesium, iron zinc and copper. Paw paws truly are a mineral rich fruit that simply has not received the attention it deserves. Especially considering we don't have many native fruits that rival this nutritional profile in North America, Paw Paw is severely underserved! We need to see these in every yard!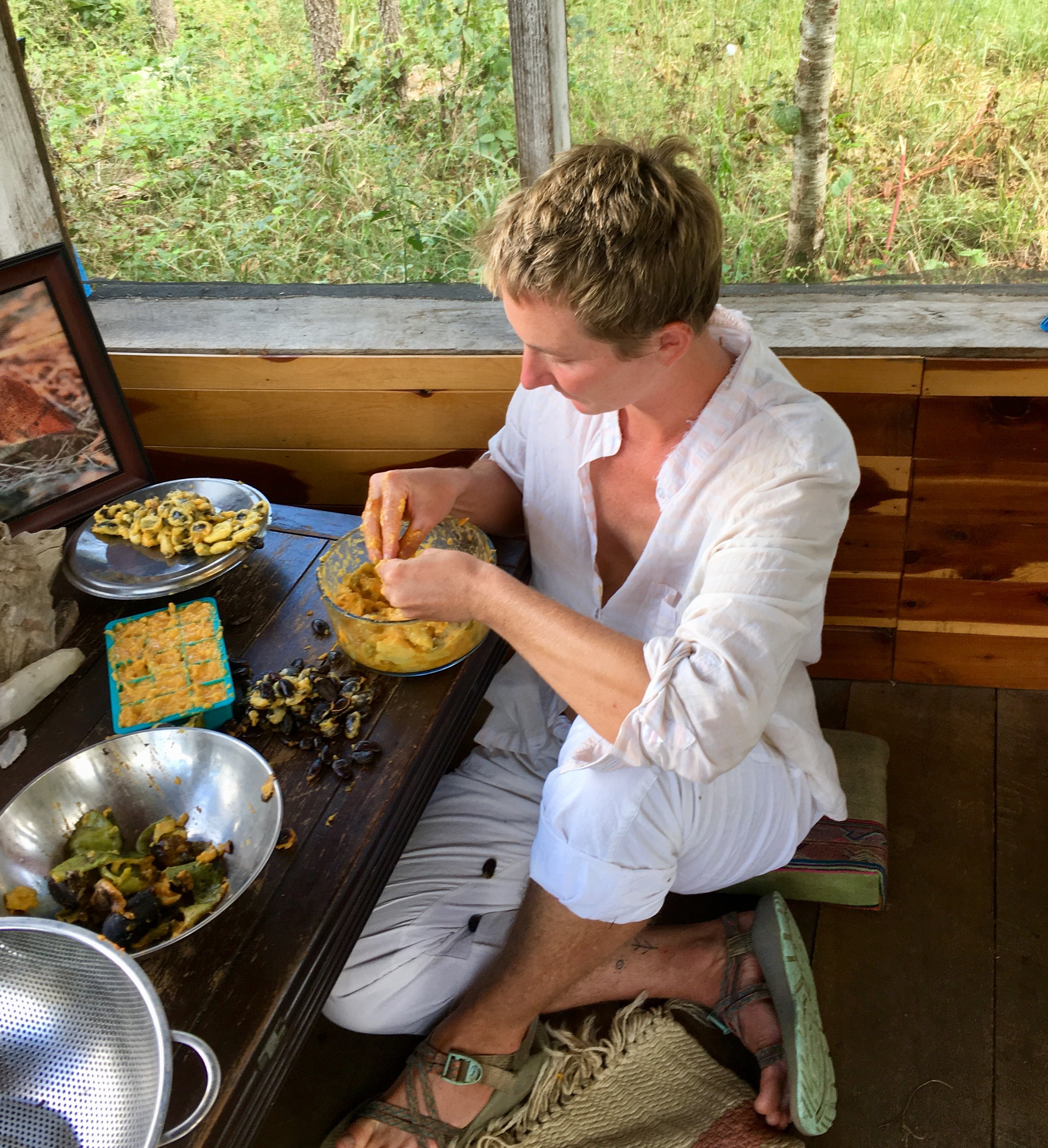 Processing Paw Paws into pulp!

Extracting Pulp
What's more
... There is a growing body of evidence linking the consumption of paw paw extracts to potent anti-cancer capacities.
---
Dr. Jerry L. McLaughlin, a professor of pharmacognosy at Purdue University has studied the anti-cancer effects of paw paws for 20 years.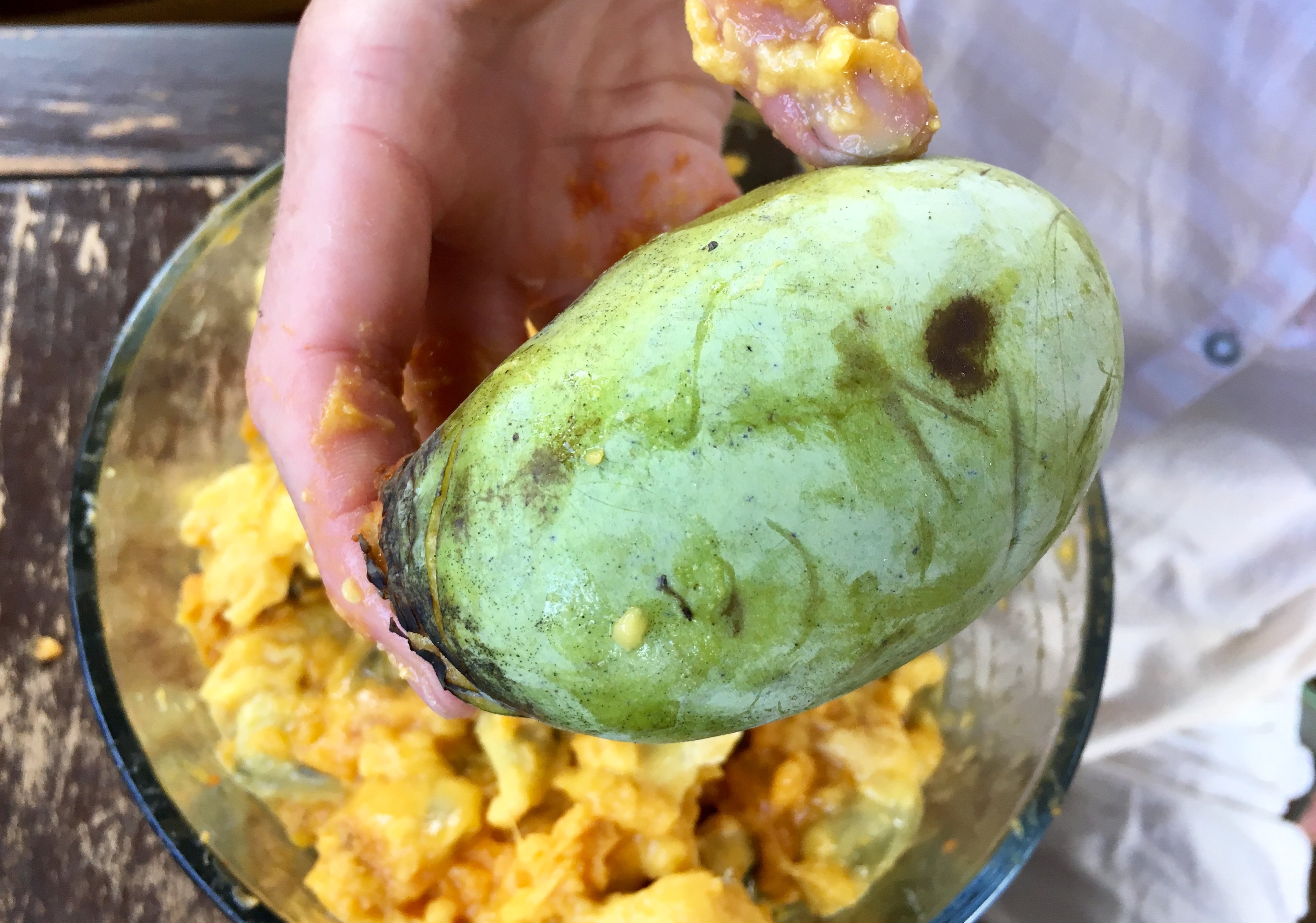 The gorgeous Paw Paw
In researching botanical substances from over 3,500 plant species, he found a type of long-chain fatty acid called acetogenins contained in the paw paw fruit that demonstrates the greatest anti-cancer potential of all the compounds he'd examined. source

We will continue eating this amazing fruit! And plant them all over our homestead!
Would you put one in your yard? They're lauded as a fantastic & attractive landscaping plant!
---
▶️ DTube
▶️ IPFS