🎸#mytunes : ♯ Weekly Music List || The End ♯

It was a great time dreaming of this project coming up as a good place to share music creating a weekly picture of feelings . I loved working on it but facts are facts: steemians are not interested, why should I? . What doesn't work does not work, that's all, so simple, so easy. I'm not going to pretend it is, not my way. I'm not going to waste any more minute of my time on something that goes no where, not with me as a driver at least.
I'm open to pass the account control to anyone that wishes (any trustful individual) to continue this project. Maybe it would work led by different hands, I don't know.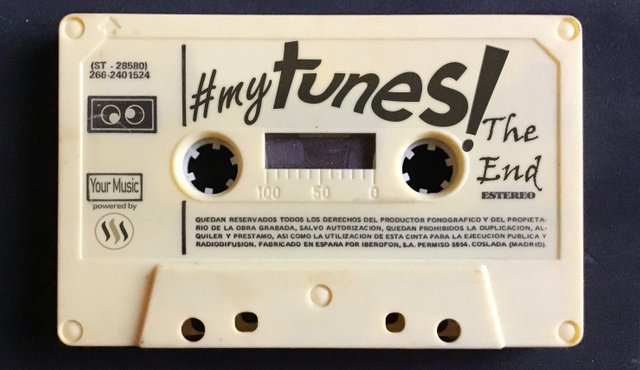 ~ This was NOT A CONTEST, everyone won :) ~
With the funds of our donors I was driving a Raffle of
1 Steem amongst all that made a valid entry :
http://www.randomresult.com
An annonymous donor sent me another 4 STEEM but I'm sending them back... Thanks from my heart for your support dear friend (I'm going to respect you'r desire of being hidden).
Got special thanks to those who believed this could be a thing :
@fraenk who was permanently supporting and spreading the word out there. You can find him at Googly Discord Channel
Special mention also to #pypt and @sgt-dan who kept helping as much as possible, much love to you... visit The Ramble Discord server
My sincere thanks, hugs and love to those who commented, shared music, participated and supported the idea. This week those were(in order of appearance ):
@metametheus, @esthersanchez, @geekdancing, @marblely, @madlenfox [ Big Hugs n'love to you all !! ]
The Weekly Music List was made by all who participated and I called it MyTunes Weekly List 13 with finally 7 tracks that is worth to watch and listen to. You can find it here: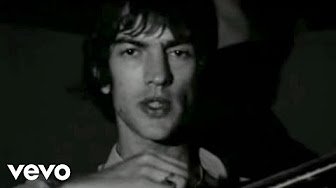 Weekly Music List #13
Source: YouTube

---
We are using
#palnet
,
#creativecoin
and
#sonicgroove
tags in our posts, therefore we are getting liquid rewards in those tokens that I will send to your accounts to help you grow them. It would be nice to power them up to help those projects grow too!
Liquid rewards:
0.073 STEEM, 0.081 PAL, 2.6255 CCC, 7.266130 SONIC
Valid entries: 5
Sharing out: 0.015 STEEM, 0.016 PAL, 0.5251 CCC, 1.453226 SONIC each! :P
Rewards have been already sent to participants.
You can check all the rewards at : https://steemworld.org/@mytunes
And our final raffle winner of 1 Steem is :
@geekdancing
Congrats!

(Who have just received her prize)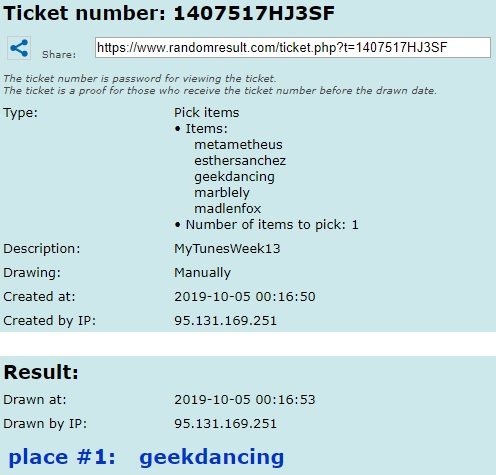 The ticked can be checked here:
https://www.randomresult.com/ticket.php?t=1407517HJ3SF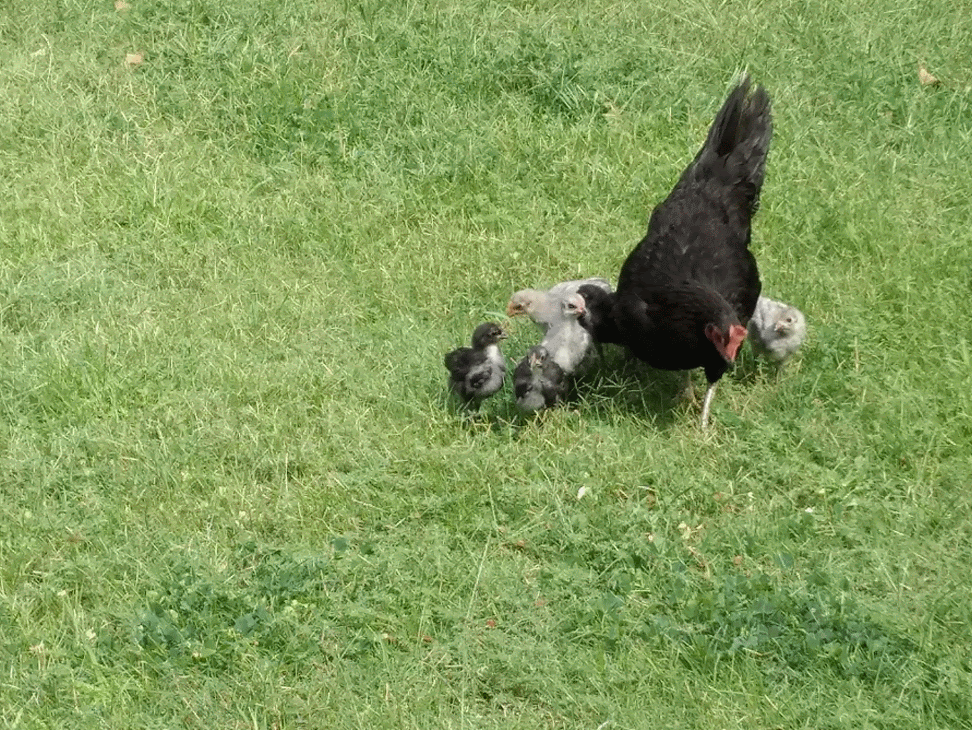 If you want to take more fun, join the #googlyeyes fever, take part!


👀 GooglyEyes 👀
Remember to look at the world with different funny eyes and listen with open ears, sharing music makes a better world for everyone...
~ Made with 💖 Thanks all that enjoyed it! ~