🎸#mytunes : ♯ Weekly Music List || Nº1 ♯

The first post of @mytunes project, what's this all about, simple:
sharing your own music, the music you're listening or that you love!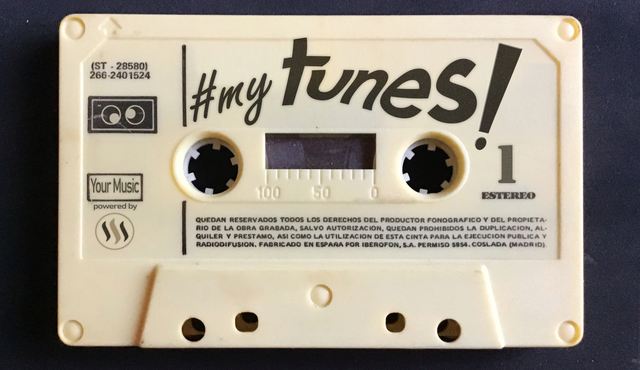 ~ This is NOT A CONTEST, everyone wins :) ~
The past week was the first Weekly Music List made by all who participated and I called it #mytunes Weekly List 0 with finally 18 tracks that is worth to watch and listen to, you can find it here:
https://www.youtube.com/playlist?list=PLF0d1oHkq0qwKVDvMT0hEJzQbOcZ1zdvw
Got special thanks to @fraenk who so kindly created for the project the account @mytunes and help greatly with the logo and other useful stuff.
Tones of thanks to those who commented, shared music, participated and supported the idea,those were(in order of appearance ):
@googlyeyes, @fraenk, @madlenfox, @roguescientist84, @esthersanchez, @marblely, @insaneworks, @artemisa7, @mathowl, @drakernoise
---
Liquid reward was 0.137 SBD that will be shared between all who made a valid entry (total of 7 people not counting my accounts @drakernoise and @artemisa7). The count finally throws the frightening sum of 0.02 SBD each! :P
The block info where you can check the reward : https://steemworld.org/block/34259843
Rewards has been sent to participants. By mistake I've sent two more transfers to @roguescientist but it was unintentional, shit happens...
I know is somehow ridiculous the reward but at least is something and all of you had also my votes. Hope it will go better on further weeks, I'll find a way, let's see.
---
How to take part? :
Coment on this post and share at least one song (or song-list) you've being listening to or that you simply love. It can be a Spotify link, a YouTube link, Choon link, DSound link or whatever audio-video stream platform you love.
Some tips:
Every entry gets a 100% (0.02$+0.01$) vote plus a "follow" and persistent vote (100% vote 0.02$+0.01$) on their normal posts for those who make good quality comments and posts. Votes come from @drakernoise and @artemisa7 accounts. Votes and follows from the @mytunes account will be added although currently has lower value. Hope that will change on the future.
Liquid reward of the weekly post will be shared and sent to all valid participants. Obviously I won't take nothing of the liquid reward, I'm more than rewarded with the author reward and your feedback :)

---


If you want to take more fun, join the #googlyeyes fever, take part!



👀 GooglyEyes 👀

Remember to look at the world with different funny eyes and listen with open ears, sharing music makes a better world for everyone...

~ Made with 💖 for you, hope you enjoy it! ~

Discord me : drakernoise#4841