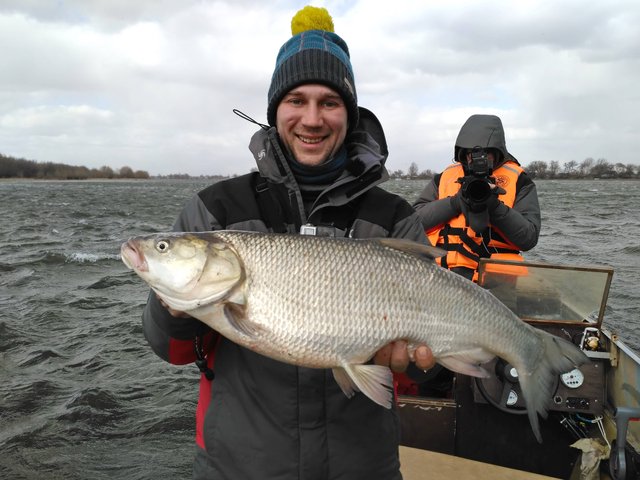 Lower Volga-A plot from the Volgograd Dam and to the Caspian slopes-one of the most popular places for fishing tourism. Fish in those parts really very much. Both on a variety of species composition, and on quantity.
Considering my experience of traveling to the Lower Volga, I had a firm opinion, that lovers of spinning fishing should go to this part of the Volga with a view to catching two trophies - asp and catfish. Why? These two types of fish, in addition to a large number, reach on the Lower Volga of such size that it is difficult to meet upstream in the middle part of the river.
ASP of 5 kilos and catfish over 80 kilos in the lower Volga are not uncommon, but meeting with such trophies on the Middle Volga is not a frequent case. I personally managed to catch asp more than 5 kilos on the Volga only 2 times. And with a catfish monster only once to fight (the battle ended in his favor). But for a couple of dozen trips to the Astrakhan region in different years I and my friends caught a lot of such fish .
Considering that catching a catfish for spinning, even on the Lower Volga, is more a coincidence than a system, since they catch it with other gear and other methods, let's talk about hunting asp.
In the lower part of the Volga, in the Delta, the river is divided into thousands of duct before falling into the Caspian Sea. ASP in such ducts prefers to stand over the pit or along the walls of reeds. To catch it here it is possible a jig method (on pits) or on sparkles of type pilker, trying at casting to get bait precisely under a wall of rushes. It is very difficult to find such places in the intersection of the delta duct, so it is better to use the services of the fishing base guides, which you have come to rest.
Above Astrakhan and to Volgograd, where the Volga flows in its main riverbed, you can try to find the ASP by yourself, without the help of the gid. In places where the ASP goes on the hunt for a fry, gathers a huge number of seagulls, which intercept the stallion's prey on the surface. It is such clusters of birds and prompts the hunter for a asp, where it is necessary to catch it.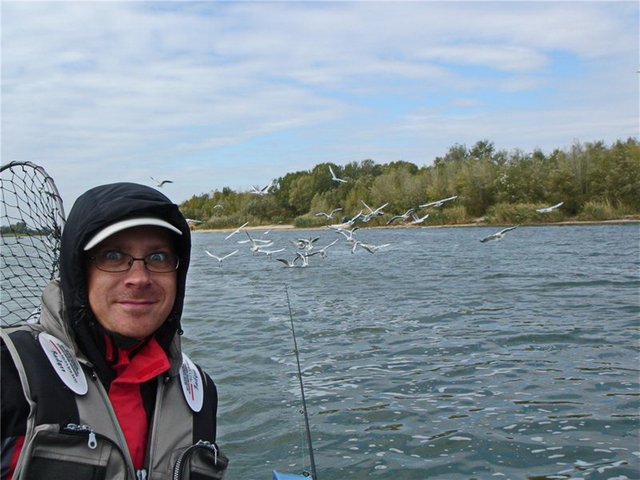 (с)
The tackle, with which it is necessary to go on catching of a Asp, should allow to carry out the super-far casting and to provide catching a fish of a trophy size after bite. I'm on similar fishings using a rod 8 feet long fast with a dough on the weight of baits up to 32 grams. Reel - Shimano Twin Power 3000 with a line #1,0 on the Japanese classification. This tackle I get a throw pilker weighing 21 grams (kastmaster Acme, Hopkins Shorty and similar lures) about 60-70 meters. Such a distance is usually enough to avoid scaring the hunting flock of ASP.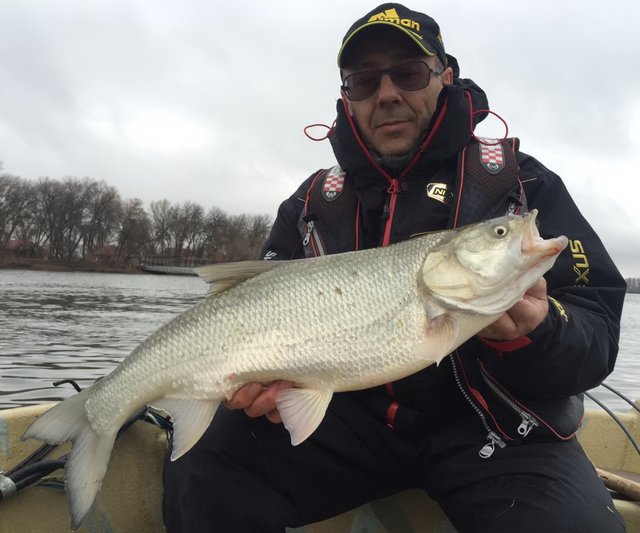 I suggest you to watch the video story of Alexander Volynkin about catching asp around Volgograd. As usual, with Sasha's detailed story about tackle, bait and the intricacies of hunting trophy asp ...