Hello dear community, how have you been? While I write this publication, I feel that my mind is in many parts ... somehow we have to find a way to vent to try not to be overwhelmed.
roughly 3 days between constant power cuts and that really bothers me a lot, not so much because we have not loaded our mobile phones or we lost a television program, but for something more important: hospitals. the endless machines that stop working and that can end the life of a person .. but good in spite of our reality we have to get ahead, be better every day and try to be happy with what we have.
Today I'll escape for a moment with my boyfriend, we share a delicious dinner !! We were celebrating life, and of course talking about all reality. (by the way, just when we were asking for our service the light went out but that was not an impediment to be able to eat haha, fortunately they lit the plant and everything solved)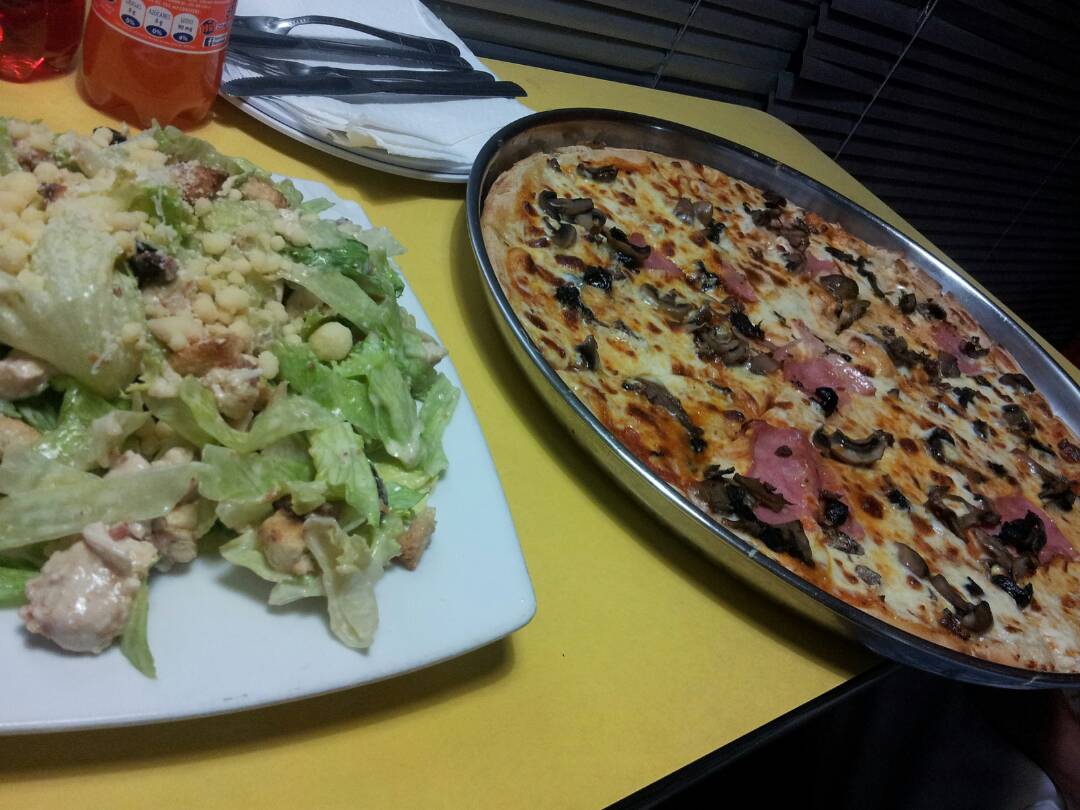 If I know, it's not very nice combination but I want to know that it was great! Caesar salad + chicken and cheese sauce and pizza with mushrooms.