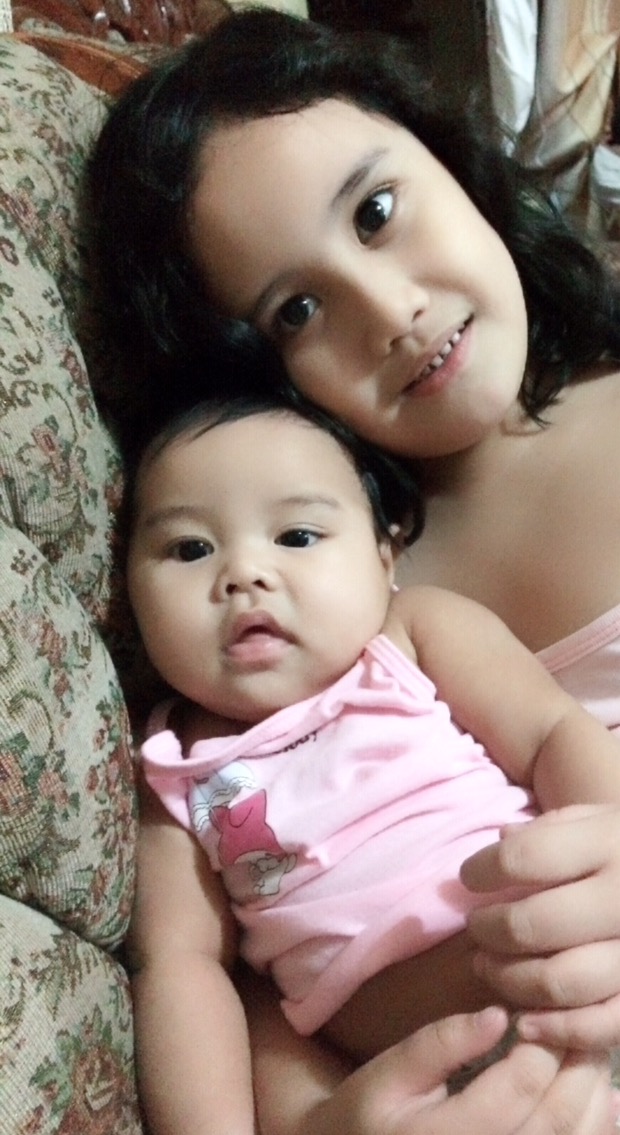 Photo is mine
Hi! My fellow Stemians, I want to participate in #mychild365 challenge, this is my first post and I would like to introduce my two lovely daughters... Samantha Shayne, Six years old and Siti Maisha Maisarah, 9 months old.
Samantha Shayne is now in preparatory level and just started to see the outside world. She loves singing and dancing same with me but the lyrics and steps don't like me.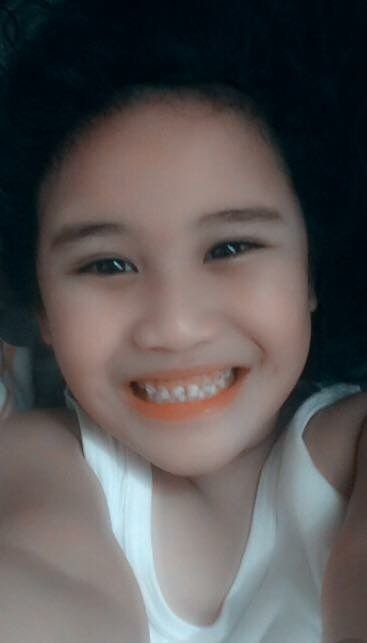 Photo is mine
Samantha still drinking her milk in feeding bottle, I am stopping her but she always cry if I don't give her. Until now, she still using an adult diaper while sleeping, I am still having a hard time stopping her from using feeding bottle and diaper.
She is very active in school but most of the time she is naughty. She is currently studying in Learning Center nearby our house inside our subdivision so it will be easy for her to adjust to a new world.
She is very naughty, first day of class she pulled the hair of her classmate and next day she punched his classmate. She is the biggest and tallest among all her classmates, the teacher asked me to come to school for what she did. My daughter said, she only makes joke with them.
Then, the other day when it was raining... I saw her teacher running under the rain in front of our house, then I heard my daughter knocking the gate. The teacher said that my daughter escaped from school and run away.
But despite of being naughty girl, she is a loving daughter and caring sister to her baby sister.
I posts an article for #teardrops about my daughter's skin disease Molluscum Contagiousm transmitted by a virus.
Please see link and support:
https://steemit.com/teardrops/@sitiaishah/my-little-daughter-s-teardrops-because-of-molluscum-contagiousm-on-her-skin
My youngest daughter Siti Maisha Maisarah very closed to me because I am still breastfeeding with her, She don't want feeding bottle.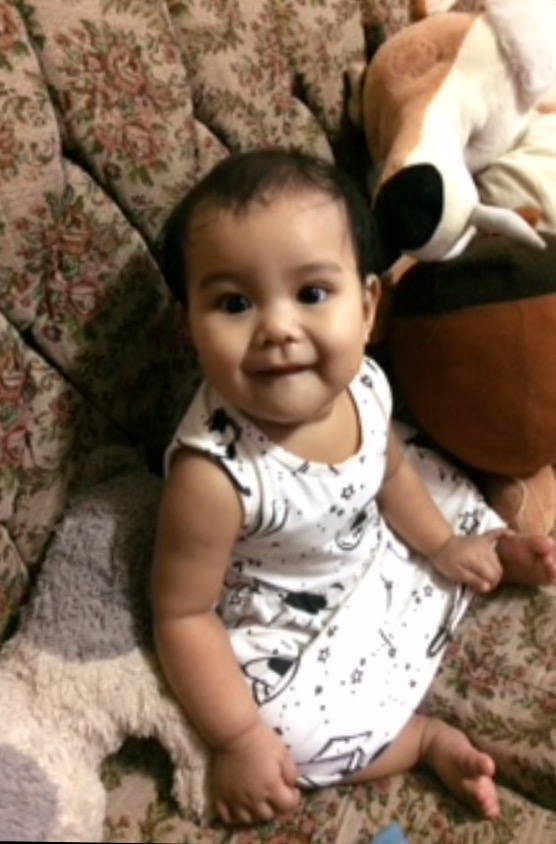 She just started to eat solid foods, enjoying learning sitting and standing, I am excited to see her walking.
She is always sick recently, almost one month we go back and forth to the hospital because her immune system is weak, same with her sister.
Please see also my previous posts in #teardrops about Siti Maisha and please support:
https://steemit.com/steemitdiversify/@sitiaishah/my-baby-suffers-in-separation-anxiety-is-it-normal
https://steemit.com/teardrops/@sitiaishah/pain-in-a-mother-s-teardrops-seeing-her-child-in-pain
https://steemit.com/teardrops/@sitiaishah/tiredless-teardrops-from-a-mother-s-eye
Thanks for your time reading my article.
Photo credits: All photos are mine
I would like to thank @iwrite for mentoring me and for his patience.
I am very blessed and thankful to have him as my mentor.
Thanks and more power to #Steemit Diversify Team!
Our mentor @surpassinggoogle has been very supportive of our group (STEEMITDIVERSIFY) and other groups too. Please support him as a witness by voting him at https://steemit.com/~witnesses and type in "steemgigs" at the first search box.
If you want to give him witness voting decisions on your behalf, visit https://steemit.com/~witnesses again and type in "surpassinggoogle" in the second box as a proxy.
Others that are good: @beanz, @teamsteem, @good-karma, @busy.org, @esteemapp, @hr1, @arcange @bayanihan, @acidyo, @anomadsoul, @steemitph, @henry-gant and @paradise-found, also the many others who have visited My posts. Pls. support them too.
Thank you very much.
I am grateful for that and for everyone who has helped me and my friends.