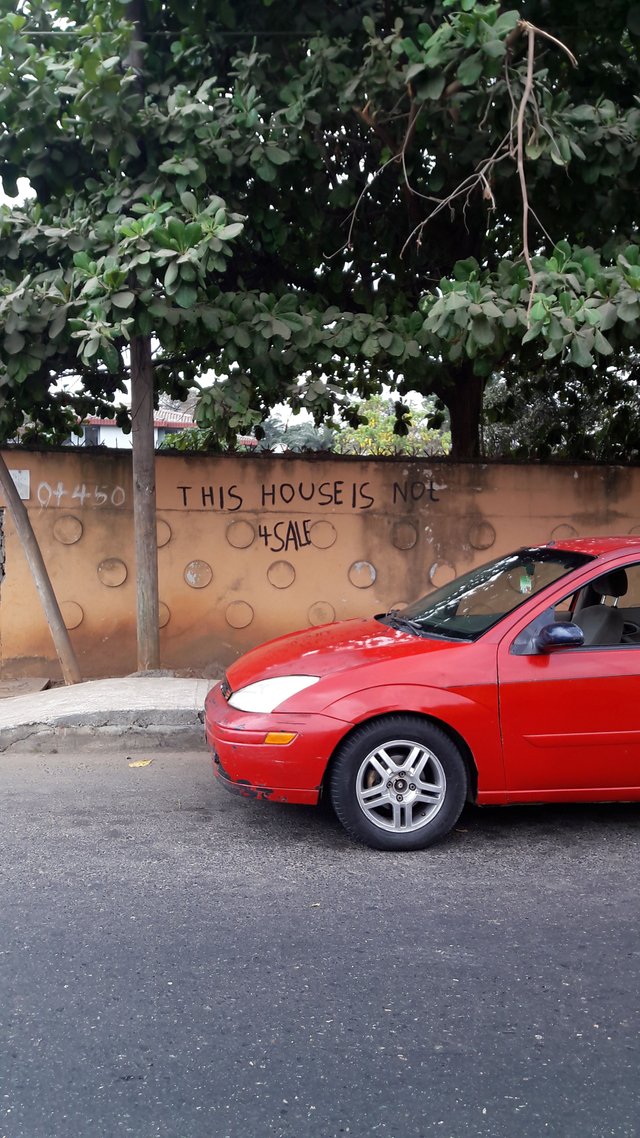 Yep! Lagos is not For Sale! Don't Bribe me please!
For some reason I just Love this thumbnail picture, perhaps because I found it a little different from its surrounding environment (Ikeja G.R.A) or It just looks like a lovely postcard representing Lagos.
For me the tree represents the vibrant life of Lagos,
The red car implies the attention Lagos gets from everyone else,
The calm surroundings as a reminder that Lagos is clean and safe.
For a tour through Lagos, Just Press
P.S I worked all night to create this video, this is my very first attempt in video editing. Thanks Steemit!
---
---
Want some pictures as Postcards?
---
---
I got you covered!
Here are awesome pictures I took at a Pedestrian Bridge (at Ojota). This bridge serves as a link into Ikeja from Ojota.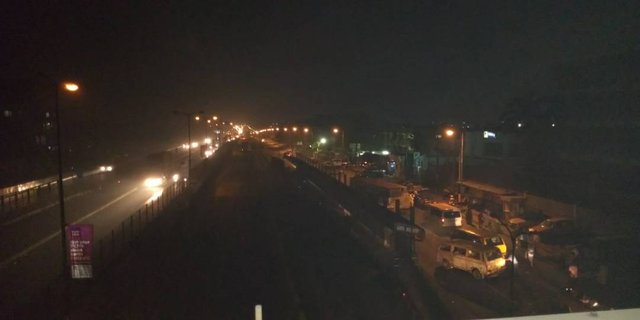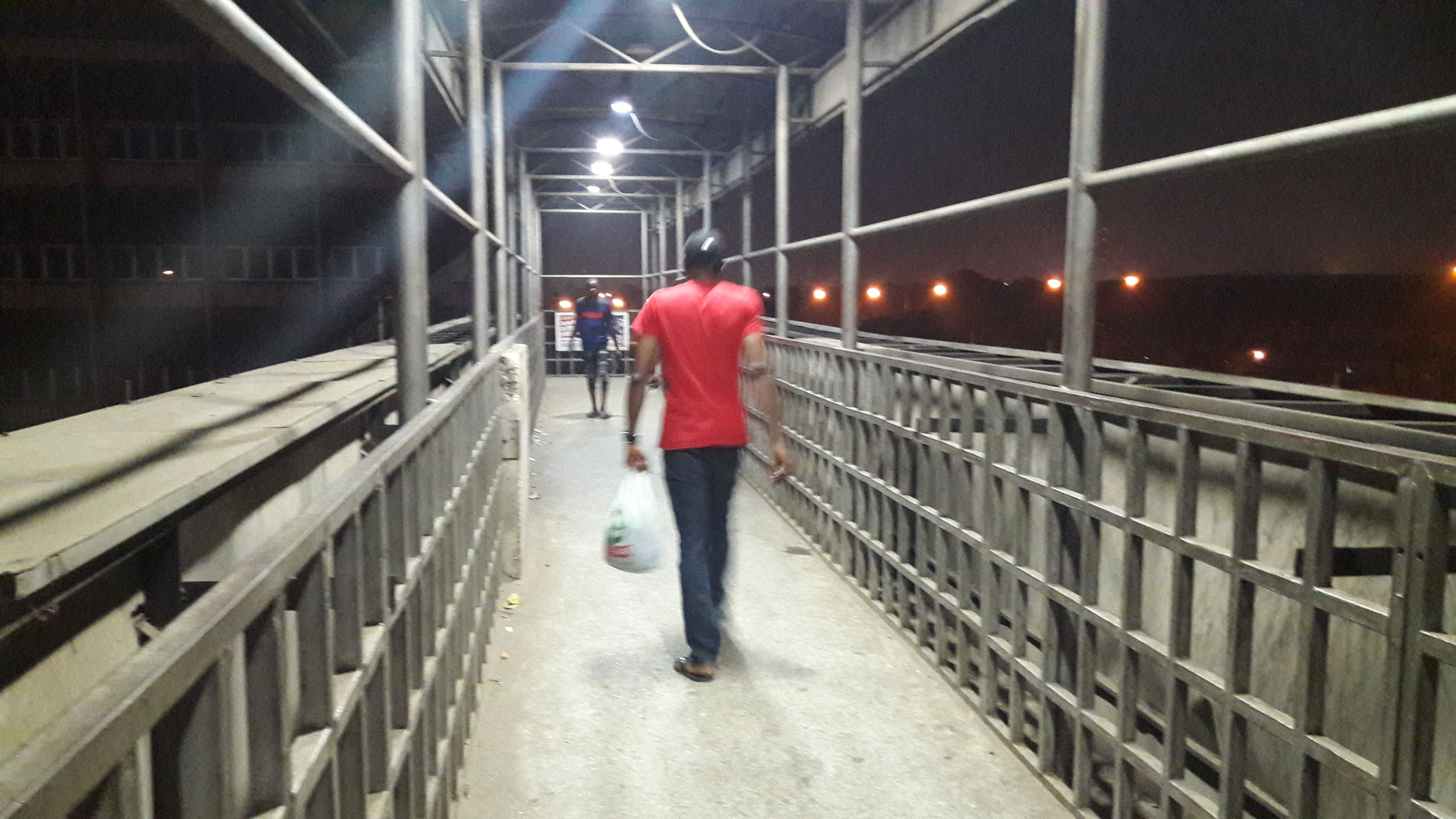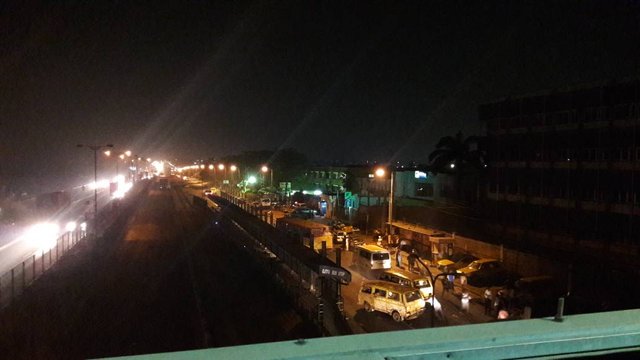 During a late night spent brainstorming I lost track of time and was so hungry that I had to take an Uber to any place to get food, guess what?! This food court was a 5 minutes walk away from my brainstorming office!! Lols, anyways I discovered this interesting spot that sells food all night long, It was like a party there I swear! It Is Located Just Opposite Ikeja Airport Hotel.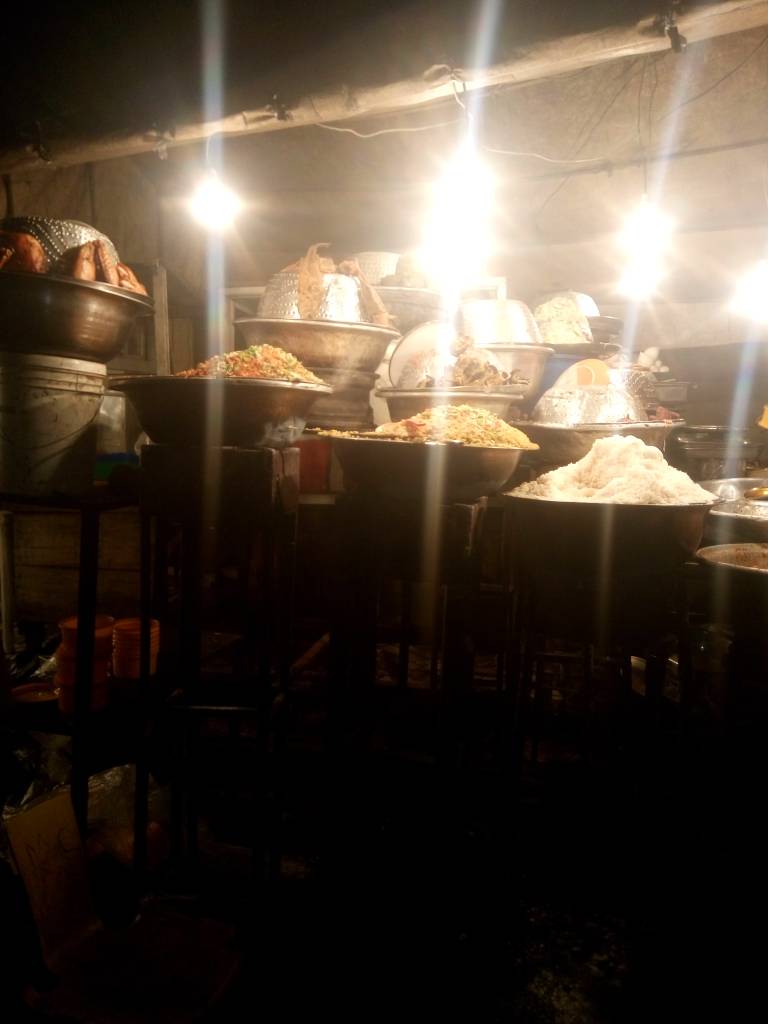 ---
---
Now tell me Who (or rather what city) You're Loyal to?!
---
---
A Big thanks to @blocktrades for their SP delegation to @anomadsoul thus making this contest prizes a reality.
---
---
Video background music "Loyalty" by Kendrick Lamar source and emoji source