Inside Bagerhat- Sixty Dome Mosque
Bagerhat is in the Khulna district, founded in the 15th century. Bagerhat founded by a Turkish general. In Bagerhat there are a lot of amazing historic mosques. Among all the beautiful mosques the Sixty Dome Mosque is most attractive. Not only the sixty dome mosque but also the whole is a UNESCO World Heritage Site.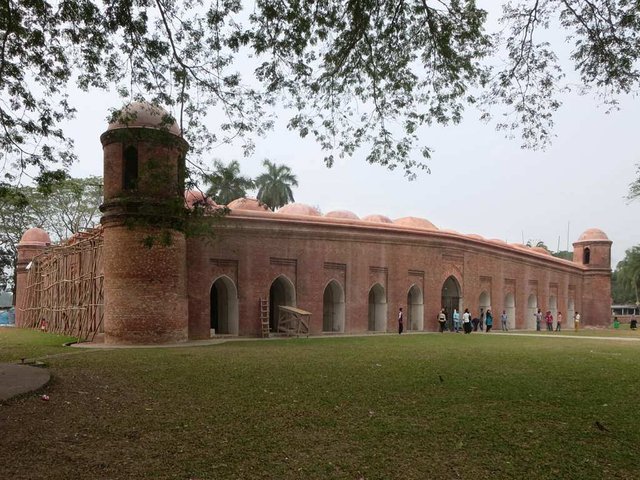 In Bangladesh, it is the largest in Bagerhat from the Sultanate period. The architectural style of the sixty dome mosque is Tughlaq dynasty. The architect of this beautiful mosque is Khan Jahan Ali. The sixty dome mosque has been described as "the most splendid Muslim monuments in the Indian subcontinent in that time". In Bagerhat there are more than fifty Islamic monuments that you can visit. Bagerhat comes in the number eight on our list of best tourist places in Bangladesh on the basis of the architectural beauty of the Islamic monuments of this district.