Musing.io - Blockchain Q&A Website!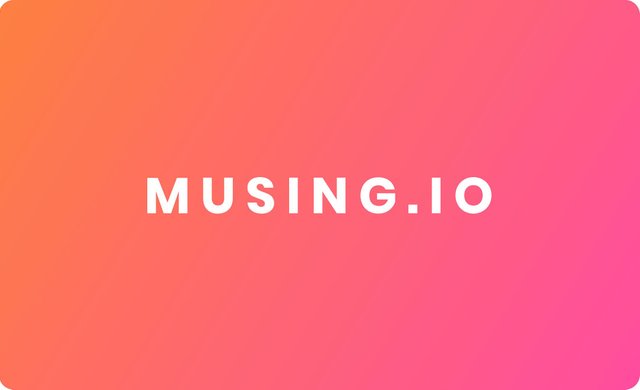 Hello everyone,
It's been a busy and exciting month since launching Musing.io. For anyone that missed our introduction, Musing.io is a question and answer platform built on top of Steem. We reward users with tokens for posting quality questions and answers.
Growth
Probably the most important thing that has recently happened was a 50k Steem Power delegation to our account. After launching, we realized that there were not enough rewards given to our authors and that without proper rewards, we could not retain our users for the long term. We reached out to several key people in the community, trying hard to pitch what we were doing. Finally though, our efforts paid off and we are very thankful to have received some support. We can now more properly incentivize the users that have stayed with us since our launch.
While we are ecstatic to have 50k Steem Power, it is still only a step toward our goals. We truly believe Musing.io can be one of the great apps on Steem's blockchain, just like DTube, DLive, SteemHunt, and Utopian. We ask anyone who believes in us as well, to please support us in our efforts. Any amount of delegation at all helps. We've seen with DTube, DLive, and others, the positive effect of giving a PLATFORM the capacity to curate and incentivize their users. Steemit often gets a bad rep for all the spam and vote manipulation that goes on, and those things need to be corrected, but I think it is also just as much a sign of its immense power when used for good. Rather than focus on the negatives, we have the ability to use the potential of this blockchain to create massive value rather than massive amounts of spam. There could be millions of people posting questions and answers on Musing.io some day, creating a real competitor to Quora, Yahoo Answers, Answers.com, etc...
If you share the same thoughts, here are quick links to delegate.
Product
We listened to everything you asked for, the most important of which was being able to post as comments rather than blog posts. When you use Musing.io now, anything you post will by default be created as a comment in one big blog post that we create. On Musing.io, it won't feel any different, but the benefit now is that you can post more freely without worrying about spamming your followers on Steemit.com.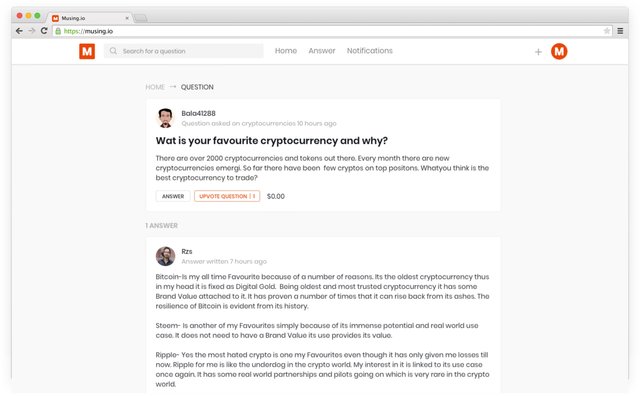 Some people liked their posts going to their blogs however, so we have also provided the ability to post your answers to your blog if you want to. If you have something that you want more people to see, then this will be useful to you.
The next big feature is called the "Answer" tab. You will be able to see all the questions asked on Musing.io here, which makes it much easier to find something that you want to answer or write about.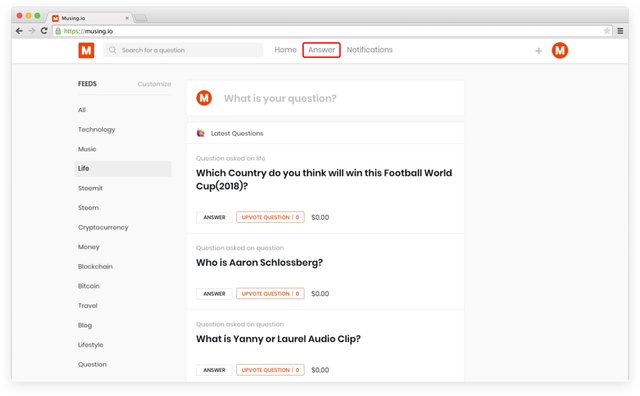 The last major addition we made was functionality for editing your content on the blockchain.
What's Next
We're bringing the ability to place images in your posts. A lot of people asked for this, and it is coming soon.
We'll also be announcing a referral program where you can invite your friends and earn Steem doing it. 
Don't forget to follow @musing on Steemit :)
We just setup a Discord channel - Come say hi!