Happy Sunday world,
It seems talking about the whole music thing these days is quiet interesting. Even if it's what I'm forced to study, it doesn't make me hate it nor pay less attention to it. It very cool and interesting, I mean Music.
The Maracas!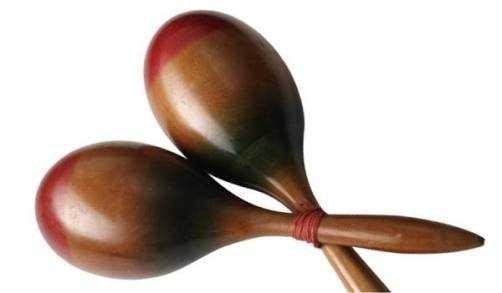 Simple looking but also a rhythm keeper.
And the above picture is the MARACAS. The musical instrument is made of wood and also has some form of pebbles and beads inside of it to help it make sounds whenever it's been shaken. The Maracas is an idiophone instrument. Just like I said in my recent post that the idiophones are:-
Idiophones are musical instruments that can create sounds by themselves, and most of the time it occurs when they feel the force of vibration on themselves.
Having the MARACAS as an idiophone made it seems like it's gonna play the same thing with the Triangle but that's not really the truth, the MARACAS has some little particles inside of it like the beads and the pebbles. Due to this, the instrument would always make a very an rhythmic sound that are usually danceable.
Maracas in the Orchestra.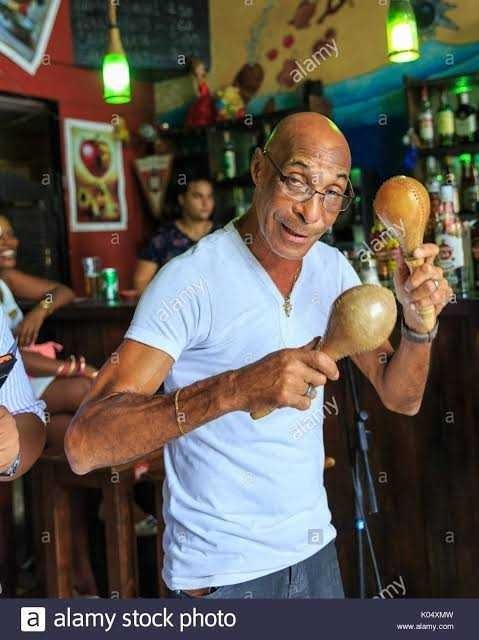 Though kind of simple but not useless.
Playing the instrument Maracas seems simple to almost everybody but I tell you, when it comes to playing the MARACAS using a piece of Music, it can be somewhat from being easy cause playing the MARACAS has a lot to do with the Music timing and the ability to change the Music pattern or Tempo.
The school of thoughts.
So many people believe that in the orchestra, majority of the percussive instruments are almost useless but to really feel the beauty of a particular music, mostly classical, the use of the percussive instruments seems to be as important as the use of the string instruments.
I'm a percussionist, and that doesn't mean I'm saying all these to backup my pictures but I'm saying all these cause I understand the sounds these percussive instruments makes, and how it affects every piece of music.
If you don't know yet, the percussive instruments keeps the music danceable most of the time.
Thank you all for stopping by. Kindly upvote, comment, resteem and follow @tezzmax.