[MUSIC REVIEW] How good is The Who's first album in 13 years?
The Who's second album in 37 years, might also be their greatest since 1973. The veterans that are Daltrey and Townsend have created an album of truly surprising energy, alertness and inventiveness. Another thing that impresses is Daltrey's voice that still sounds vibrant, young and intact, which is not always the case with 75+ year-old rock singers (with all due respect, the expiration date of Paul McCartney's voice has long passed). Nothing short of sensational.
I don't care
I know you're gonna hate this song
And that's fair
We never really got along
So reads the opening lines of the album, written by Pete Townshend, placed in the mouth of Roger Daltrey. Words that perhaps highlight the low intensity hostility between the two that has burned for decades. They have used two different studios and producers, one for the recording of the music and one for the song. In fact, Daltrey and Townshend did not spend a second together in the studio. This I believe contributes to a most exciting dynamic.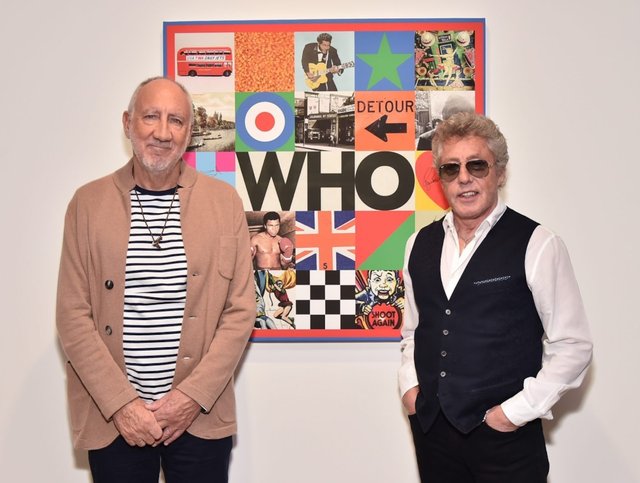 Even though the album is filled with walks down the memory lane and flirts with past songs and albums, such as in "I Don't Wanna Get Wise", The Who is ultimately a contemporary band in 2019. "Detour" runs and bounces with light steps, something one would expect from a significantly younger band, and the albums most alert up-tempo pop in "Break the News" is quite brilliant.
Also the lyrics show that Townshend hasn't folded down the blinds to the outside world. They treat everything from social injustice, childhood trauma and the fire disaster in Greenfell Tower.
Ultimately, they manage to create a really successful mix of what feels like classic The Who and some new interesting approaches to provoke the core audience. On a few occasions it feels a bit clumsy and square-toed, but if this is the last album The Who will ever record, it is a most worthy finale.
All This Music Must Fade

Hero Ground Zero

Detour