Interview with the Founder & CEO of the Music Label ABSTRACT LOGIX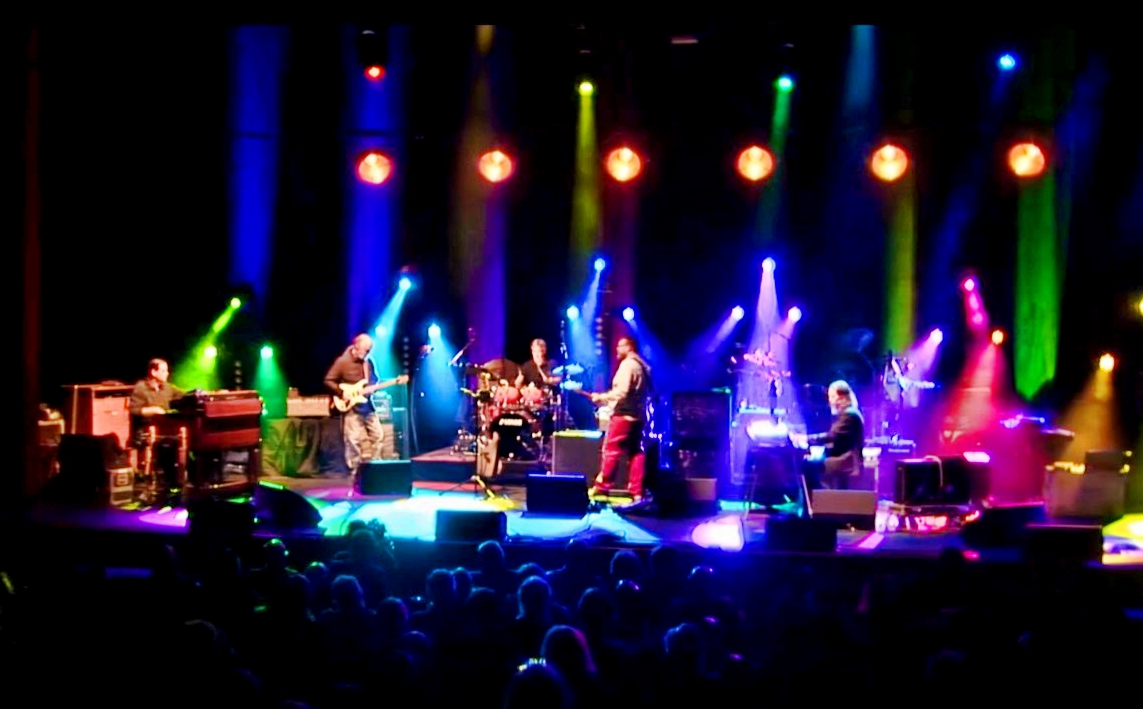 Fresh off a tour with the 2018 Grammy award winning guitarist John McLaughlin, Souvik Dutta, CEO of Abstract Logix, gives us a behind the scenes look at the jazz legend's historic American Farewell Tour & we discuss Steem powered music.
Introduction
John McLaughlin decided to say goodbye to his fans in America with the music of the Mahavishnu Orchestra that made him a household name. For such an ambitious adventure he asked fellow guitarist Jimmy Herring and his Invisible Whip band to join him and his band for a collective third set for each show.
Prior to the tour I interviewed McLaughin & Herring for the Internet's most popular jazz website, AllAboutJazz. Thanks to their musical stature and the significance of the tour, it was AAJ's most read article for the year 2017. Link to that interview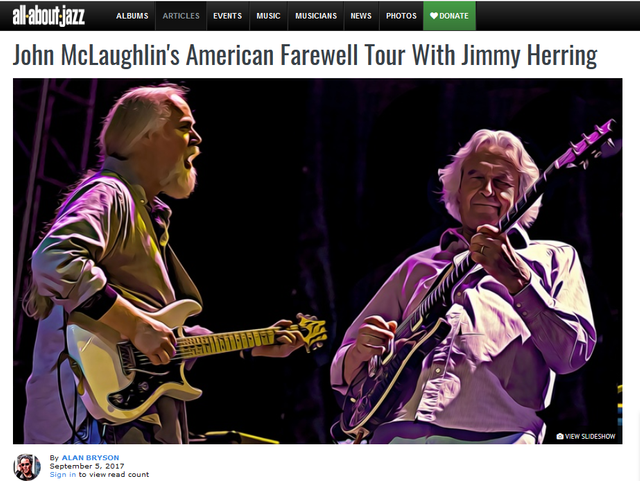 After all the planning and anticipation I was eager to hear Souvik's insider account of how it actually went. This was a major undertaking for Abstract Logix and Souvik was wearing three hats, acting as agent, director, and manager for the Tour. As you'll learn in the interview, he is also a software engineer whose passion for music led him to launch a music label. I took advantage of that fact and also spoke with him about the Steemit platform and the music business.
He is a prime example of how important it is to have music executives who love and appreciate music, and who understand musicians. He has a knack for interesting and unusual musical pairings, bringing together musicians who at first blush might have seem like an odd combination. In addition to releasing 60 albums, he has put together a number of tours and musical projects.
We've known each other since late 2011, when shortly before Christmas I got a present of sorts from my publisher. He informed me I'd been offered an interview with Jimmy Herring, one of my all time favorite guitarists. That's how Souvik and I first came in contact. In terms of music, we recognized each other as kindred spirits -- as his label is known for it's guitarists, over the ensuing years I've had the good fortune to interview many of them and get to know Souvik. A few years ago we finally met in person here in Germany when John Mclaughlin was here on tour.
What kind of music is Abstract Logix known for?
Here is how they themselves describe it:
"The center of the new musical universe. Jazz, instrumental, progressive and world music portal. Music with BALLS."
What does that sound like? These clips will give you an idea, and who knows, maybe we'll get lucky and one of them will perform at the next Steemfest.
---
---
Some Abstract Logix Artists

The Jimmy Herring with his phenomenal band Invisible Whip
---

Another talent powerhouse, Ozone Squeeze
---
The up and coming Atlanta band King Baby
---
Interview
Alan Bryson: Hey Souvik, how's it going?
Souvik Dutta: It's an interesting weekend, we're up for a Grammy Award because of John (McLaughlin) – that's tomorrow. The Grammy Awards are in New York this time instead of Los Angeles, and John is in New York – because he had some other personal stuff to do. So his wife convinced him to go to the Grammys.
AB: Fantastic! Is this for his Live at Ronnie Scott's album?
Souvik Dutta: Yes. He's nominated for best instrumental performance for "Miles Beyond." Of course it means something different to all of us, but it's still the Grammys, and it's a nice recognition of John, and it would be kind of cool if he wins, but it's fine either way. [Note: John McLaughlin won the Grammy]
Did you hear that Mike Seal is up for a Grammy with Jerry Douglas?
AB: Right, the Jerry Douglas Band's "What if" album is nominated.
Souvik Dutta: I really like that "What if" album. I read this review of the "What if" album in a Country music publication, and they actually wrote about the Mahavishnu Orchestra. They mentioned fusion, like the Dixie Dregs and Mahavishnu, and I think they called "What if" the Mahavishnu of country music.
Jerry Douglas brought the CD over during our Nashville show and gave it to Jimmy (Herring.)
Biographic sketch.
AB: Well to get started, maybe you could give readers a brief biographic sketch.
Souvik Dutta: Sure, I got my bachelor degree in computer science, and then I went ahead and did more masters classes in computer science. At the start of my career I was basically writing application software for IBM. I always had a love for music, I wasn't a great musician or anything like that, but by accident got in the music business, whatever that means.
I started an Abstrax Logix music blog around the 2002-2003 period. I got into merchandising and creating a record label of sorts. I started to work with Alex Machachek, John McLaughlin...
AB: Hold on, you've got to back up a little, how did that get started?
Souvik Dutta: Before the label thing started, I was doing online direct selling for John McLaughlin already, his three DVD set called, "This is the way I do it." That was an exclusive product, and John used us to sell it to the world. That was kind of the origin of it, but a few months before that my online shop was selling about 20 CDs, mostly from friends. Like Jeff Sipe and Shawn Lane, Shawn was a dear dear friend of mine, we were very close. So we started just to be an avenue for them to sell records online.
Then I did merchandising for John's (McLaughlin) tour – not that I had any experience at all. So it sort of evolved naturally into a music label. You know Alex Machachek (fusion guitarist) has been one of my earliest friends in this world. He was still living in Vienna then, and he had an album he had done with Terry Bozzio. I looked at that album as a model to see what that meant in the music world. I had friends at a retail distribution company in California called "City Hall," but it's difficult for a new label to get into a distribution deal with just one album.
---
Fusion guitarist Alex Machacek with FAT (Fabulous Austrian Trio) performing a ballad
---
Starting the Label
AB: At this time were you still working full time and doing this on the side?
Souvik Dutta: Man, I hadn't given up my job at all. So that was around the 2003-2004 period, and around 2005 I met Jimmy (Herring) in New Orleans at an ARU (Aquarium Rescue Unit) gig and we met again a few months after that. He had done this Project Z album called "Lincoln Memorial." So I bought the record (rights) from him and put it out, I think it was the first Abstract Logix release, and Alex's was the second, but it was at about the same time.
I had no experience, I had never worked at a label before, I'd never done an internship anywhere, so it was like jumping into the fire so to speak. So I just worked at it, and learned as I went along. Sometimes you wish you knew more, but that was the start. That was 2005, and now 13 years later I think we're at about the 60th release.
I had my day job pretty much all the way. I resigned from IBM in 2011, but I went and joined a startup. I never left the software world, so I'd been with a big corporation, and then switched to a startup out of a university. They were doing some incredible stuff, some of which focused on music software. I was with them for about four and a half years, to about the 2015 period.
Now I'm back at IBM, and like I was telling you before, I'm dabbling on blockchain and some other similar stuff. So I'm back into it Alan, and I'm enjoying it, and I'm enjoying being home with my family. I don't want to travel all the time like I used to, travel yes, but not all the time. The touring was wonderful when I did it, but I can't do it anymore. It's not that I won't to it, but I'll be very selective, and I want a crew who will take care of the day-to-day, we'll be doing another tour with Jimmy Herring this year, and I want to go to as many shows as possible, just not all of them.
Tours & Touring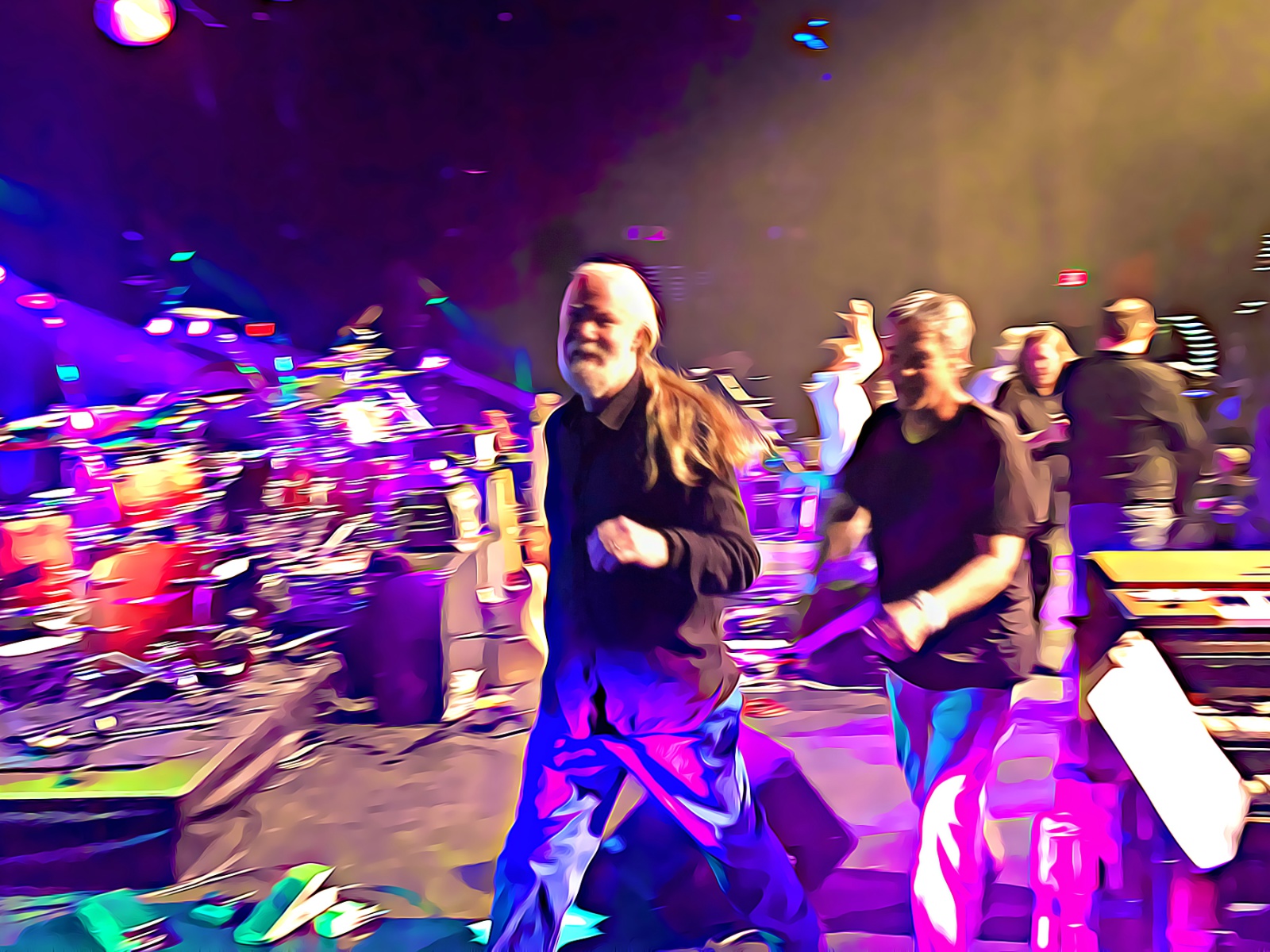 Jimmy Herring & Jeff Sipe
AB: I wanted to ask you, is The Invisible Whip going to be Jimmy's vehicle for a while?
Souvik Dutta: Yes, I think so. I'm going to talk to Jimmy when he comes back from Mexico next week, he's on tour there with Widespread Panic, so we're going to talk about the future, and we're going to work. He's thinking about music, he's thinking about new music and how to evolve it. But what a great great band Invisible Whip is.
In addition to his solo career, Jimmy Herring is also the lead guitarist for Widespread Panic, one of the most popular live bands in America. Here's a clip of Widespread Panic live with special guest Derek Trucks. The drummer you see with a white headband is Derek's younger brother, Duane Trucks, who also happens to be Jimmy's son-in-law.
---
AB: I was so happy you worked it out with Relix to have that Capitol Theater concert up on YouTube.
Souvik Dutta: Those guys are great. Jonathan Healey and Pete Shapiro are so supportive of us. People across the world got to see it, and they still get to see it. Even John loves it.
We Can't Let it Go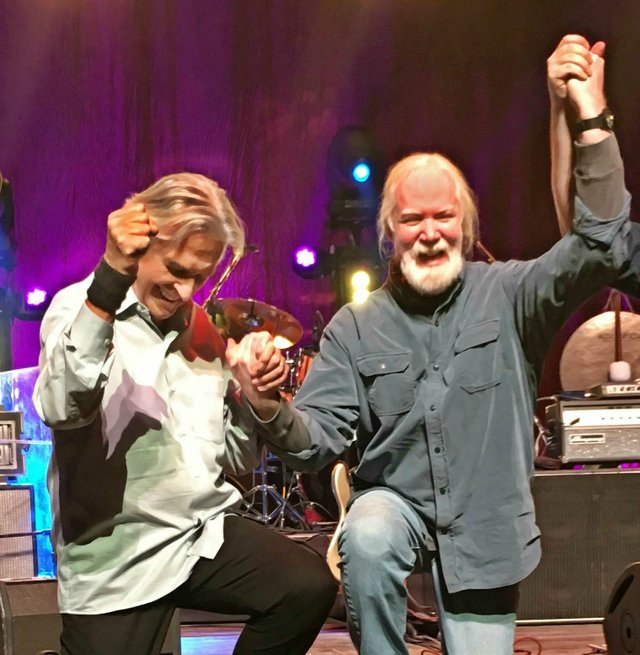 AB: I wanted to get some of your favorite memories or moments from the tour, things that really stood out for you.
Souvik Dutta: Alan, before I tell you about my experiences, you know Jimmy Herring is 56 years old, he's been on the road since he was 20 something. He's one of the hardest working guys we know, at times he was out on the road for 300 nights a year.
It was in the month of January, he texted me out of the blue and said, "Man, I can't let it go." It meant that much to him, that we can't let it go, that it really happened. You know we all dream about things, and before it starts we think everything is going to be great, and envision the perfect scenario. Sure we had some logistical issues that we had to overcome during the first week, you know I'd never done anything on this scale in my life – but we hired the pros. So apart from those minor glitches, this was a tour for the ages. We never imagined that it could be that incredible.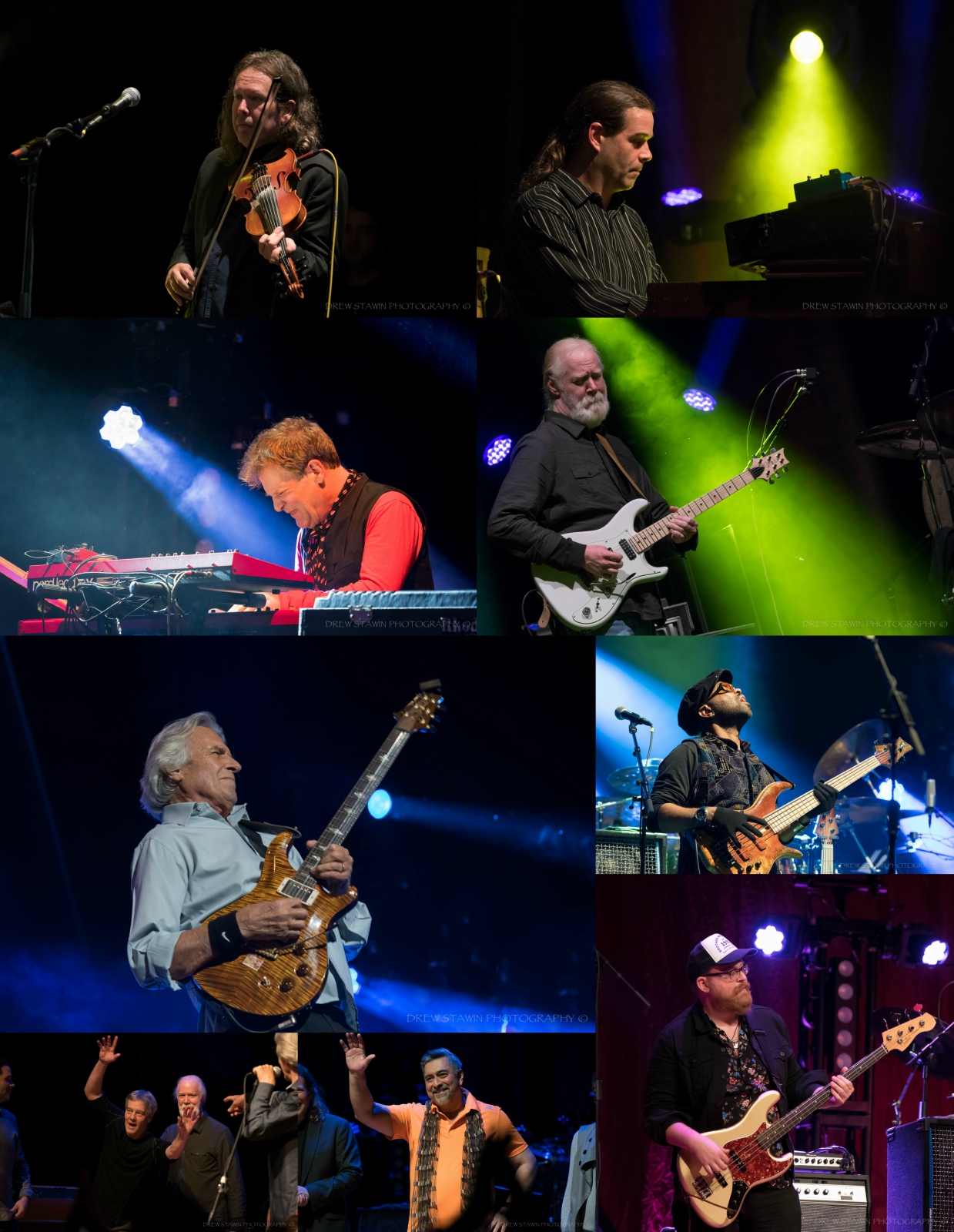 The magnificent photos in this collage are by Drew Stawin
---
While we were living it, Jimmy would come off the stage and in seeming disbelief say, "Man I just played with John McLaughlin and it was incredible," and just give me or someone else that look. So we were right in the middle of this greatness, in the presence of John's greatness.
It's not a cliche, it's not that I would easily say this about anybody, but he elevated all of us. He didn't do anything special, it was simply the music, his presence, the way he carries himself, the way he treated us all, it just lifted everybody. And musically it happened on stage, and people felt it, just read the reviews, whether it's Rolling Stone, Relix, the Times, Washington Post, LA, San Francisco, across the board. The music was truly elevating, and the crew was amazing.
Almost every night was an highlight, we got to see so many close friends everywhere. So many musicians came out, and they were overjoyed to hear the music.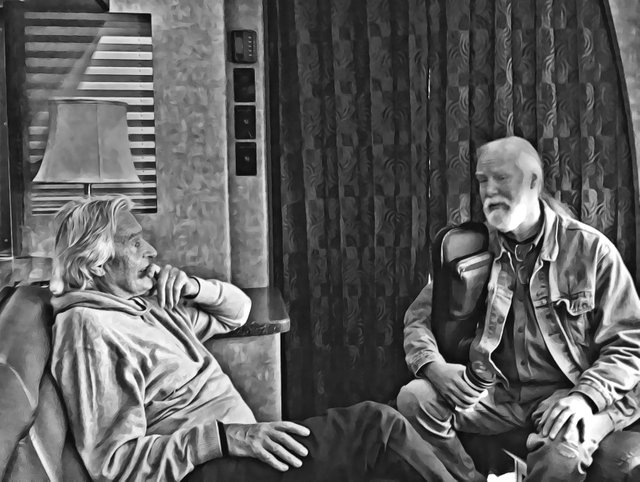 On the bus
AB: Did anybody sit it?
Souvik Dutta: John made the decision that if we let one person sit in, we would have to let everyone sit in. So for that reason no one sat in. Everybody from Carlos Santana to Phil Lesh was in the audience. Guitarists like Zakk Wylde from Ozzy Osbourne, Steve Lukather, Mike Landau, the Greatful Dead people, Derek Trucks – but nobody was sitting in.
In hindsight, I think we would have lost the core energy if there had been people sitting in. Alan by the second or third night John had this thing tuned. If you look at the Capitol Theater show on YouTube, that was only the fourth night! By the end of the tour it was really tight, they had time to work on the songs. The San Francisco show got recorded. In the beginning John was saying, "Ah, what's the point of recording." But he relented, and we got an amazing recording. That night was spectacular. By that time, every night was stellar, and San Francisco was an extremely hot show.
John is going to mix it in March, and Jimmy too is going to get into the mixing as well. So we have a great document of this night and the music of this tour.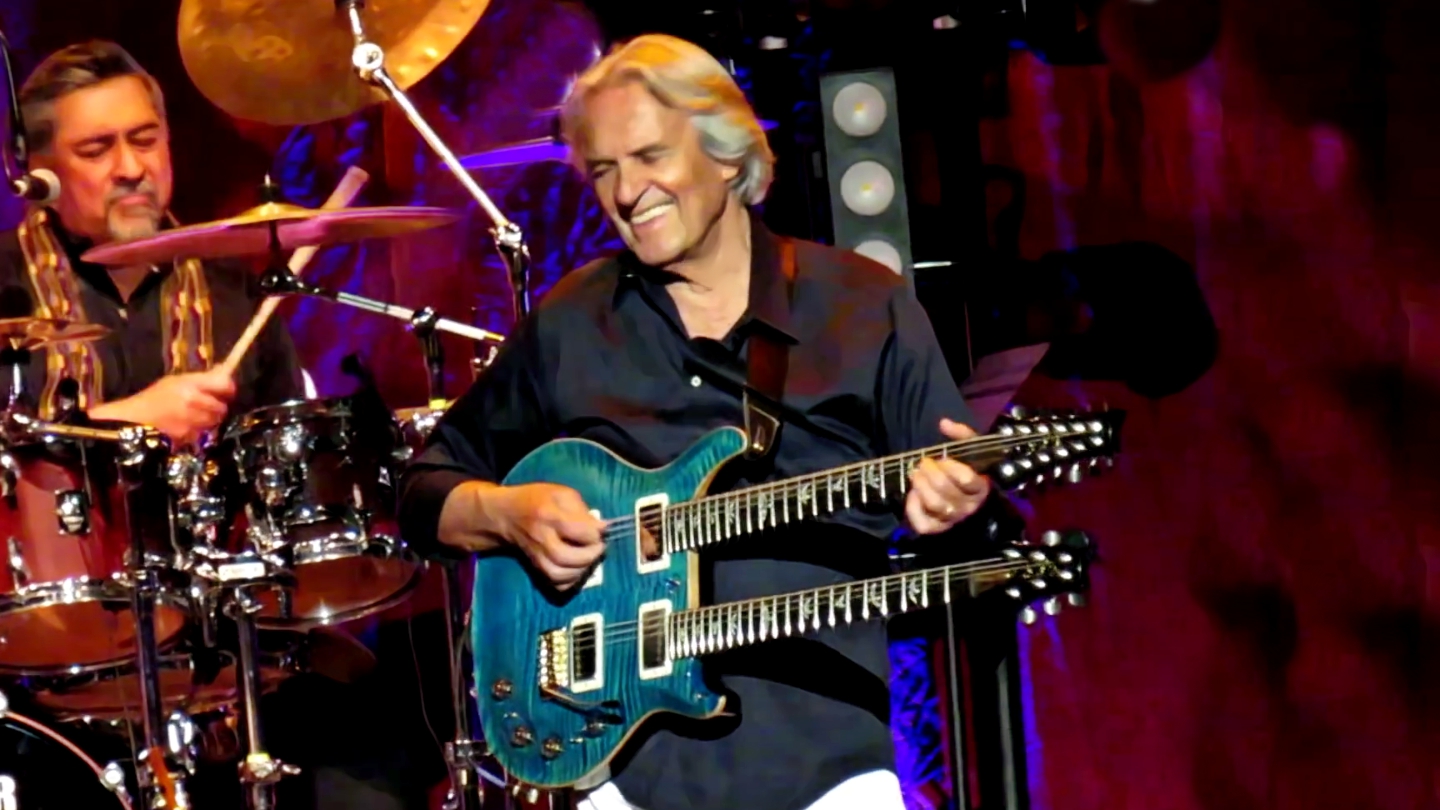 AB: How did things develop on an interpersonal level?
Souvik Dutta: We rehearsed in Niagara Falls for about three days before the tour. We had all dreamed about this for a year, worked hard for a year, but how would it evolve in the rehearsal time when those nine people are up on stage?
Over the last 15 years I have seen what an amazing leader John McLaughlin is with his own band, but not necessarily with five people from another band. He here was being pretty much the director, but also giving people their space and asking for their suggestions and accommodating them. He gave Jimmy so much space to evolve and communicate with him.
Personally we ate together, on the same buses for a long time, all traveling together. All kinds of great conversations, like Jeff Sipe and John McLaughlin discussing Indian Carnatic music.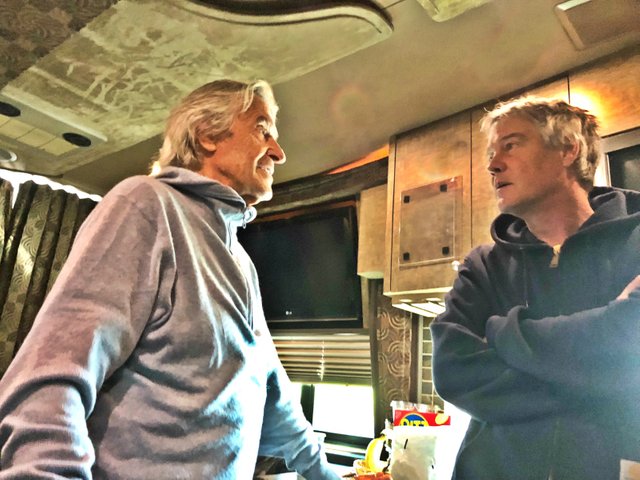 On the bus with John McLaughlin & Jeff Sipe
Jason Crosby and Gary Husband developed a bond because they were on stage right next to each other – musically they were getting telepathic towards the end. There was so much respect, and we cannot believe that this is over.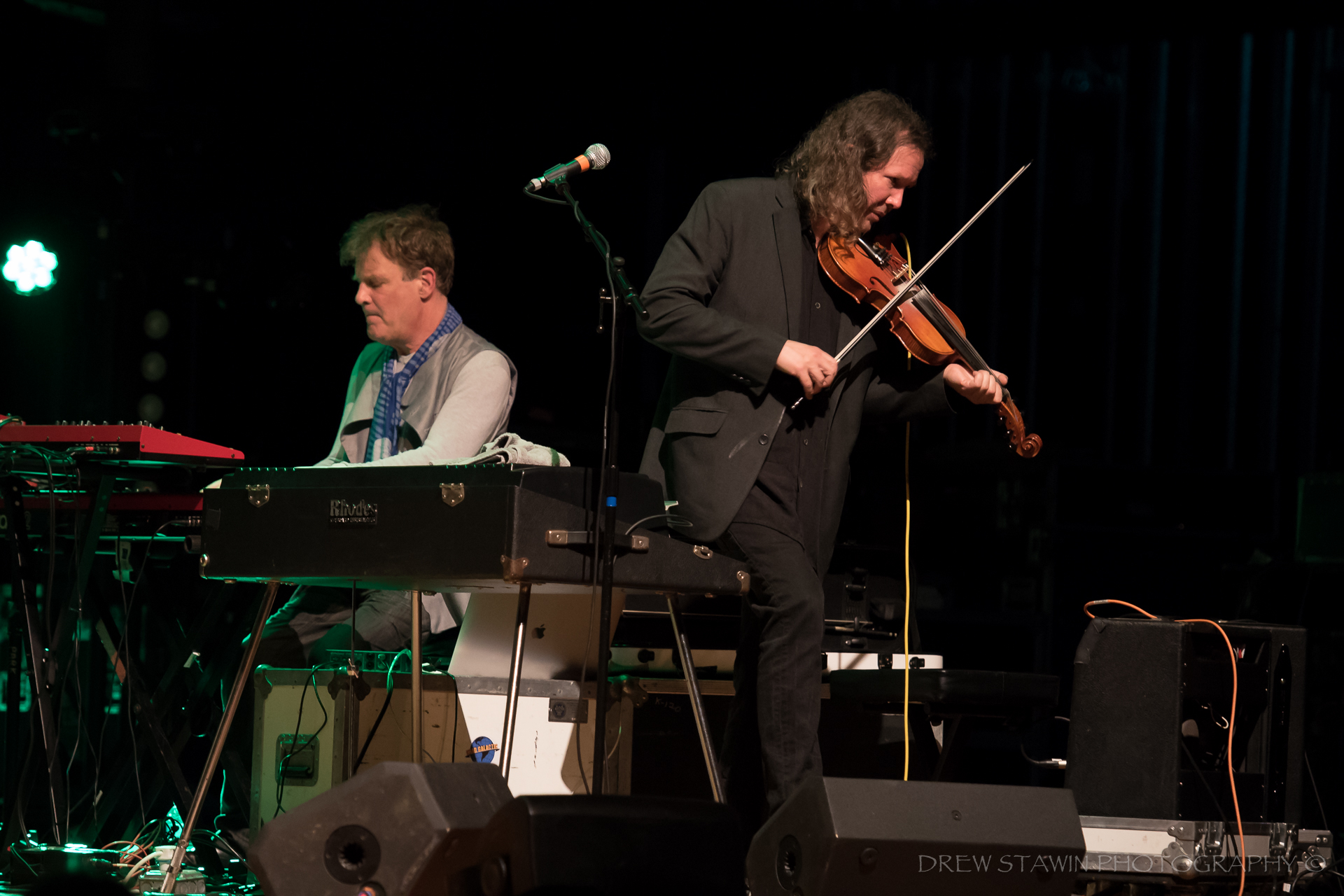 In our minds, Jimmy, and all of us simply can't accept that this is over. My gut tells me it's going to happen again in some form, maybe in London, Paris, Cologne or Tokyo, but it has to happen again.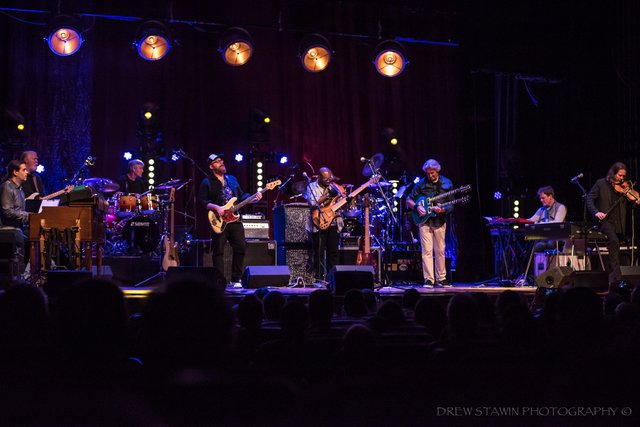 Universally I can tell you, the music of this tour left a lasting impression on everyone. I know that the guys at the Warfield in San Francisco, they've been doing productions for decades, doing shows every day – a close friend Tim Walter, a great promoter in Washington, DC who's been doing shows for decades – these guys came up to me personally after the gig and said this was one of the top five shows in their lifetimes.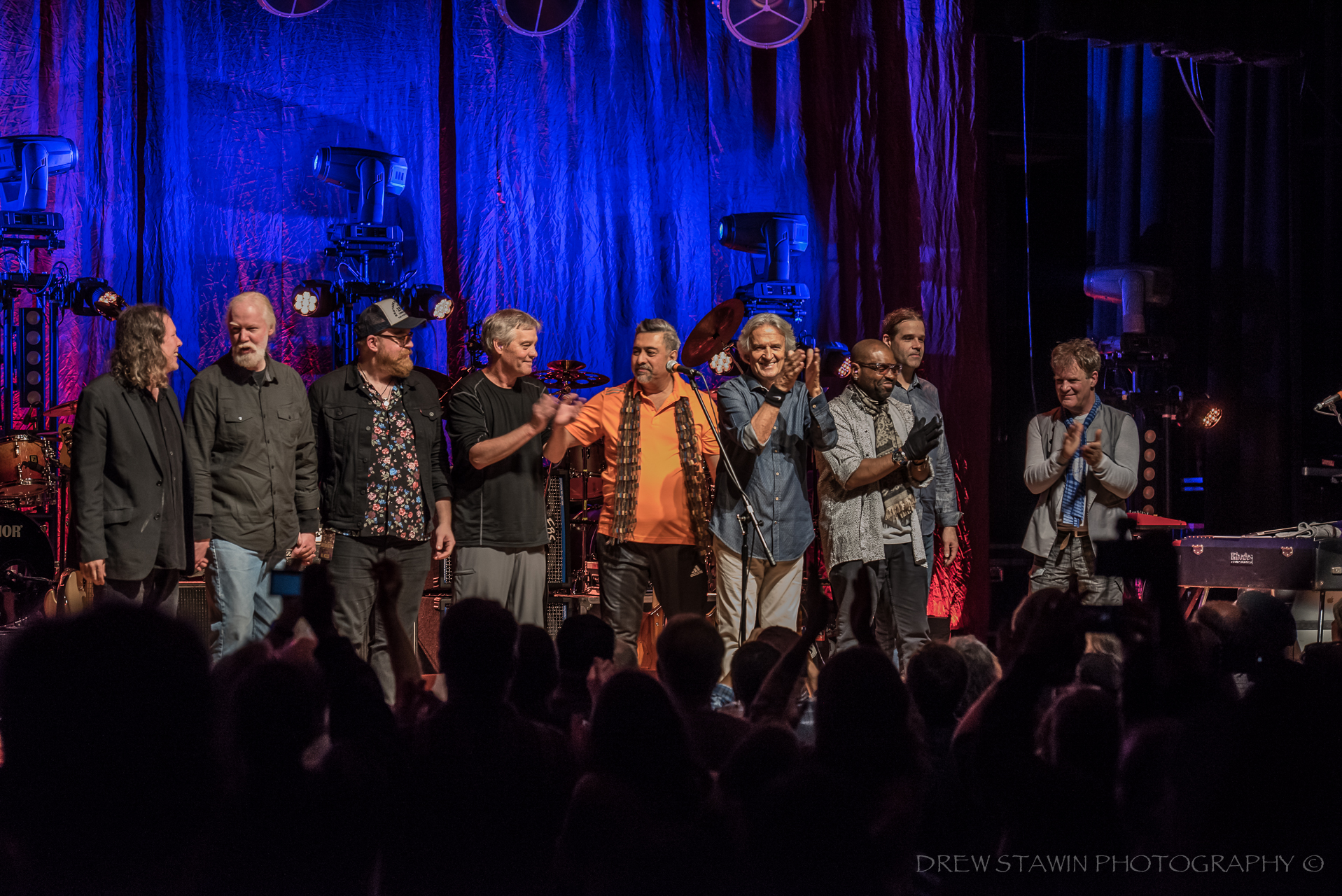 They said this was different than any of the shows they had done over the past year. Musically that's how much it meant to these guys.
AB: Wow, I remember when you told me about it on the down low, but who could have imagined this!
Souvik Dutta: You know, sometimes you can get isolated doing something you love and forget about what other people think about it. Other times things like this happen. Jimmy and I went outside for a break, and Tim (Walter) came out, and we've known Tim for ten years. He's worked with just about every band you can think of, all the greats, and for him to say this was probably one of the highlight shows of his life, that really means something. So it wasn't just us, or the audience, it was also the guys who invited us. It made my hair stand, it really felt like that.
John McLaughlin After the American Farewell Tour
AB: How did John's hands hold up, he had expressed some concerns to me?
Souvik Dutta: A man at 76 years of age with arthritis, and he outdid all of us, physically and mentally! He carried the show. He had the pressure of that, preparing for it, all the music, the set list, he did everything, every night. I mean, he was hanging out for an hour and a half after the show, after being on stage for over three hours. He would still be talking, laughing, and smiling, while the rest of us were tired and ready to get in the bus and head for the hotel. He was having a great time, what an attitude.
This tour in particular reinforced for me the greatness this man represents, in so many different ways. Jimmy (Herring) saw it firsthand, and he told me, "Man, you were right all the way." The world should know, there's an amazing similarity between John McLaughlin and Bruce Hampton – complete freedom in music, the attitude, the way John handles things, treats us, and giving people opportunities. It's strangely and amazingly similar to Bruce Hampton.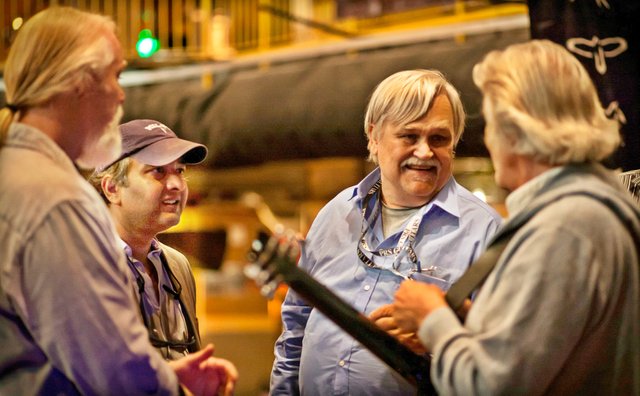 Jimmy Herring, Souvik Dutta, Bruce Hampton, John McLaughlin
---
I know Jimmy and Derek Trucks were texting about it all throughout the tour. Jimmy said to me, "Man Derek's been texting me wanting to know how it is, how's the tour going?" He wanted to know, because sometimes jazz musicians can be jazz snobs, but John McLaughlin is the exact opposite of a jazz snob.
AB: What did Carlos Santana think of the show?
Souvik Dutta: I took care of Carlos and Cindy in Seattle, and after the show they were blown away. I think it came as a shock to him that his 76 year old friend can still play like that.
Narada Michael Walden and Neal Schon from Journey were in San Francisco and I got to hang with them for a while, and Michael Walden said, "The greatness is all around us." Michael Walden said that the magic he saw in the early 70s is all there bright as ever. So he was like, "Really, that guy is going to retire after playing that show for 3 hours and 40 minutes?"
AB: I'm willing to bet those won't be his last shows.
Souvik Dutta: Next month there's three shows coming up in India, and I just booked some shows in Brazil for next fall. Not tours, but just a show here and there kind of thing. So for the whole year there's probably six shows. But I have a feeling we're going to do this Mahavishnu show again, just not in America. A lot of festivals have requested a one-off performance for this year, I don't know the feasibility in America, but I've got my fingers crossed. I'm trying to see if I can work out something for London.
AB: I know you do what you do out of love for music. I was thinking about you as I followed the tour online, hoping you guys were really having the time of your lives.
Souvik Dutta: I mean we were 22 people on the road, like two football teams, on two buses changing it up all the time. Great conversations and hangouts, just like a family. You know, in Los Angeles there were so many special guests, but John said, you know for the final hang it should just be the 22 of us. It was really special.

---
STEEMIT EXPLAINED IN 2 MINUTES
---
AB: That's so great. Let's shift gears a bit, have you gotten into crypto currencies yet?
Souvik Dutta: I know about crypto currencies, I know the idea behind it. A couple of my friends are into it, they're buying crypto currencies. I know the idea of decentralized money, the downs and ups of crypto currencies. I know about blockchain technology that's behind it, and that is being touted as one of the next big things.
AB: But you haven't taken the plunge yet?
Souvik Dutta: I haven't taken the plunge yet, but I am deep into it, and deep into learning about blockchain. I think there are some potentially great things that can happen to music, and the business of music. It's decentralized in such a way that hopefully fans and musicians can benefit from it. You know, we don't have some Big Brother who going to say how things are done, collect all the money, and be in charge of how it's distributed.
So I just have to see where it goes. After you mentioned it, I checked out Steemit and saw how it incentivizes people on a social platform, by shares and likes and comments. I think it has some really great promise. Like, if I post music from a new album on Facebook and let's say it has a thousand shares, and whatever, let's say a thousand likes – today there's not a way for me to know what that post is worth in terms of monetization.
A thousand people heard and shared this music, and I can see how blockchain could be applied and each of the transactions can be recorded, and it can be monetized.


AB: Not only can it be monetized, it's being monetized as we speak. So I'd like to get into that with you.
Steemit has been around now for about a year and a half, and it's already got about a half million accounts, and on Alexa it's currently the 535th most popular site in America, and globally it's around eleven hundred.
Souvik Dutta: What I'm trying to understand is, how do I, let's say, get the people who like John McLaughlin's music to switch from Facebook to Steemit?
AB: That of course is the key question. Until the platform achieves mass adoption, your success would tied to doing just that.
I can tell you the reason I got into Steemit. Initially it was because some people I watched on YouTube were being demonetized, essentially censored, and they asked viewers to support them on Steemit. That's how I first learned about it. Once I got there, I thought, wait a minute, this could be a total game changer for music.
There's a website www.investorplace.com and they have an article entitled, "4 Bitcoin Alternatives That You Need for 2018" and they wrote:
Using the Steemit network is the least risky way of building a crypto currency portfolio... Getting involved today could pay huge dividends later.
Getting into cryptos requires jumping through some hoops, but not with Steemit. After just six months I have some crypto exposure simply from posting and curating. Who knows what will happen to cryptos, but as the platform grows it seems plausible to me that the value of Steem will grow. And apart from the financial aspect, it's an excellent platform anyway.
I don't want to sugar coat it, for a lone individual it is a long slog. When you post, you're a drop in an ocean of posts. There are a couple of approaches to accelerate the process. You invest in some Steem and then power up. As a "whale" with a valuable upvote you become visible in the ocean. Or you are a real social media type with a lot of time and hustle. You and your musicians don't have time for that. In your case I see an additional way.

With your label and your roster of musicians, you have the potential to develop what I call a self-contained self-reinforcing virtuous loop, or let's say, an island community in a vast ocean. Again the key is to get a lot of your current social media followers to follow you to Steemit.
The first step, you and your musician join Steemit. Continue to use the other social media as a bulletin board to announce stuff, but when you have original content – photos, videos, or something to say, use Steemit. Initially to get fans there I would suggest a passive approach, simply using a shortened link on FB or Twitter to get people to your Steemit content.
Ideally, I think it would be a good idea for you and your musicians to launch your presence on Steemit around the same time – you know, strength in numbers, strength in unity vs candle in the wind, drop in the ocean.
Of course the musicians should follow you and each other on Steemit. When one of them posts and the others "like" it, this is called an "upvote." They can also "share" it with their fans and followers, which is a "resteem." When fans write insightful or witty comments, reward them with upvotes. You can adjust the size of your upvote. Also contests are very popular on Steemit. The posts announcing the contest tend to make money, and you could have prizes like autographed CDs, VIP seating – stuff like that.
On each Steemit post you will see the rewards with a $ sign. That is misleading because currently you would need to multiply the rewards by about 7 to get the dollar value – but that fluctuates. After seven days the rewards are distributed, about 75% goes to the poster, and about 25% goes to the "curators" – those who upvoted the post. So the musicians are earning rewards for posting, and for upvoting.
Half of the rewards are paid in SP which is Steem Voting Power, the other half in SBD which are Steem dollars which can be easily transferred among the Steem-users. The transaction time is only a couple of seconds. Both SteemPower and SBD dollars can be converted into the crypto currency Steem.

Souvik Dutta: So how do I get paid in actual currency.
AB: When you join Steemit, you'll get some long encryption keys for your account. You'll also get a Wallet for your account. With your wallet you can then convert your internal SBD into the crypto currency Steem, you can exchange either one for dollars, Euros, BitCoin etc. Some people simply load a debit card. Of course to get your money off the platform you would need to go through one of the external exchanges.
Because you have a music label things get interesting for you. Let's say someone has an upvote that is worth about $10 on Steemit.
Souvik Dutta: Explain that, what do you mean worth $10.
AB: Okay, your SteemPower determines how much your upvote is worth. Of course when you first start out, your upvote is insignificant, but as you post and curate you earn SteemPower. It is a slow process in the beginning.
You can also "power up," which is converting Steem dollars into SteemPower. In any case, with time your SteemPower increases, let's say to the point when your full upvote is worth ten Steem dollars.
Let's look at the impact for you if that person gave you a full 10 SBD upvote. To keep it simple, let's say you keep your SteemPower reward , but you sell your SBD reward for US dollars. That would be half of 7.50 or 3.75 SBD.
Like I said, today each SBD Steem dollar is worth $7.20 US. So in US dollars today, that would be $27! That's a revenue stream almost like someone buying a couple of CDs from you.
Souvik Dutta: Okay.
AB: Even without actually selling music, this new revenue stream has possibilities. For example, with blockchain you can calculate the rewards you've received from each Steemit account user. So even without special media tokens or actual selling, just by looking at those reward stats you could reward your supporters with a bit of credit that they could swap for digital music.
Your artists would reach a much wider audience, and those people on Steemit who support you would get great music they might otherwise not have known. When your artists play in a town nearby, some of those people will also go see them. It's a total win-win, compared to what you've got now on other social media.
Souvik Dutta: I've been racking my brain trying to figure out what we can do to bring some revenue into writing, content, and music. Maybe this is it.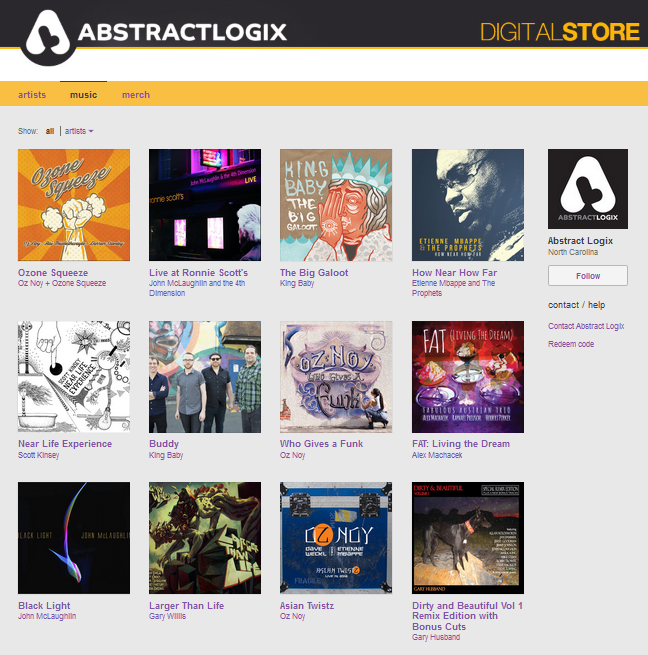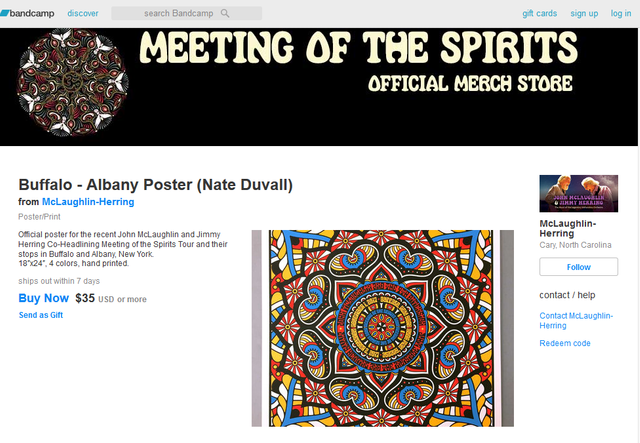 AB: As we both know, musicians drive web traffic. Big websites sell advertising based on that traffic, but imagine if what you've got going on now on social media were decentralized and happening inside Steemit. That virtuous reinforcing loop I was talking about, it quickly begins to snowball.
Souvik Dutta: Right, I see that.
AB: Imagine if a very popular artist has a new album, and you upload a video about it. Once you are well established on Steemit, a video like that could earn thousands of US dollars, whereas right now you're hardly getting anything.
There are so many possibilities. Let's say your website shop is set up to allow your fellow Steem users to buy music or DVDs with internal SBD Steem dollars. When they visit your checkout and click a "steem" payment option, your system asks for their user Steemit name, and then generates a reference number and converts the purchase amount into SBD. The user is then asked to go to his Steemit wallet, make the transfer with the reference number -- about 3 seconds later your system can register the payment. The sale is then complete. I'm not a software engineer, but luckily you are, and it seems like there would be a way to work that out.
You know too, some jazz musicians offer online lessons via Skype. Imagine how easy that would be. The student calls, once they connect, he then transfers the SBD dollars on Steemit, the musician sees the receipt in his wallet a couple of seconds later. No hassles with payments.
Or you could even think about taking it to the next level, using Steemit for crowd source funding for events and projects. There are so many possibilities, once you really start thinking about it, you'll see this has tremendous potential. There is also something called Steem Media Tokens that might interest you, and there is a white paper.
And I should mention, there are other down level platforms like dtube, which is a decentralized platform like YouTube but without the Big Brother aspect, and you can earn money there too. So there's a lot of things going on.
Souvik Dutta: In principle, I really like the idea, especially the decentralized aspect. Everybody is making money from content created by others, with absolutely no respect for them, and this has to change in order to preserve music and culture. The people who create content and art need to get paid.
AB: This can be a game changer for music.
Souvik Dutta: Rest assured, I'm going to look at it very seriously.
Very happy to report Abstract Logix has signed up for Steemit! Look for them soon @abstractlogix
Please follow. To aid a successful launch, please consider delegating some SP for a few months.

Notes
Original Steemit interview – made possible by @sndbox
Visit Abstract Logix on Steemit @abstractlogix
Visit Abstract Logix on Twitter
Special thanks to Drew Stawin for his wonderful photos. Visit him here
Lead photo & photo of John McLaughlin with a double-neck guitar are YouTube screen captures with effects by yours truly @roused
AllAboutJazz Photo credit: composite of two excellent original photos by Pepe Gomes provided courtesy of Abstract Logix. Composite and effects by Alan Bryson aka @roused
Remaining photos are courtesy of Abstract Logix with effects by @roused
Graphic Lettering by @roused
---