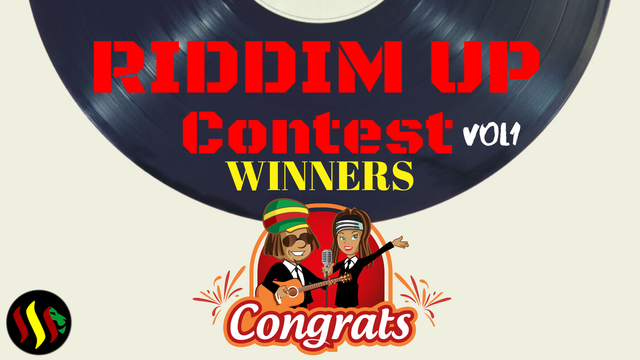 The votes are in and the community has chosen the winners. We realized that using discord was a bit of an inconvenience for some, but we appreciate those who came by to the ReggaeSteem discord to vote for their favorite song. Without further ado here are the winners.
3rd Place
In 3rd place we have @sammiegold with his entry Let us Preech Love

He walks away with:
500 JAHM
500 Tunes (staked)
50 Atom
50 CreativeCoin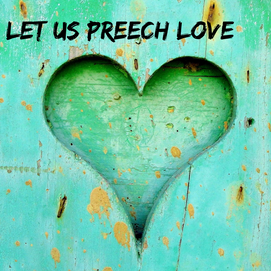 ---
2rd Place
In second place we have @missaj with his entry Trembling
He walks away with:
750 JAHM
750 Tunes (Staked)
100 Atom
100 CreativeCoin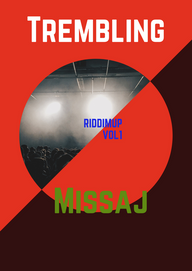 ---
1st Place
And the first place winner for the the first Riddim Up contest is @juanmolina with his entry Emancipate yourself
He walks away with:
1,000 JAHM
1,000 TUNES (Staked)
250 Atoms
200 CreativeCoin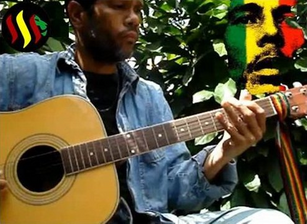 ---
Thank you to all the entrants for taking part, we truly appreciate it. The prizes have been sent out. Thanks to all the individuals who voted and supported the entrants and the contest in general. We would also like to thank the other musical tribes that helped sponsor the first Riddim Up contest.
@TunesToken | #tunes #music
@AtomCollector | #atomcollector
@creativecoin | #creativecoin
@sonicgroove | #Sonicgroove
The date for the next RIDDIM UP contest is not set, but we are in no rush to dive into another contest next week. We are taking a little time to think and plan in order to make the next contest run a little more smoothly. Thank you for your patience.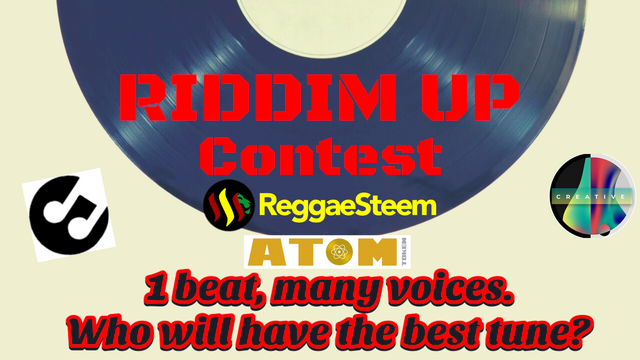 Thank you for being a part of this journey. We look forward to growing with you and bringing Reggae Culture and a nation onto the Steem blockchain.

Web| Tribe| Discord| Telegram| Twitter| YouTube

---
Posted via ReggaeSteem.io | Reggae Culture Rewarded