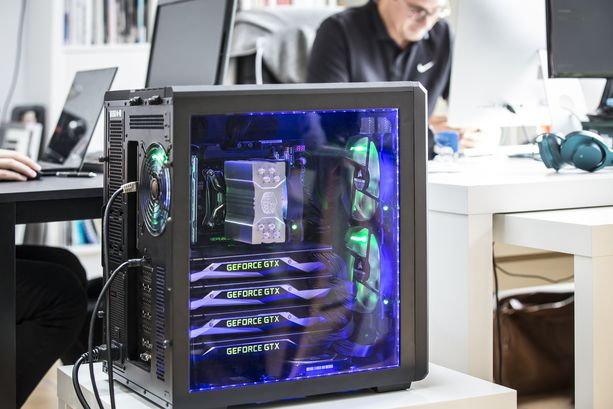 Source
Meet Your New Music Composer, AIVA... the AI Music Composer
---
In October 2016 the music industry was silently struck in the gut. Pierre Barreau (CEO) and his brother Vincent Barreau (COO), Arnaud Decker (CMO), Denis Schtefan (CTO), created the startup called AIVA Technologies. AIVA stands for Artifical Intelligence Virtual Artist.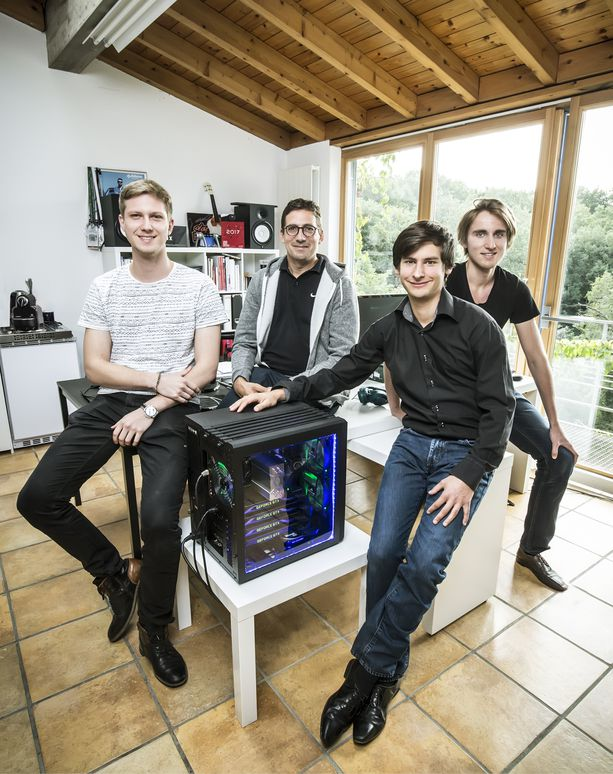 Source: (From left to right) Denis Shtefan, CTO; Arnaud Decker, CMO; Vincent Barreau, COO, and his brother Pierre Barreau, CEO.
Gaining some social media buzz for composing symphonic music, AIVA pose a concern to music creators throughout the world. But is it really something to worry that much about?
Firstly, Take a Listen
---
Before geting into any analysis or any critique, I wanted to let users assess the sounds themselves. Especially untrained or non-composer ears. So, here are a few. I'm curious as to what you Steemians all think of the sounds!
These samples come from AIVA's Soundcloud page located https://soundcloud.com/user-95265362
Easing the Workload
---
To me, the first thing that comes to mind about this is that it poses an opportunity for music composers to use this technology to create musical ideas and transform them into something more human. The samples on AIVA's site are pretty, but they do lack the blood feeling that human music has. I can't believe I just wrote "human music" in a sentence.
Perhaps it could ease the workload for composers that are overloaded with work.
I've actually used a few that work within software. I have one that has a plugin in Premiere Pro.
Pixelfield
---
The music in this game is entirely composed by AIVA. The amazing part is, this is the first game score created by a non-human.
Release Trailer:
Her - Spike Jonze
---
The inspiration for AIVA was the movie Her. Surrounding story of an AI operating system, which can feel emotions. She whispers in his ear about composing music for him. This sparked AIVA.
They wanted to know if they could create an artificial intelligence that could write music with the same emotional sensitivity that a human might have.
Their other hope was also to create different takes on unfinished works of classical music (Schubert Symphony No. 8) as an homage to the creative styles of different composers.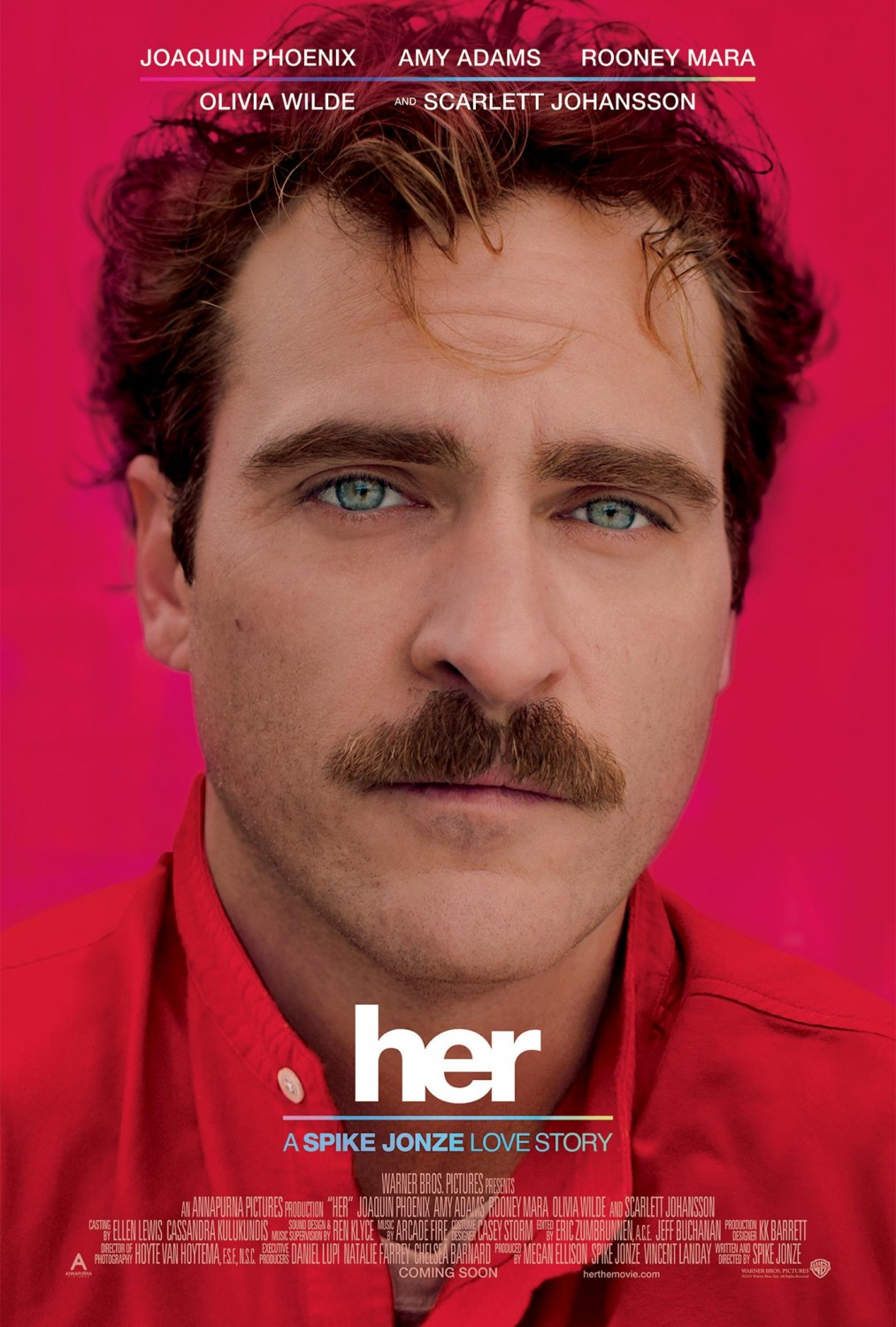 Source
Can a Computer Feel?
---
I believe that a computer CAN'T feel. It may be able to come up with elements of emotional feeling due to solid programming. But can it equate music the same emotionally as a human being would. I already know, the answer is no. If you listened to the samples above, they aren't as emotive as a human composer.
Take this for example. A "Serenade for Strings" by Elgar, a world famous symphonic composer. His writing is just so fluid, and emotional. Instrumental music isn't always thought of as emotional and complex as music with lyrics. But I think Elgar has it beat, and many others would agree.
That being said, here's a comparable example by AIVA.
You can see that AIVA makes pretty notes, but they don't have the feeling of human composers or performers. It's very blocky, and chopped feeling.
This will never be replaced. Not until you get computers running with brains, hearts, and blood in them at least. People might make stuff that sounds close to music, but it won't be something comparable to the greats composers.
How Does AIVA Work?
---
"Aiva develops the art of composition through the learning of a large number of music scores composed by the greatest names in classical music (Mozart, Beethoven, Bach, Vivaldi ...). Aiva bases most of its capabilities on deep learning technology, a learning method based on artificial neural networks. Thanks to an algorithm developed by the team, the machine analyzes no less than 15,000 digitized partitions, which we give it to generate a mathematical and intuitive model of music. This model is then used to write new compositions both unique and quality....
Aiva composes pieces that can be performed by human musicians, but also by VST technology. It is a computer-assisted music production tool. The sounds are computed and computer generated from a gigantic bank of different instrument sounds. The computer plays and breaks down each note. All effects and sound arrangements are possible."
Source
Threat to Composers?
---
I think there is no threat. It may be worrisome if you only earn income from licensed music. But as a composing to film, there's none. I composer music to the frame of a picture, it changes, moves around dialogue, and is very specialized. Often I record sounds just to make the exact sound I want. Now let's see a computer being proactive. Just kidding! I think it's a BRILLIANT tool for composers and is only something to be excited for. I want to use this to help me sketch and come up with new ideas that I wouldn't have done on my own. It's almost like a cowriting buddy.
In fact, I emailed them asking how I can test it.
I will say, I have tested other composing softwares before and they didn't work as well. Here's a few that were made for me:
They are on to something at AIVA, not sure what it is yet. I think their direction to get the music into movies is completely wrong. If they geared toware performance pieces and stock music sites they could earn a killing quickly.
Check it out yourself! http://www.aiva.ai/
Procedural Music and AI Music History
---
Earlier I said that the first AI music composed game happened. This is partially true. True that it's entirely AI. It is false in the sense of a computer generating the music. There have been several games in the past that have procedurally generated music or music generated based on a set of programming.
I took a class with Guy Whitmore who was head of Audio at Microsoft Games, and head of PopCap Games audio. What struck me about him is even in the 90's he was experimenting with computer generated music. It isn't a new thing.
Check out No Man's Sky for more info on that goliath of a game score.
Here's a list of older ones:
There's a MASSIVE list. There are new AI ones as well that are a little better at sounding musical, but compared to human emotion... Nope.
Steemians, please comment what you think AIVA and the future of music composition!