Hello Steemit!


Yesterday while playing chess with @paintingangels at chess.com (It's your move now... i'm waiting....) I stumbled upon this veeery old demo .. maybe 15 years old or so of what I recall is my first recording experiment :p ! It was such a surprise to find it lurking around in my files , I usually keep recordings of almost everything because you never know when you find ''the missing part''.
As my teacher says: "Music sometimes comes in a direct download and sometimes in a very crappy torrent'' ... and I find it funny but SO true!
---
I think I was around 15 years old when I did this... with no previous experience on how to record anything... just by lurking around some webpages on a very slow dial-up connection! ... I somehow got my hands on the Cakewalk Audio Pro software and one of those old school computer microphones, from an IBM computer that was in my grandpa's house.. it was the ''office computer''.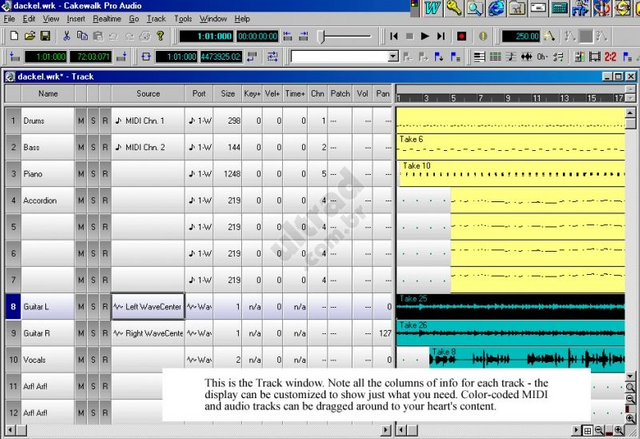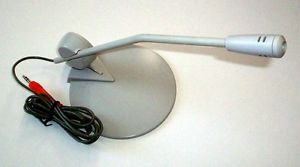 Such Pro Gear!
I remember HOW COOL IT WAS to see that I could layer a guitar on top of another... this was a world changing experience... before I knew I could edit , add FX , anything.. I could just put a rhythm and If my timing was ok enough I could play something on top! ....mind blown.
So... this was the little experiment that came out of it, just messing around with an old nylon acoustic of my big brother Jose Antonio:
I remember feeling so proud of this little recording .. that I had layered 3 guitars ... it was like the coolest thing ever for me at that time!
Years went by and I gained a lot more experience in recording and everyday I learn a new trick.. I remember at that time handling 3 tracks was crazy... now my sessions go into 20-40 tracks easily ( on a full blown production that is ) .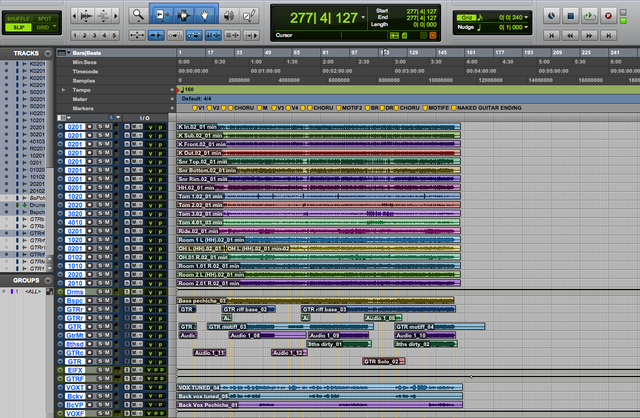 One of my more modern productions...
How does the session above sound? Oh yes.. that is actually a @meno song I produced , recorded and edited... I'm still learning how to mix properly.. that's my next goal.. this was mixed by Sergio Vivar .. just about 90% of the things I produce are mixed by him:
I then ventured to emulate different styles as I started sessioning as a recording musician and went on a recording journey with different projects , learning something from each one of them:
Nowadays I am venturing into a new DAW for me thanks to @hedac : Reaper. As he develops some very cool scripts for it and I must say it is slowly driving me away from Pro Tools , you should reaaaally check them out:
I really hope he writes some tutorials for his scripts as not everyone is lucky enough to DM him like me hahaha :P but I will try and share some of the uses I have for them on later posts!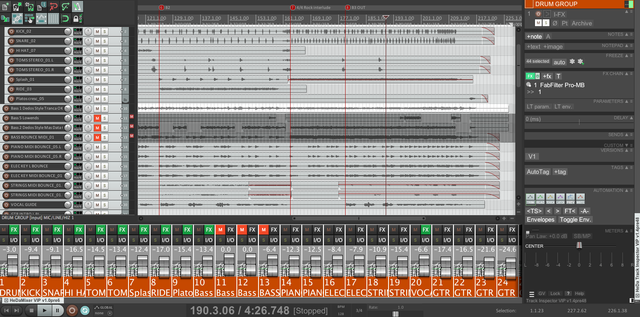 The HedaScripts in action in my latest production... not giving away what it is yet.. ;)
Well.. that's my little post for today ! I wanted to share a little of my production journey.. it is always nice to hear old stuff to remind you how you have evolved as a musician over the years.. In my case , i wasn't expecting to be heading more into the production side of things!
What was your first recording? Any memories of it? Or maybe you have a recording hiding around somewhere :) . I'd love to hear some stories from you!
Thanks for reading and listening!