Hi, there!
Here is my entry ever to the SBD Photo Contest (Yourself with a Music Band or Artist) by @trincowski! If this isn't a bright idea and contest theme, I don't know what it is :)).
Read more about this contest here.
Photo: A one-man music band and me.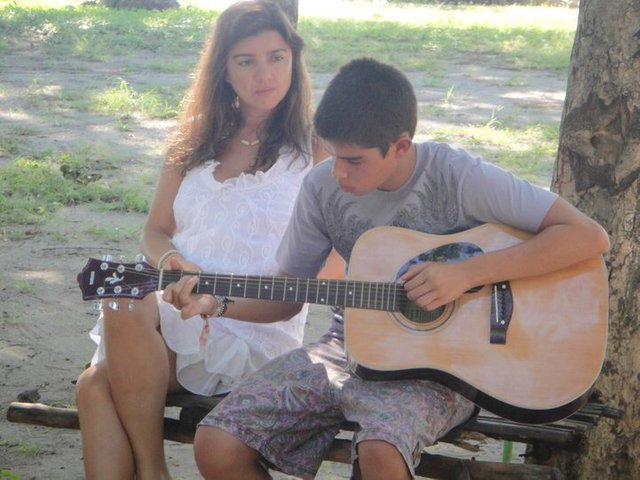 This photo was taken around 8 years ago (I don't have recent photos, I'm always the photographer!). That's my son and me. He has always played and has been developing his skills in many musical instruments. He's trying his luck in the music and has already a dozen originals on YouTube.
If you care to support him and his music here is his channel on YouTube you can subscribe:
https://www.youtube.com/playlist?list=UUNxDeMMX6VbAaQCg8_rcYJQ
I'm taking this opportunity my friend @trincowski gave us to help to promote my favorite bandleader. You will understand, I guess.
Here is also one of my favorite songs from my son:

I hope you enjoy it!
Thanks, @trincowski, and cheers to all!
Steem on!
Isabel
@nolasco
Hippiesoul
Proud to be a member of The Steemians Directory




| iOS | Android |
| --- | --- |
| | |

info@esteem.app🌐eSteem.app | 👨‍💻GitHub | 📺YouTube
✍🏻 Telegram | 💬Discord