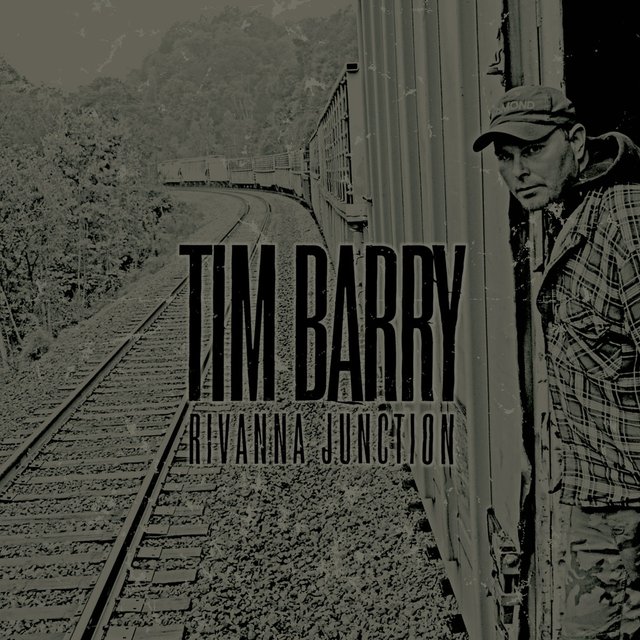 Folk punk has quickly become one of my favourite genres since I discovered it. Imagine, if you will, a scale with 'folk' on the left and 'punk' on the right. The left hand side of the scale strive towards musicianship and technicality as well as keeping traditional music alive whilst the right generally strives to piss off the folkies with disharmony and raw attitude.
The scale doesn't judge which one is better it just states where any given 'folk punk' artist/band would occupy. I like artists that are pretty much punk bands with one guy playing an acoustic (it would appear that's pretty much all you need to get in the genre) all the way through to folk artists who are a bit miffed with the government. As in life also; I have some fairly crusty punk mates (they won't mind me saying that) and I have mates with folk degrees – it doesn't matter they're all nice people.
Its a diverse genre within itself before you throw in to the mix the two western powerhouses in music have two very distinct versions of what they would call folk. We have English folk songs with melodies and instruments to suit whilst our Trans-Atlantic cousins have Bluegrass, Country, The Blues, and Americana to fall back on to.
With all of these early posts I'll probably repeat myself several times in saying that I will return to the genre later. Probably in these circumstances I'll take on the polar opposites of the scene a little more. For now however I've tried to pick the artist who personifies the perfect middle ground between the two extremes – equal parts punk to folk.
The man I am talking about is Tim Barry from Richmond, Virginia (he'd probably want me to mention his town) so as you can imagine is inspired by the American incarnation of 'folk'.
I've actually had the privilege of supporting Tim in Newcastle and take no shame in my potential biases – he is one of the most genuine people I have ever met although a man of few words (making his songs that much better knowing his reserved nature). I won't ever forget our meeting as he was sat next to the Ouseburn River feeding a swan when we showed up for sound-check and looked completely at one with the simplicity of their relationship. Obviously jokes about the Queen followed. Anyway, back to the music…
Tim has legitimate punk credentials releasing 6 albums with his band Avail (two of which were on Fat Wreck records) with four extra EPs and three live albums. From reading around his life and general outlook on existence Tim somewhat dropped out of a lot of aspects of society as Avail came to an end – he moved to a small shack in a train station with his dog and cat. Freight-train rides and solitude are common themes in Tim's songs. It was from within this context that Tim set his hand to writing some of the most simplistically beautiful songs I've heard in a long time.
Simplicity is equally hard a beast to tame than complexity. Tim smashes out three or four chord wonders without a show-stopping voice (and without a microphone a lot live) but manages to evoke all sorts emotions. Re-workings of old Americana chord progressions with his gruff but strangely familiar voice – it's like you know him.
Tim's back catalog is a treat from start to finish – i'd recommend it all. His band (including Josh Small who is an artist in his own right) are fantastic in giving Tim an old-timey sound when needed or darker heaviness when required too. It's nice to see his songmanship develop over the albums however I have chosen the album that kick-started his solo career – 2005's 'Rivanna Junction' ('Laurel Street demo' was a self-release that came before that was later remastered as a full release) :
'Rivanna Junction' sounds like what I imagine the inside of Tim's shack to look like. The front cover is further evidence of his mastery of simplicity – nothing fancy but it gives you a perfect insight into what it is like to be, or know, Tim.
The album starts with Tim practically shouting "There's no need for validation, that boat just sunk!" on 'Trash Inspirations'. Its pretty clear he's annoyed and with good reason as he's caught his lady cheating on him! That sets the tone of the album really – Tim can portray raw anger in a song (with an actual melody) better than most, if not all.
'Avoiding Catatonic Surrender' drops and you suddenly realise this is going to be a rocky ride as anger is mixed in with sadness, confusion and solitude. It starts with Tim stating 'I fucking hate this song' before some of his finest imagery juxtaposed with true, hard facts. Its harrowing. I'm not going to post vast sections of lyrics often (more one liners from now on) but attention simply has to be drawn to verse two:
"I throw empty beer cans at the TV when I'm watching the news
I hate republicans, I hate democrats, I hate liberals too
I think pacifists are weak, and violence is wrong
But I go limp for police and I fight when it's called for
The truth is I don't know or care with who or where I fit in at all
But I keep on living simple, riding fast and living slow"
Heart meet sleeve, sleeve meet heart.
Track three Dog Bumped' is probably one of Tim's most famous songs and a live favourite. Upbeat but with anger firmly back on the menu it tell the vicious story of a brothers love for his younger sister ending in bloodshed.
'Church of Level Track' shines a light on the darker and lonely side of trying to escape your problems on the back of freight-trains. Heartbreaking, self-reflective melancholy.
'Exit Wounds' sees Tim return to (what i assume) is the break-up with his girlfriend – "I change the path I walk now every morning, just to avoid you being near" is the first line of a killer chorus. The instrumentation on the track is pretty dense compared to the rest of the album but this is Tim's epic outpouring song. 'Cardinal in Red Bed' follows on nicely and i often view them as the same song – a nice little peaceful piano number.
The first Tim Barry song i ever heard was 'Shoulda Oughta' and it still remains up there with my favourites despite three more studio albums to follow. Josh Small's dobro and harmonica playing (check out his solo work) set off what is already a solid live singalong classic.
'Steel Road', I think, sums up everything Tim Barry is all about. The second verse is further proof of how simple imagery can go such a long way. It gives a little insight into how Tim's sound shall develop on further albums.
"God dam girl you're making me insane; perfect in every way that i ain't" is one of the stronger chorus on the album on the more lighthearted 'C'mon Quinn' with it's plodding bass line and jazzy drums. The album concludes with 'Wait at Milano', which, as so many great albums do, with a quiet number. Gentle violin provided by his younger sister and lush Hammond organ. The second last verse of the song and a concluding remark that we could all probably learn something from is as follows:
"And if what you seek ain't free, then steal it.
If it ain't necessity, you don't need it.
Just leave what's left for who comes next"
Thanks Tim – keep up the good work mate!