Hello!!
First of all, thanks @gibic for motivating me to write about this!
Where there is conviction and self-esteem there is no boundaries for human creation. Nature is a great example for what I wanted to write about today, so when something you read or feel here is not so clear, you can imagine something in nature that bring clearness to you.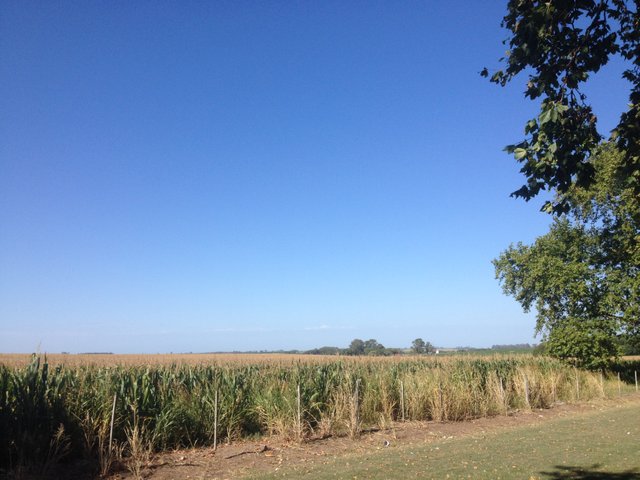 Creation is to human what reproduction is to nature. A magnificent process made of infinite steps and details that, not by luck, are achieved in order to develop a creation. It is extremely important for everyone to understand what the word creation means and the etymology behind it. Creation is defined by many dictionaries as two principal meanings or uses. In one side we have the countable use of creation if we consider someone´s work or invention. in the other hand we have the uncountable use of creation such as the act of creating something out of nothing, or creation as all which exist. The origins of this word are found in Latin word "creatus," which is the past principle of "creare," and refers to the making of a "cause" or producing one. In other words, we can concentrate all this information into something that naturally grow with adequate factors.
As many of us know, everything inside and outside us, is energy. But energy is not something easy to understand from an artistic perspective. Here is where I invite you all to replace the word "energy" for "Imagination," and exercise ourselves to think of imagination as if it was pure energy coming from the very deep in cosmos. Every single being and creation everywhere is involved in energetic processes. That gives us the ability to always access energy. Same happens with imagination. Imagination is the essential fuel that our creation machine uses to work properly.
Based on this significance about energy and imagination, I find necessary for me to express what my creative process is all about. I prefer to remain calm and let the wind or the rain come whispering any feeling, but this is the less in my experience. I have travelled many steps and miles to find my own ideas and my own sense of beauty.
For example, there was this day when I travelled to Uruguay and after a wonderful and musical night full of stars, in Cabo Polonio, I was still looking for some nice place to sleep well or at least comfortable. A big and struggling storm came from nowhere and downloaded all his strength above me when I had my guitar and bag with me. So, everything got really wet including phone, camera, clothing. I walked into a place with a very primitive roof to cover myself from the storm. When I sat in the floor I remained calm and silent for about one hour. And magically I begun to sing shyly a melody that just appeared after that experience. There, a song that nowadays I love to play came to life and invited my to develop compositions skills for all my life I think.
As you read in the first paragraph in this post, I believe nature was able to wake my imagination up and motivated me to express what I felt in that particular situation inside something that I can always bring back to life when playing or remembering. Now anytime I have the opportunity to tell people the magnificent behind the road that any of us walk through in life, I try to awake a huge love for imagination and pure experiences that can change our vision of cosmos and of course, make us shine brighter than before. I hope you all had nice time with this fragment of my story and give a chance to imagine your best creation process.
Greetings steemians!