In the road band I was working in a few years ago, we (the back-up band) started working more without the singer we were backing and also changed our name to something hire-able, hence Tribute Kings. Instead of being stuck with any one band we claim to do 'em all :-) which John is a master at, btw. The main singer-guitar player is John Sprott from Lubbock. Here is an interview with John about a group he was in called "The Nelson's" They got to play "Farm Aid" etc... https://www.facebook.com/24FramesKTTZ/videos/1366758123371723/ He is good enough and well-versed enough to ask and execute request after request as he dares from stage for suggestions, hence Tribute Kings!
On keys was the Late Great Tim Alexander, Five Time Grammy Winner. Tim was a bass player before keys so we could switch onstage and did regularly, even in the middle of a song being that I was on a free-standing upright bass. We also formed a trio called Pank Zappaland and shared the bass duties as I picked up guitar. http://markaustinband.com/pankzappaland
We have had several different drummers in the 8-9 years, Nathan Ziehm, Perry Morris, JT who also played bass so we could switch...
We are still at it though the gigs have thinned a bit. We'll be playing the Downstream Casino once or twice more this year and we have a date in CO in August for the same folks as last year when we opened for Atlanta Rhythm Section. Here is some footage from last year with Scott Bucklin on keys.
https://www.facebook.com/nathan.ziehm/videos/1853230718026131/
Tim died last year and we took on Karl Berkebile and Scott Bucklin when Karl can't make it. Life has it's changes.


This is a great song called "Under Pressure"
On the spot one night John came up with this arrangement of what I call "Whipping Help" because it starts with Whipping Post and goes into With A Little Help From My Friends and comes out of that with the walk-up lick of Whipping Post. Thanks to a dedicated fan it was recorded to live-on here!
Here is a little Led Z https://www.facebook.com/Tributekings/videos/1813823442190451/
Here is a little Van M https://www.facebook.com/Tributekings/videos/1726501830922613/
Here is John with guitar over head to a packed house doing Prince https://www.facebook.com/Tributekings/videos/1713725222200274/
On the gig looking out https://www.facebook.com/Tributekings/videos/1709786839260779/
Thanks for listening! and following! Feel free to resteem, share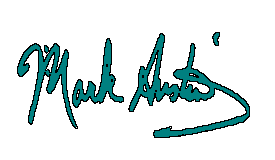 http://markaustinmusic.com