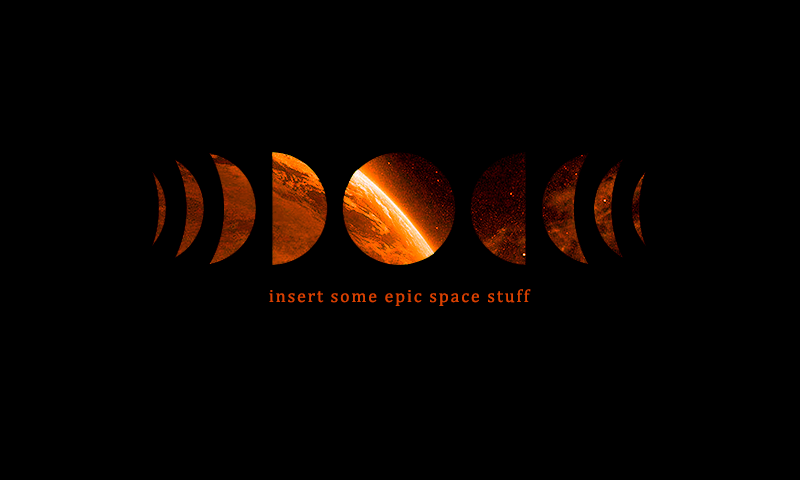 We are planning for a dance music festival. But the deadline for submitting the first-draft proposal to our preferred venue provider is just around the corner! The theme we are going for is space stuff, leaning to science-fiction. We would want to include giant planets, stars, and hyperspace travel to accommodate the visuals on giant LED screens, laser lights, and holograms in the venue.
Being the copywriter, I'm tasked with writing an attractive one-page introduction. Music will be trance but that doesn't matter. We'd want to avoid going for the usual write-up that plainly says it's a music dance festival with loud music and all of that. Instead, we are going for some "audiovisual experience" narrative. Something reflective about our place on Earth and its relationship with the rest of the universe. Or maybe something entirely different since that's also somewhat lacking originality.
Feel free to comment if you have ideas, one-liners, anything! Maybe share something about space which really stood out to you. Maybe some article or Youtube video. Maybe even build upon the comments of others. All I'm looking out for are cool ideas for me to start writing a few alternatives. Liquid Steem of this post will be distributed to the best comments I feel have helped the proposal the most. Namaste!
---
Extra info: Event is planned to be in Q1 2018. If communities on Steem and functional sign-ups are developed by then, we will consider including it in the plan. Invitation cards in goodie bags to appeal to music lovers. Been delaying this for about a year already. Check out our website and Facebook page.