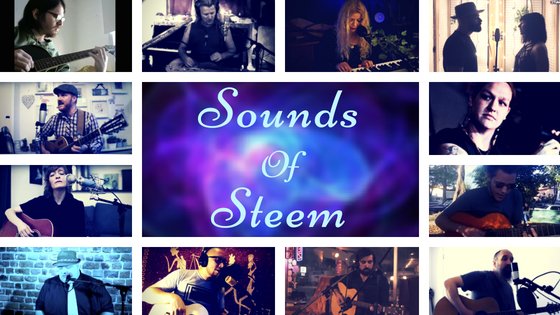 Sounds of Steem Live Music Concert Vol. 5// Msp-Waves Radio Show Recording!
This past Saturday, @aggroed, @swelker101, @krystle, and I hosted our 5th Sounds of Steem Live Music Concert on Msp-waves radio and it was amazing as always!
The inspiration for this show comes from @luzcypher and @pfunk's awesome weekly Steemit Open Mic contest!
Sounds of Steem Vol. 5 Performers
@breakoutthecrazy
@nathankaye
@pechichemena
@josecabrerav
@krystle
@lk666
@darrenclaxton
@yidneth
@rockchickjen
@luisferchev
@thebugiq
@zipporah
@basilsolomon
If you missed the show, I highly recommend checking out the audio recording that @aggroed made!

Sounds of Steem Vol. 5

Sounds of Steem and SBD!
With Huge help from @krystle and @ausbitbank, as well as help from me and @swelker101, we were able to send 25 SBD to each of our performers from our 4th Sounds of Steem!
We will be gathering SBD to send to our 5th Sounds of Steem performers during the next few weeks!

Don't miss Sounds of Steem Vol. 6!


We will still be hosting Sounds of Steem on the 2nd Saturday of each month, but we've decided to alternate between morning and evening times to help out our musicians in different time zones.
So, we will have our 6th Sounds of Steem on Saturday, July 14th at 9:00 PM EST / 1:00 AM UTC!
Thanks to all the amazing performers for putting on such a great show and our audience for listening!
Also thanks @aggroed for hosting, and @krystle, @ausbitbank and @swelker101 for financial support.