Imagine a catchy mantra. Like a motto set to a tune. It's memorable and it's melodic.
Step inside
Walk this way
You and me, Babe. Hey! Hey!
Now imagine those such words being the lyrical amalgamation among an impressionable tween heralder, a fancy electronic device called a "Discman," and a five-man band of singing, song-writing geniuses called Def Leppard.
It was my first ever Def Leppard experience and it was utter euphoria.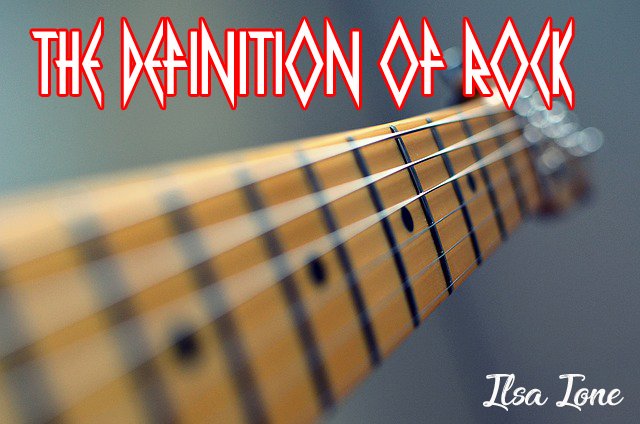 Image Source
The lyrics, of course, are the prelude to Def Leppard's legendary, highly-regarded signature song, "Pour Some Sugar On Me," and three decades later, it still inarguably elicits the same reaction: a heart-pounding, head-banging, spine-tingling heady response. Euphoric, indeed. The world of course, was introduced to the artistry of Rock and Roll Super Band Def Leppard years before "Pour Some Sugar On Me" ever even became a chart-topping hit though.
About a decade prior, amidst the burgeoning of Heavy Metal and Punk Rock in the UK, the city of Sheffield bore five fledgling hopefuls with both dreams and talent aplenty – Rick Savage, Tony Kenning, Pete Willis, Steve Clark and one, Joseph Thomas Elliot, Jr. Now, the founders of Def Leppard would endure some changes and growing pains before acquiring any recognizable success. Notably, the replacement of Tony Kenning with the incomparably skillful drummer, Rick Allen.
Success soon followed and came in the form of "On Through The Night" the band's debut studio album which garnered fame and a small but distinct British fanbase, with its releases "Wasted" and "Rock Brigade." Gaining media presence and performing live, easily led to the production of their second album, "High 'n' Dry" by Summer 1981. Spawning hits like the eponymous "High 'n' Dry (Saturday Night)" and "Bringin' On The Heartbreak," Def Leppard began cementing its place in music history, quickly and cleverly distinguishing itself as a rock band.
The early Eighties came with the ability for musicians all over the world to not only present themselves in a fresh, innovative way, it allowed for a new demographic, a new audience to take notice and forever change the face of music – the birth of the MTV Generation. You could now see your favorite artists without ever leaving your home and yet still affect their popularity, their productivity and their profitability. Genius. Unintentionally, and much unlike any other artist at the time, Def Leppard was already ahead of the game...
Music videos, record stores, cassette tapes, popular magazines and radio presence played such an integral part in shaping opinions and labelling artists' sound and defining genres then. See, Rock didn't define Def Leppard; Def Leppard defined Rock. Borne of the so-called British Heavy Metal Movement, they blossomed as a Punk Rock band, survived the Glam Rock era and were just about to take the Pop Rock world by storm. Each creative collaboration came with the reimagination of what genuine passion, talent and dedication equaled. Each time, with each record produced, they appealed to a greater audience and attracted more and more fans. Def Leppard wasn't just what Rock Music sounded like, it was how Rock Music was supposed to feel.
Upon release of their third studio album "Pyromania," the band would experience massive recognition, praise and success. However, this was not without enduring the irony of heartbreak and hardship that almost always seem to accompany every great artist's achievements. Drummer wunderkind Rick Allen would lose his left arm in an unfortunate auto accident and Pete Willis was ultimately replaced by the masterful maestro guitarist Phil Collen. Still, the music never stopped.
"Pyromania" yielded the groundbreaking hits "Photograph," "Foolin'," and "Rock Of Ages," catapulting Def Leppard into worldwide superstardom, performing live, breaking records and topping charts at home in the UK and in the US. More than just becoming a "household name," they became revered Rock royalty when their successes were suddenly being compared to the likes of Michael Jackson and influencers and peers like The Rolling Stones and Journey. Though they possessed all the ingredients necessary to epitomize Rock – the big hair, the ripped jeans, the electric instruments - they were conquering genres yet to be named and changing the face and the feel of Rock forever.
Arguably, the best depiction of Def Leppard finding their ultimate, signature sound, became most apparent when their fourth album, "Hysteria" was released in the late Eighties. Spawning a series of chart-topping smashes – seven, precisely – the group not only gained newfound popularity and recognition with this album release, they won new admirers and accolades too. Adjectives such as "Greatest," "Favorite," "Best Of" and "Most" were commonplace when discussing the band's accomplishments. The popularity of hits such as "Animal," "Armageddon It," the eponymous "Hysteria" the Rock Ballad "Love Bites" and the infectious "Pour Some Sugar On Me," showcased better than ever, the genius artistry and unique sound of each member of the band; the virtuosity of every moving part that led to one wonderous whole. Fans listened, fastened, transfixed on the wonder.
In the early nineties, tragedy struck the bandmates personally and professionally when addiction claimed the life of musician Steve Clark. Amidst their mourning, and not without Clark's final musical contribution, Def Leppard began recording their fifth album, "Adrenalize" with the incredible guitarist, Vivian Campbell. Campbell's addition would make the current roster, the longest-standing combination of bandmates thus far. Other changes occurring, saw the emergence and prominence of Alternative Rock as the decade wore on, and the popularity of Arena Rock and "Hair Metal" Bands that were so epically portrayed by Def Leppard the decade prior, were seemingly losing their appeal to the Garage Band Grunge Generation.
Def Leppard, being true masters of their craft and excelling in various Rock Genres, embraced their magnetic musical characteristics and made music accompanying the era, while attempting to stay true to their sound. The band accommodated the change in the times, with a somewhat mellower approach, accompanied by mainstream lyrics like those of "Two Steps Behind" and "When Love & Hate Collide." The music may have varied, but it never went away… and neither did their fans. Sold out concerts, back-to-back worldwide tours, brilliant collaborations with well-known, influential hitmakers like Taylor Swift and Tim McGraw; releasing Compilation and "Greatest Hits" albums, and even various solo projects undertaken by the members, all attributed to the band's endurance. The band remained relevant; the music, memorable. Industry naysayers labelled the decisions as risky; deviating from their prolific sound and basically taking a hiatus from the spotlight. However, Def Leppard's eminence, ever at the forefront of fandom, performed an unlikely feat: in performing crossover musical genres, they gained a crossover demographic – a new generation of fans.
The album "Slang" seemingly adopted a broodier, Alternative sound, whereas subsequent album releases of the decade, relied more upon a grittier sound, while returning to their roots - evident in "Euphoria," "X" and even the tribute/cover album, "Yeah!" Def Leppard played around with different tempos and syncopations, creating relative versions of Pop Rock, and it was greeted by mixed reviews and the opinions of doubtful critics. Not much unlike the decades following or prior. One thing never waivered though; the loyalty of the fans. Hopelessly devoted, we saw the pride, the hard work and the passion – our energy mirrored it. When the band suffered misfortune, inevitably, so did we. When they tried something new, we went along for the ride too. Def Leppard preached Rock from the pulpit of Musical Genius, and faithful as ever, we listened to whatever sound was wielded. For it was all good.
If the cynics and haters harbored doubt, the proof, as they say, was in the pudding… and there was pudding everywhere! Three EPs, thirteen studio albums, eleven full-length video releases, four compilation albums, forty-two singles, eighteen concert tours, twice-certified platinum albums, innumerable Billboard Hits and over a whopping one hundred million records sold, the doubt quieted. Belonging to several Rock genres was perhaps unintentional, but quite effective in gaining so many varying fans. No matter the mood, the preference, the creed or the age, if you weren't a fan of Rock music, there was still a high probability that you didn't just find Def Leppard's music familiar, you were humming along, singing word-for-word. Gleefully. Also, thanks to the shortsightedness of the band's Record Label and the ensuing miscommunications with contract proceedings, the band was apt in recording new versions of its past material, which led to more compilations, more exposure, and more media outlets. It was relevant in that the fans weren't ever fickle, we were forever faithful.
Be it the raspy voice and lyrical prowess of Joe Elliot; the arpeggios and skillfulness of Vivian Campbell; the brilliant riffs and melodic gifts of Phil Collen; the booming bass and undeniable range of musical talent harnessed by Rick Savage; the sheer wonder and amazing percussion performed by Rick Allen. Altogether equals perfection. Pure canorous perfection. Not merely sound, an affecting experience.
To sustain such fame and fortitude is no easy task, regardless of the forum. Def Leppard hasn't just "sustained" though. They've flourished. Spectacularly. There was no second coming; they came, they played, they dominated and they endure. What an amazing time too! From studio technology, to synthesized choruses; from live-recorded performances to streaming and digital downloads; from peons to princes.
In 2019, Def Leppard will be inducted into The Rock and Roll Hall of Fame. It seems only fitting that the band who made a song titled, "Rock Of Ages" famous and whose sound has in fact, become timeless and withstood the ages, take its place amongst the most prestigious musicians in history.
Four decades later, the lyrics play like a catchy mantra.
I got something to say
It's better to burn out
Than fade away
We hear you, Joe. We suspect that Def Leppard will not be doing either of these, any time soon.
Sincerely,
Ilsa Ione