This Eminiem vs. MGK beef
I kind of fell out with hip-hop over the past 5 years or so and it wasn't necessarily because of the fact that i live in Thailand for once. I fell out because the new wave rap styles like "mumble rap," in my mind, is just garbage and I would rather listen to nothing than that.
While i was visiting Australia a friend started talking about MGK (Machine Gun Kelly) and how he is beefing with Eminem. I had never heard of MGK and I haven't heard anything from Em since that rather lame anti-Trump freestyle he did.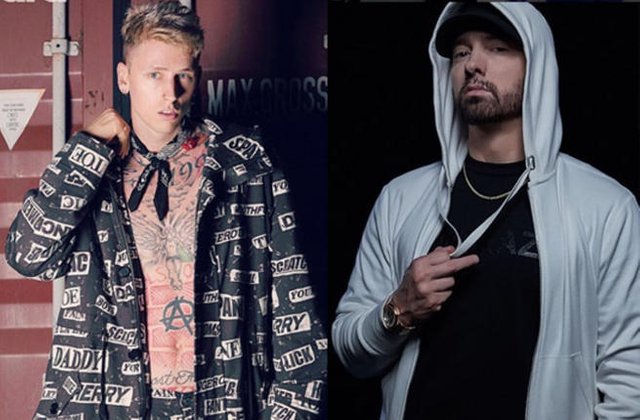 So my friend showed me a video from MGK called "Rap Devil" which is a song that is entirely an Eminem diss. I'll go ahead and put there here because it is pretty tight.
I'm a fan of whatever this is. I don't know what to call it but I call it "good." I don't know the nature of MGK and Eminiem's beef, but i do know that Em struck first and I don't know if he was expecting a response. I can't find a good quality "Free Use" version of the original diss track that Em did but it is called "Not Alike" that was released on his surprise album Kamikaze.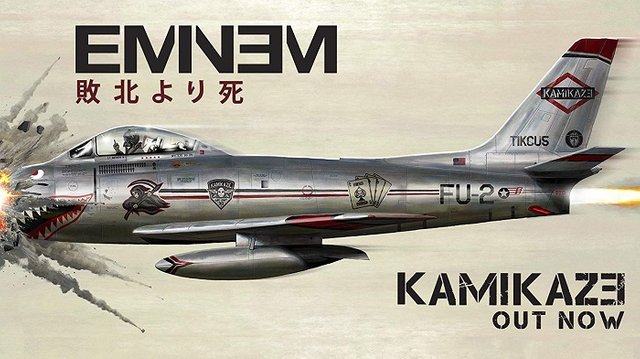 Now here are my observations. MGK's track is impressive, and i have listened to it a long time but I don't think that he, or anyone else is really on Eminem's level. There is a reason why no one beefs with him, the rap community universally agrees that starting a beef with Em is almost certainly going to end badly for you. He simply doesn't lose.
On the other hand, Eminem has made MGK a star by even mentioning him in a song (despite the fact that he doesn't directly name him.) So even if this does result in embarrassment for Machine Gun Kelly, he can cry all the way to the bank because he is BIG NEWS now and prior to that he was relatively unknown.
It honestly wouldn't surprise me at all if this entire situation was intentionally orchestrated behind the scenes by both MGK and Eminem. Em has been a bit relegated to the background as of late and MGK, well "who is he?" Now they are both back in the limelight... I mean, the argument between the two of them was featured on the first page of BBC news online today.
Whether or not it was intentional, no one can argue that this is really good press for both of these guys. Furthermore, since both of them have released great tracks in the diss war, I am really looking forward to it continuing.