I've always had a kind of love/hate relationship with Slipknot. Love the pageantry and costumes and the fact that they bring attention to my favorite type of music. Plus when Slipknot tours they generally give great exposure to "lower tier" bands that are my favorites but normally don't make much money until touring with Slipknot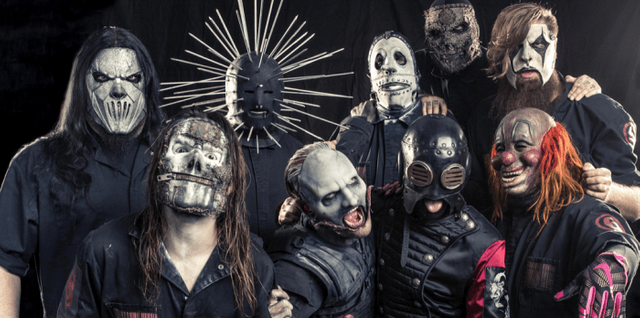 Now, what I DON'T like about Slipknot and this is completely a matter of opinion and it is not my objective to tell you what to think. I don't like that Slipknot albums tend to have 2 or 3 pretty good songs and 1, maybe 2 great songs, and then the rest is kind of shit. Go ahead and disagree with me. It is my opinion and it's the only one I have access to. You know what? If that is the only negative a person can come up with then it is still a pretty great band right? SK has never released a pure shite album just for the sake of making some money unlike other popular metal acts who, to be fair, are probably obligated to do so by the record labels.
Anyway, here is the video that was released at the end of Oct that I am only discovering now. It is called All Out Life and it is fantastic workout music.
I love the musical progression, it is just hard enough without going too over the top. The video is dark and the message inside the lyrics is actually really great too.
"Old does not mean dead" "New does not mean best"