Writing an interesting introduction to the good post for Steemit isn't so easy. Especially, when you want to write about something, which you know will never forget.
Yesterday I had such experience, which left me literally speechless. Ok, not really, I couldn't stop talking about it afterward. But in my mind, I felt like that. Everything started about a few months ago when I heard from a friend, that world famous talented duo of cellists are coming to Slovenia to perform. At first, I didn't know if I will find someone, who can go with me to a concert like that. But I didn't need much time to find two persons, which are close to my heart to join me.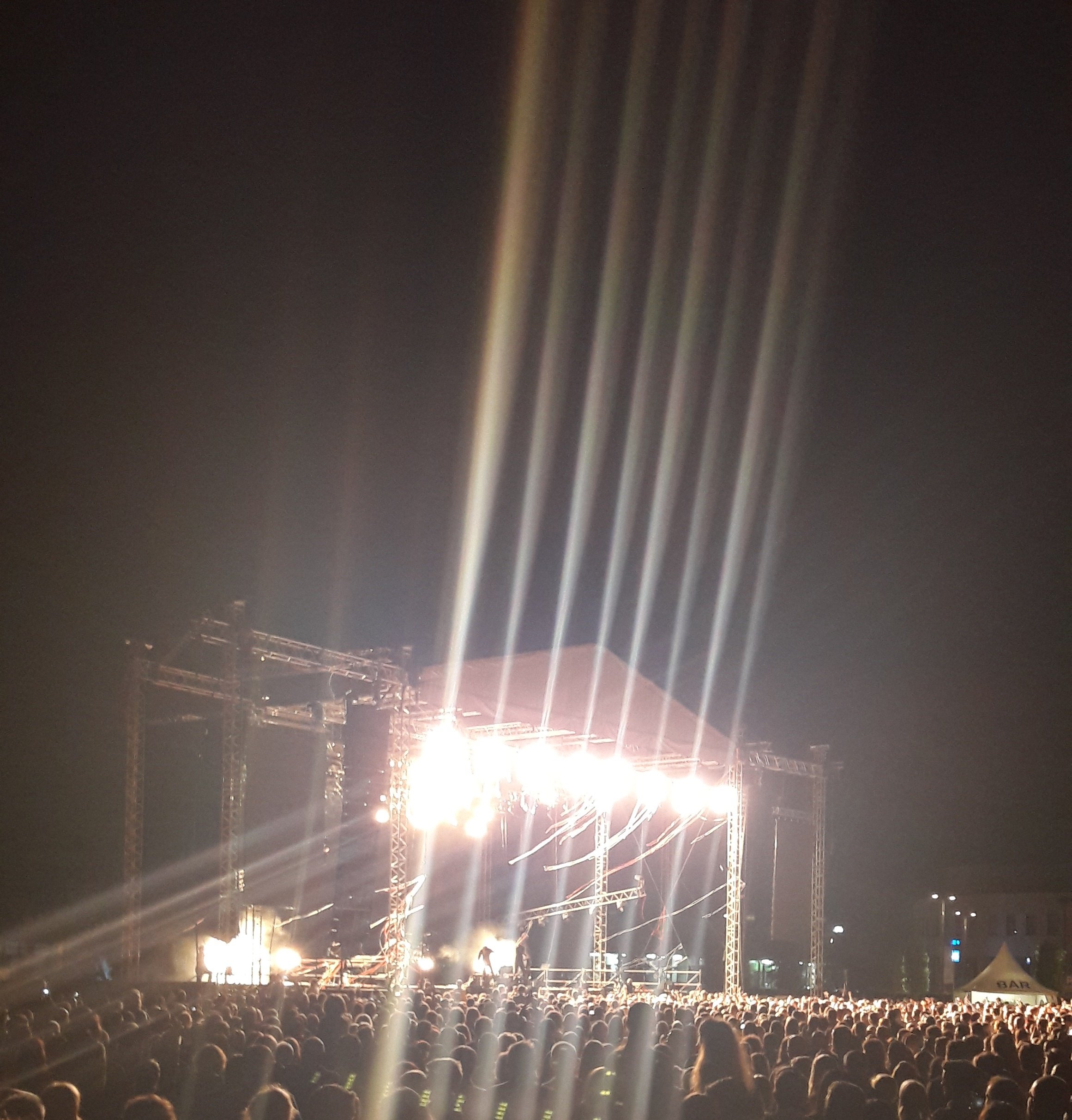 We traveled by car and drove to Slovenian city, named Koper, located near the sea. For this occasion, the organizers of the concert prepared and appropriately equipped the summer arena in the open air at the stadium in Koper. 13.000 people greeted the duo 2Cellos. Classically-educated cellists Luka Sulić and Stjepan Hauser presented their greatest hits, marking their long-standing successful career.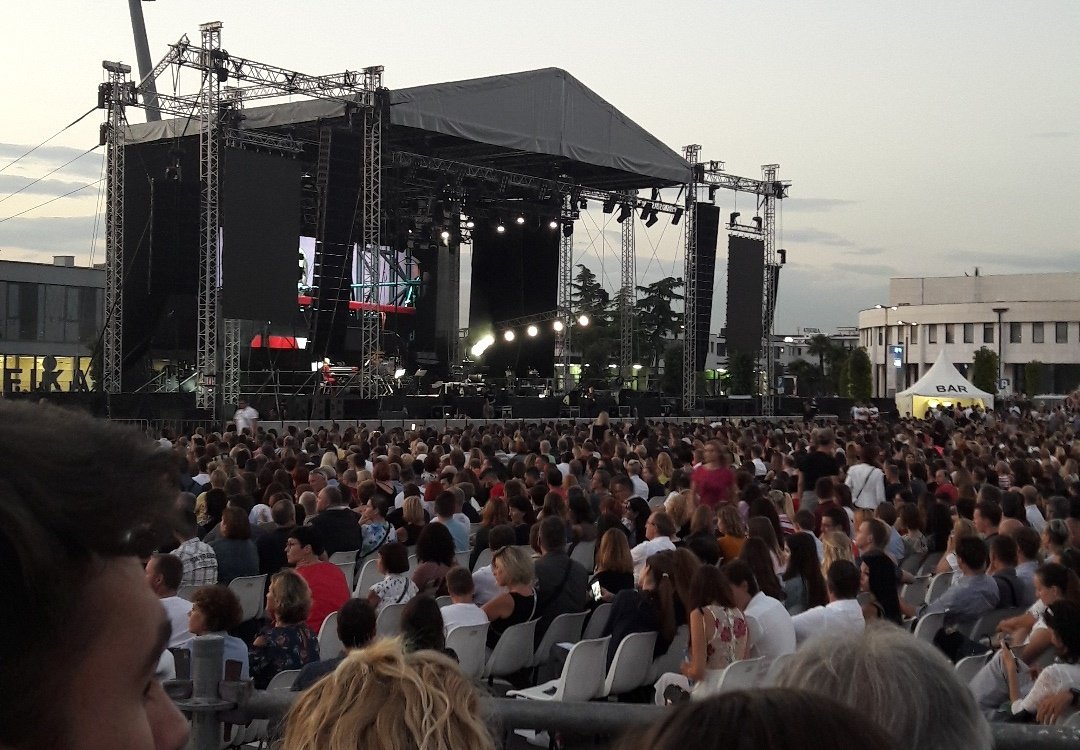 At first, they shared the stage with "Zagreb's soloists", and played more gentle, and romantic songs, from movies like The Godfather, Rain Man, Gladiator, Titanic, etc. But then like always the twist happened. And the soloists were replaced by the amazing Dusan Kranjc. A young drummer creates a unique music troupe with violoncellists, and they didn't need any other instruments for performing rock hits.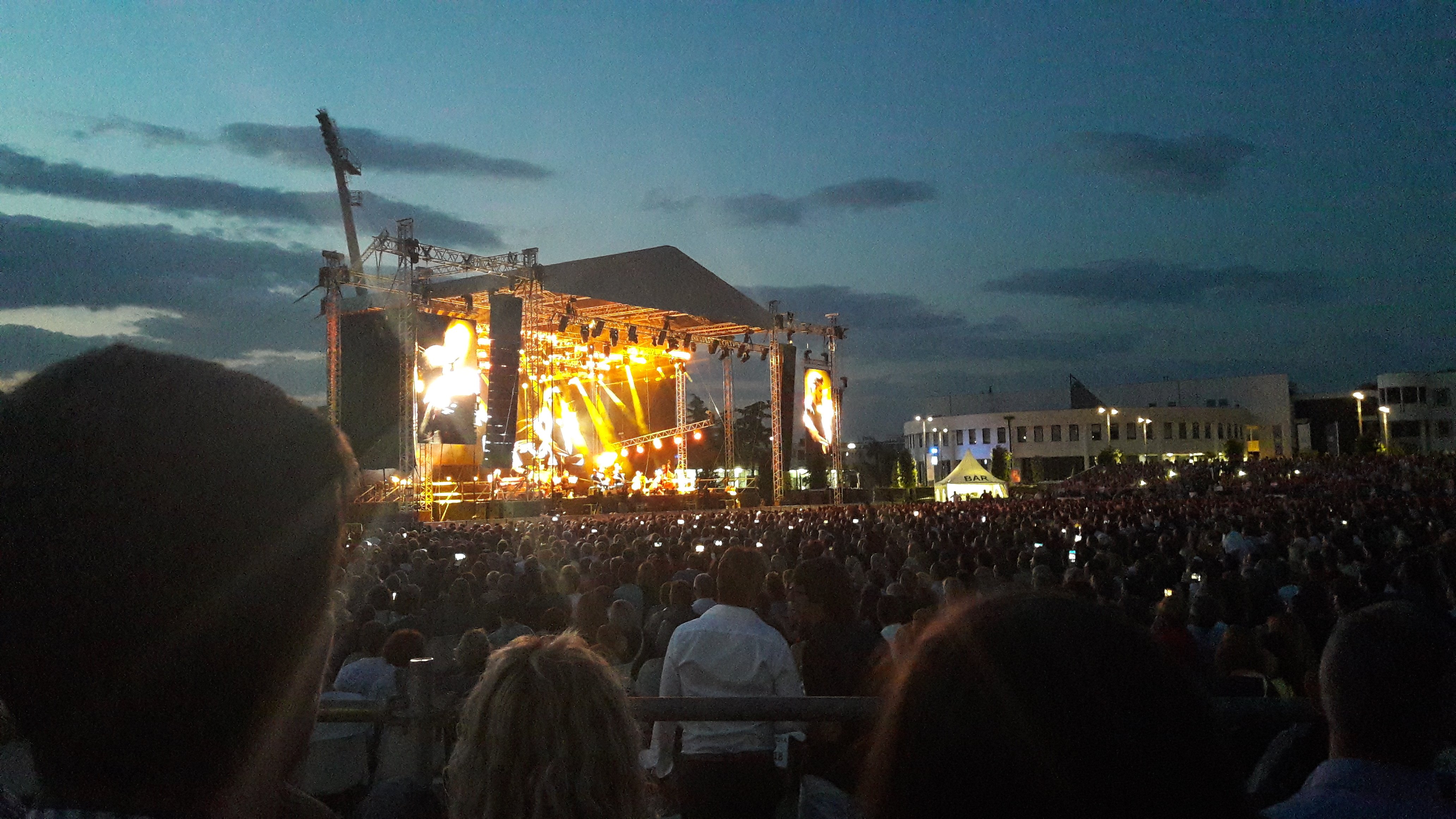 The music of the AC / DC group was four times on the repertoire yesterday, which were followed by songs like "Satisfaction" by The Rolling Stones, "Smells LikeTeen Spirit" by Nirvana, "The Trooper" by Iron Maiden, "With or Without You" by U2, "Welcome to the Jungle" by Guns n 'Roses and more modern "Despacito" by Luis Fonsi, "Wake Me Up" by Avicii, and many others.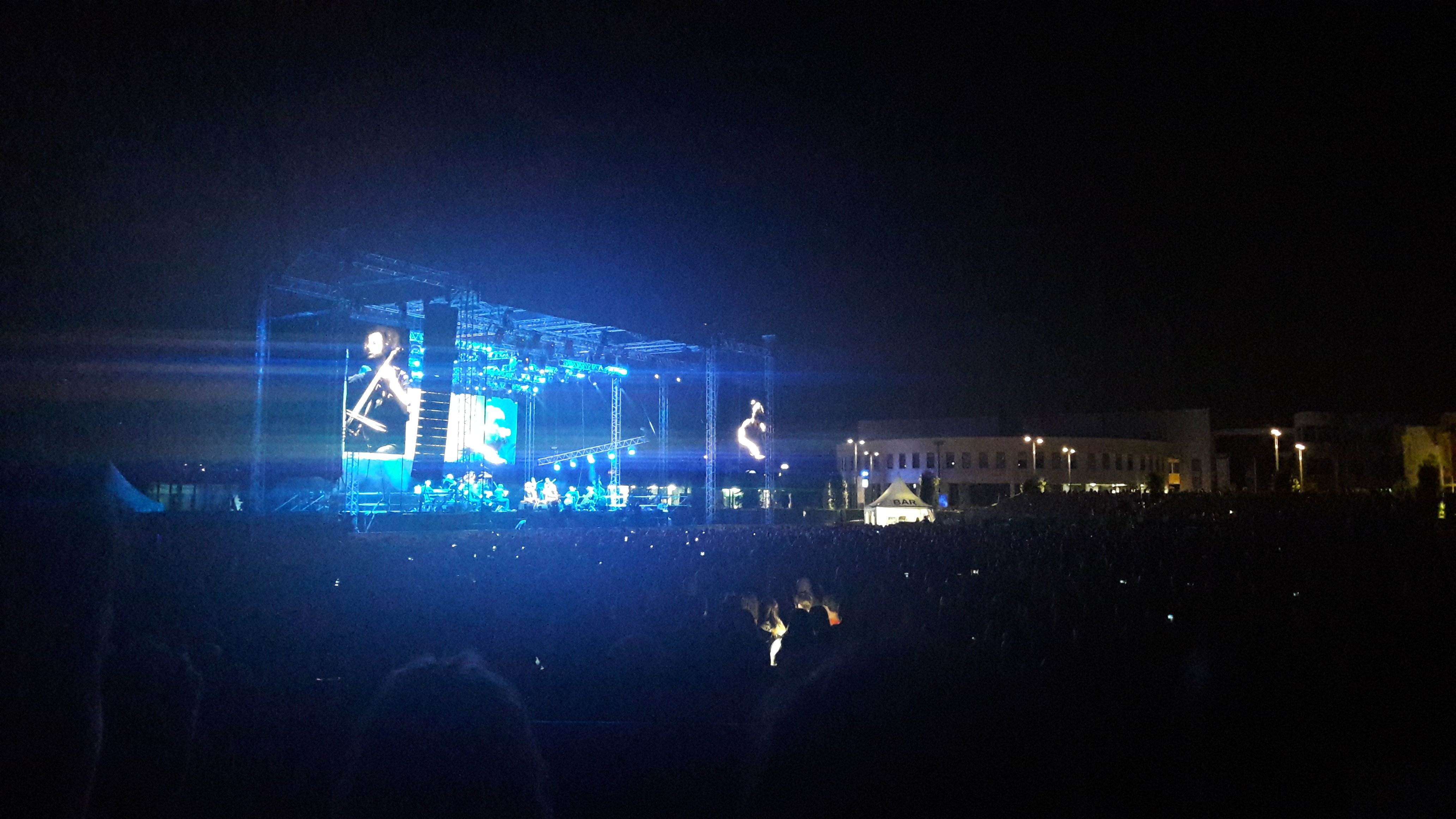 I think that I can easily say that we all enjoy the concert as much as anyone can. During their performance, we forgot about everything else, and we didn't even notice that almost two hours went by. After the concert, we didn't want to say goodbye to the nice troupe, and the cheering crowd, but we didn't have any other option. It was midnight when we really enthusiastic and slowly headed down to the car, in which we the most of the long and late way home talked only about the pleasant evening we had spent.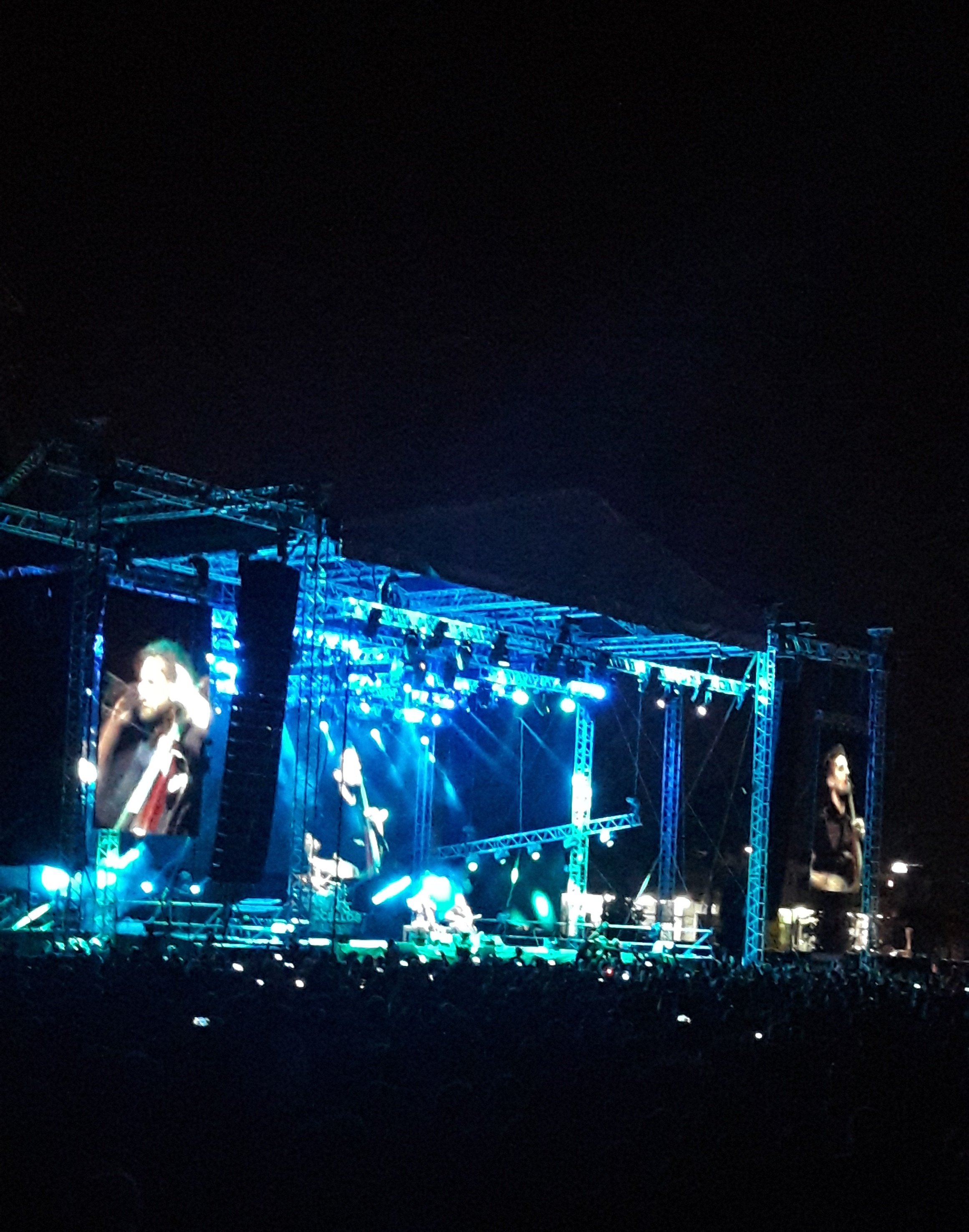 The concerts I visited in my life, I can count on the fingers of one hand, but after this one, I just realized why my family loves to do this so much. There is no comparison hear such talented people live, surrounded by enthusiastic listeners. And I know I will most definitely go on concerts in years to come. Who knows, maybe I will even go to listen to 2Chellos again. If you didn't yet - I highly recommend.
Photos made by me, and my Samsung A5.