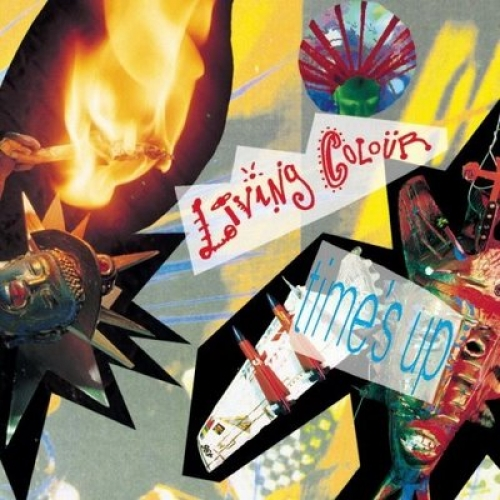 LIVING COLOUR
TIME'S UP
1990-EPIC
Produced By ED STASIUM
Time's Up
History Lesson
Pride
Love Rears Its Ugly Head
New Jack Theme
Someone Like You
Elvis Is Dead
Type
Information Overload
Under Cover Of Darkness
Ology
Fight The Fight
Tag Team Partners
Solace Of You
This Is The Life
Don't let the one hit wonder status of Living Colour fool you...Jimi Hendrix is a one hit wonder, too. After the huge success of their debut album Vivid and it's monster hit "Cult Of Personality", they followed up with Time's Up. It's actually a better album, and the best in the band's catalog. Vernon Reid is maybe the unsung guitar hero of the period, and Corey Glover is a bad ass on the vocals. "Love Rears Its Ugly Head" should have been a hit, and excellent tracks like "Elvis Is Dead", "Type", and "Fight The Fight" make it a solid album.
Living Colour broke up in the mid 90's, but they have come back since. They never matched their first 2 albums, though. This one is well worth having.
This is album #117 in an ongoing series.