Assurance of Grace, Original Composition, Final 2018 Performance at the Youth Cabaret on May 6th
Hello everyone, this has been a very long process. But it seems that my work with this piece has officially ended, so I can move on to other works. Here are the videos:
Behind piano view

For those of you who are not familiar with the long and complicated history of this piece, here is a refresher (titles and all).
First, I wrote a piano composition in honor of Bianca Roberson back in winter. This piece was entitled "In Memorium." Bianca Roberson was a girl who graduated from my High school last year. Over the summer, she was brutally killed in a road rage incident. She was the original inspiration for the piano composition. Here is a link to the Roberson/Rowley Foundation that was established after her death. I eventually changed the title from "In Memorium" to "In Memoriam," after my piano teacher pointed out that my Latin was wrong.
Towards January, I realized that it might be a good piece to play in church, specifically the annual cabaret, so I played it for the director, Bob Morris, and he asked me if I could write a choir version. I hesitantly agreed.
After looking through numerous public domain poems with my father, we took it to Mrs. Kim Russell, my voice teacher, who immediately realized that the words to the Doxology fit perfectly. From then on, I referred to the piece as "Doxology." Eventually, on February 25th, we had the debut performance. In the church bulletin, it was entitled "Praise God," so I started calling it praise god.
After this performance, my voice teacher recommended adding a solo in for Ryan, who sings in the choir. We found a poem for this, by Jeremy Belknap (which is really just taken from Psalm 16:11), and my father and I agreed that we should change the name because it was no longer just a praise to god, but a little bit more elaborate. So, we brainstormed a bunch of titles, and eventually decided on "Assurance of Grace." However, in the program for the cabaret, it was listed as "Psalm 100." But, I stand firm. The title is "Assurance of Grace." Here are the lyrics:
Praise god from whom all blessings flow,
Praise him all creatures here below,
Praise him above ye heavenly hosts,
Praise father, son, and holy ghost.
Thou shalt the paths of life display,
Which to thy grace and presence guide,
Where pleasures dwell without allay,
And blissful joys abide.
Praise god from whom all blessings flow,
Praise him all creatures here below,
Praise him above ye heavenly hosts,
Praise father, son, and holy ghost.
Wouldn't you agree that this is a complicated history for two minutes and 20 seconds of music? Thank you for all of the help provided by the following people in that history: Marcantonio Barone (piano), Andrew Desiderio (Music Theory), Glenn Kinckner (Organ and Assistant Youth Choir Director), Ryan Michael (Soloist), Bob Morris (Youth Choir Director), Lisa Palmer (Feedback giver), Steve Palmer (Poem Hunter), Kim Russell (Voice), and the Westminster Youth Choir.
Thanks for keeping up with this piece, I look forward to sharing what I have in the works!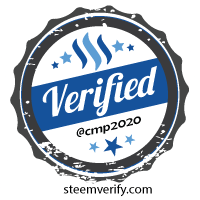 Also remember to check for: My weekly 7 post, As well as my composer birthday posts (Note) In order to encourage meaningful feedback on the platform, I will check comment trails of users who leave superficial comments (ie "Awesome post," or "Upvoted.") and will mute any users who exhibit a pattern of leaving "spammy" comments.