Mazzy Star - So Tonight That I Might See (1993) #Review
Hello friends, after a small absence due to problems with the connection, I bring a very simple, beautiful and angelic disk. An album that I consider a jewel of the 90's, and also a jewel of the alternative, and that makes it very clear, that not everything "alternative" of the time, was only britpop and other moves like grunge. The band that composed this album, is called Mazzy Star, started in 1988 in the city of Santa Monica, California. His music was perfectly considered as dream pop, a sound that really is a good dream, which I consider simple but very clean and quiet, with good melodies. The band has 2 impressive leaders, Hope Sandoval and David Roback, who together have created good sounds and very good lyrics in their compositions. Hope Sandoval, is a sweet girl with a pretty angelic voice, and that stands out quite interpreting melancholy the lyrics, perfect sound in their songs. And as not to name David Roback, which contributes a lot to the band, co-writing the songs as a producer and also his good guitar traits.
---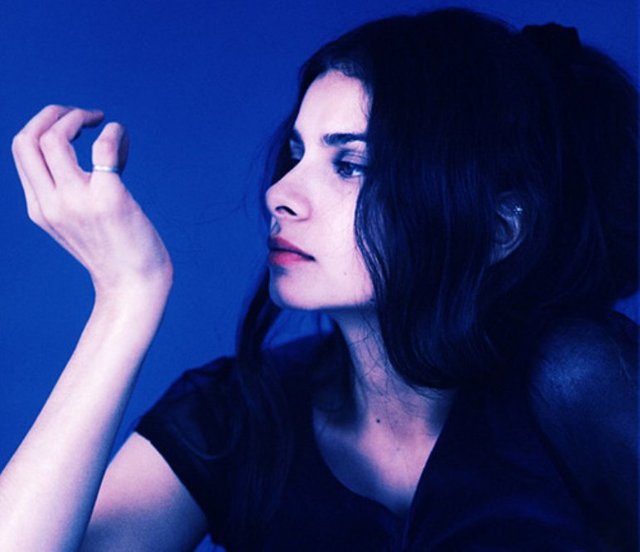 Hope Sandoval
---
This is undoubtedly my favorite Mazzy Star album, that's why I present them to you. It is undoubtedly very complete and typical of the genre "Dream Pop". Which is a bit like some albums of Cocteau Twins, Veltve Underground and other bands of the "undeground scenes" of the alternative, which emerged between the 80's and 90's. Despite being a style that lacks the strength that characterizes hard rock, I consider this music an alternative style, very calm and dark, with elements that give a lot of relaxation.
---
So Tonight That I Might See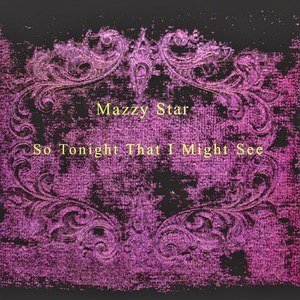 Album Cover
---
| | |
| --- | --- |
| Band: | Mazzy Star |
| Album: | So Tonight That I Might See |
| Year: | 1993 |
| Genre: | Dream Pop |
| Country | Santa Monica, California |
---
The album starts perfectly with the best song of the album: "Fade Into You" , is the most popular of Mazzy Star, for its greatness. A sound that brings many memories to many. It's a perfect song in all senses of life, instrumental, melancholy, nostalgia and the beautiful angelic voice of Hope Sandoval, an epic song from the 90's, and for which I started listening to Mazzy Star. Another great theme follows : "Bells Ring" , for which I consider the band a shoegaze for a while, since it has an electric guitar that creates a layer similar to My Bloody Valentine, I think. It is a very melancholic and harmonic theme, very relaxing and perfectly follows the sequence of the perfect start. The third theme is very Veltve Underground with intoxicating airs, an organ gives us a rather atmospheric sound in "Mary of Silence" , a very ethereal theme, quite good. I recommend the latter to give several reproductions.
---
Fade Into You
---
The fourth theme is a cover, it is called "Five String Serenade" , belongs to Arthur Lee published a year before this album. It is undoubtedly a great acoustic version and with the beautiful voice of Hope is impressive. Another theme with the same characteristics follows, "Blue Light" a homogenous sound melancholy, with slight harmonic sounds and a very relaxing chorus. "She's My Baby" It's a bit of an acoustic theme, where Hope's voice seems to be divided into several dimensions, under a little folk tune.
---
Five String Serenade
---
In "Unreflected" a slightly more cheerful voice is heard, along with an acoustic guitar that combines perfectly with the tambourine, for a very ambient and relaxing sound. With some stronger riffs, but keeping the dark and ethereal features is "Wasted" , a slightly more rocky theme in some passages, with distortions, but where the voice gives the same look to the others songs. "Into Dust" It is without a doubt another one of my big favorites, it is a great song without a doubt, so relaxed in its 5 minutes. And finally the song that names this album, "So Tonight That I Might See" closes beautifully with 7 impressive minutes, where the sound is quite peculiar, the riffs delight us a medieval melody, that Hope whispers.
---
Into Dust
---
I think that this work can be considered the best and most complete of Mazzy Star and by which more will be remembered, and as not with that initial song, which is simply impressive, and for which many know them. They achieved without a doubt, maintain the level of that beginning throughout their songs, with a sound from the "Dream Pop", a very clean instruments, with angelic and passionate voices, and very quiet and good passages.
---
If you want to listen to the whole album, you can do it in the next link, from youtube! Thanks for your time,
Regards!

(Full Album)

---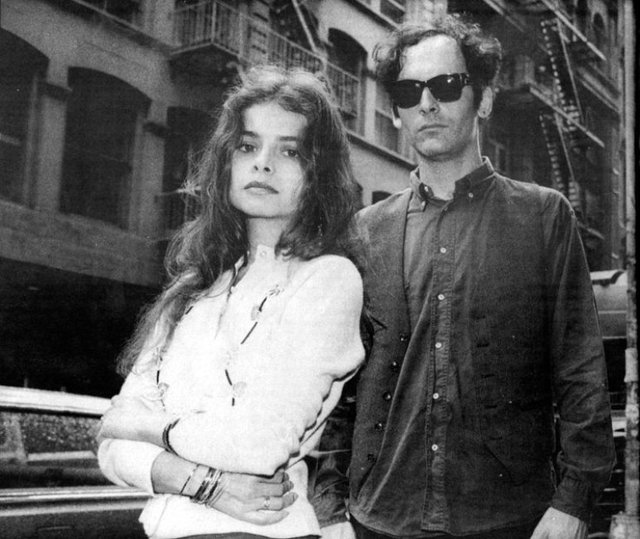 Source
---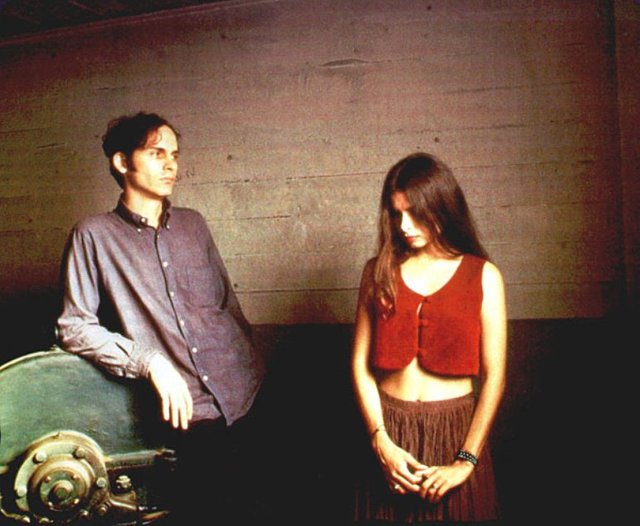 Source
---