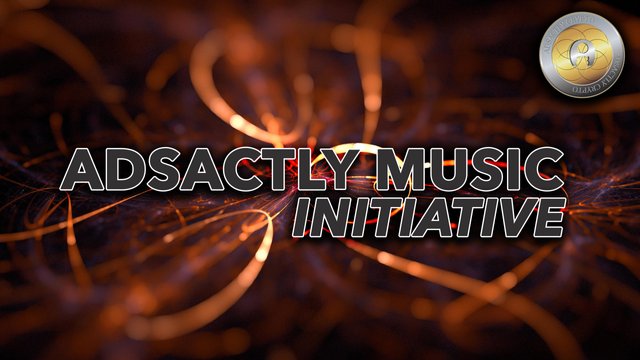 ADSactly Music Initiative #06
Hello you amazing Steemians and musos, another week has gone past in the blink of an eye, can't believe it's is almost weekend again already. We had some nice entries on last week's post, and the markets are correcting ever so slightly, which we hope will in turn incentivize everyone to create more amazing content for this platform, especially our fellow musicians and music creators.
Introduction
We got together and decided we wanted to do something in the music space, as there are so many budding, talented musicians on the Steemit platform. We noticed that, although there were a lot of people posting, it felt like some of the contributors could use a little helping hand. I mean, who wouldn't want a little helping hand, right?
So where could WE add value? We could use our own in-house production people to help develop music for fellow Steemians looking for that little extra audio assistance.
We'll be running an initiative whereby Steemians can post their links below, and if the criteria are met (please read the criteria), we'll dig in with them and help mix their track, or add some instruments that they feel are missing from their song, or some little production techniques. If there isn't actually a post that our producer can work with, we might even just decide to give one of the entrants a bit of upvote love.
As time goes by and we put together enough collaborated content, we will then upload this content to digital stores (iTunes, Spotify, Deezer, etc.) and release a compilation album.
The other avenue where we would like to add value is to sync the music to commercials to try and develop some additional passive income for the artists.
Where will this go?
....Only time will tell!
Now that we've actually done one round of this initiative, I think it can give you guys and gals a better idea of what we're trying to achieve here.

How does it work?
Comment below with your Steemit post, DSound link or Soundcloud link (or another platform that you would prefer to use). Must be within 7 days of this post.
Upvote this post
Join the ADSactly Discord Community
Please try make sure you have independent audio files that we could actually work with in production
@ADSactly picks a winner (Please check back in the comments for this)
The winner receives a consultation over discord to discuss the direction moving forward on the track.
Our in-house producer does the work, sends it back to the winner, and they upload it to DSound with a guaranteed upvote from @ADSactly
We'll report back with the results in the following post so you, our followers, can keep track.
Disclaimer: Sometimes it might the case that out of all the entries, there isn't a post that can be worked with effectively; whether its due to a winner not getting back to us, or there being insufficient or inferior audio separates to work with. In this case we'll pick a song or track to show some love to.

About the Producer
Our guy behind the wheel is @heypapalegend, a music producer with a PDM in jazz studies and a BMusHons with distinction. He has performed in a variety of music acts in genres such as punk rock, reggae, dancehall, hip hop, electro, pop, jazz, and more. @heypapalegend is co-owner of internationally award-winning HeyPapaLegend Studios (heypapalegend.com) which have facilities in Cape Town and Johannesburg and has been in operation for roughly 10 years. Trust us, you're in good hands.
Check out our company website here
As well as some of the work we have done here

Our Previous Winner
We've decided that we would like to give some upvote love to @d-vine
The song is a collaboration between @d-vine and @jeffleinwand with @edprivat doing some rather sexy vocals on it. They decided to put their amazing musical skills together on this track, which they entered in the ChordChallenge hosted by @antminer, and won first place. It's a really great song and we commend all three of you for creating something awesome together all because of the Steemit. Please go check out each of there pages and show some support forall musician in the Steem blockchain.

Special thanks goes to all the other folks who submitted their music, @jazzresin submitted a rather interesting and experimental track, which as far as we understand, he created using different IOS music apps. Which just goes to show anyone one can create music and are not really limited to having all the gear. Another entry we thought deserved a mention was the @d-vine deep in the house song, very smooth and kinda old school. Thanks to those who dropped us a link to your music track in our discord we did check them out.

Now what are you waiting for? Go and get that music post and link them in the comments...Don't forget to check up in the "How It Works" section to make sure you submit within the parameters. Lets have some fun with music!
The ADSactly Music Initiative is by led by Ross Dabone
The views and opinions expressed in this article are those of the author and do not
necessarily reflect the official policy or position of ADSactly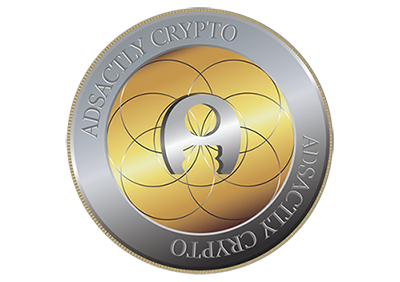 ---
Vote @adsactly-witness for Steem witness!

Witness proposal is here:

Go To Steem Witness Page

In the bottom of the page type: adsactly-witness and press vote.

Thank You