This guide will walk you through downloading and setting up Mumble.

Step 1: Download Mumble
Windows/Mac/Linux: Download here
Android: Plumble is an Android client for Mumble: Download on Google Play
If you are on Windows/Mac/Linux, you can watch this video (from 30 seconds in) on how to install.
[Video created by youtube user: OhKee12]
Step 2: Enter server information
To join the BeyondBitcoin Hangout, you need the following information:
Click Add new and enter this:
Label: BeyondBitcoin.com
Address: 149.210.187.155
Port: 64738
Username: Enter a username
Password: w0rldCh@NG3rsUN!t3

Step 3: Setup Push-to-Talk
If you did not setup Push-To-Talk during first startup, please do so here:
In Mumble go to Configure > Settings > Audio Input > Set Transmit to Push to Talk.
Then go to Shortcut > Set up Push-to-Talk to a key (if you have not already).
It is a good idea to use a key, you do not normally use a lot. Do not use CTRL or SHIFT for example.
Audio Input: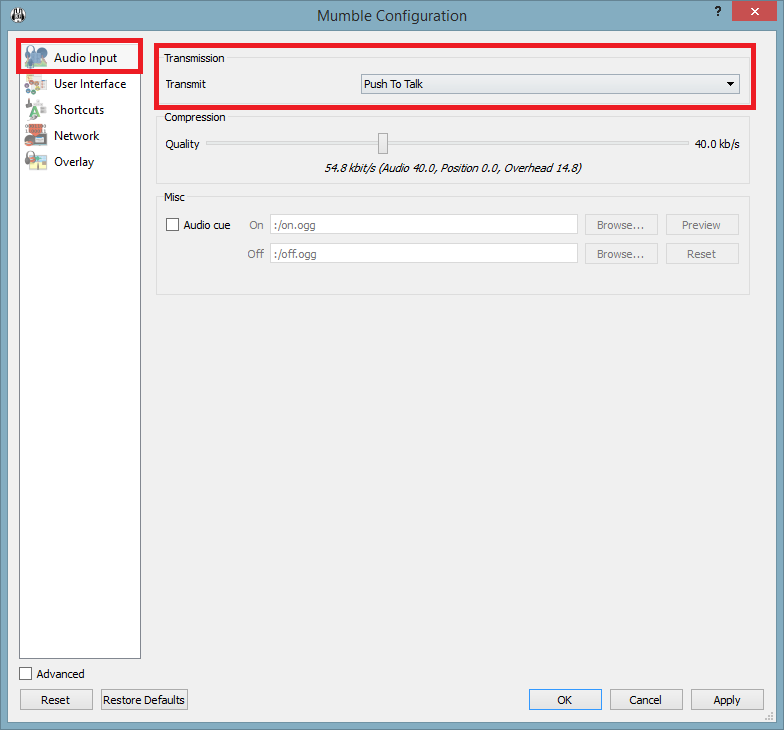 Shortcuts: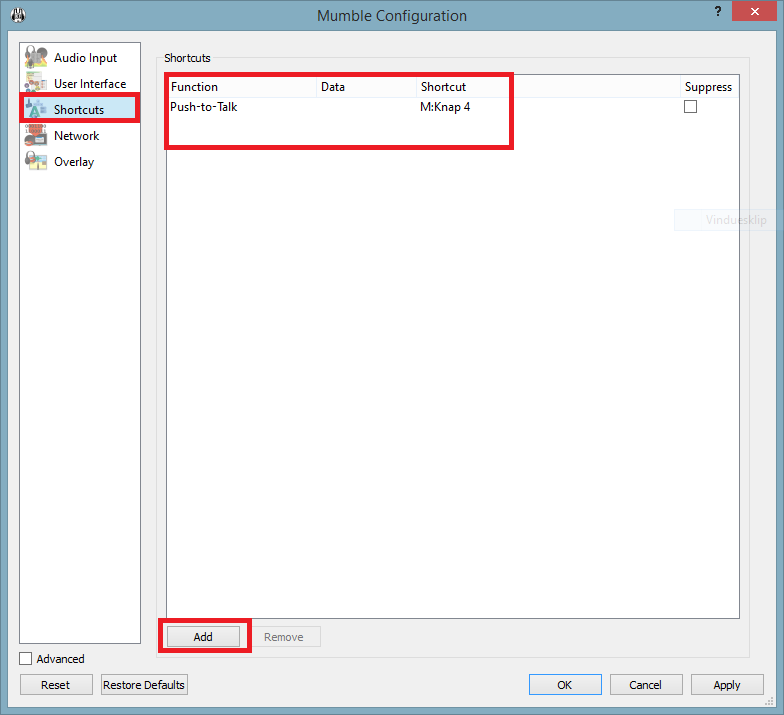 Step 4: Notification MUTE Guide (Optional)
If you want to mute the chat notifications from Mumble do this:
Go to Configure > Settings > Check on Advanced > Go to Messages > Turn off Soundfile for the notifications you wish to mute.
You may wish to turn off sound for Text Message, if the chat distracts you while talking/hearing others talk.
Messages: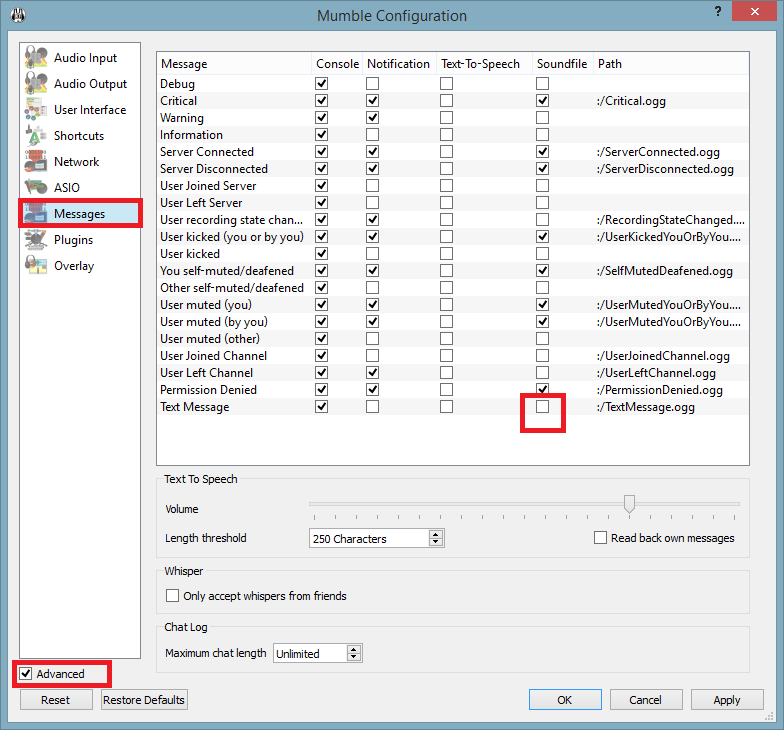 Step 5: Turn on/off Text-to-Speech (Optional)
To turn on or off Text-to-Speech simply click Configure and click Text-to-Speech in the drop-down menu.
Text-to-Speech: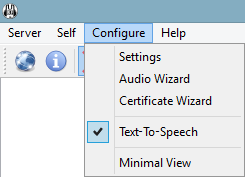 And there you go. You are setup for Mumble Hangouts.
Thanks for reading. If you like this guide, consider upvoting and resteeming for others to see. Tell me in the comments, if you have ideas for improvement.
See you in the comments!