Steem Witness Forum Tomorrow Immediately Following the Tron Meeting on MSPWaves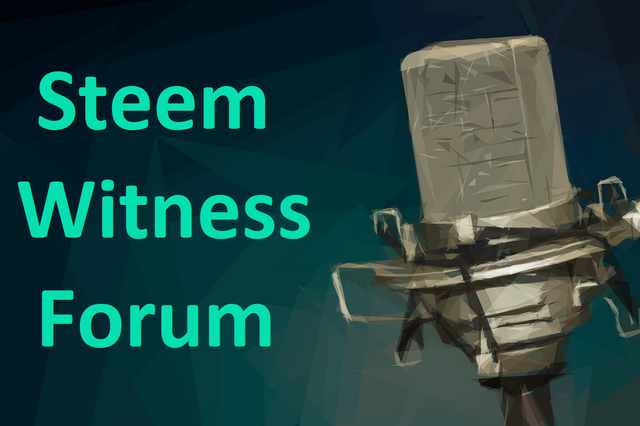 So many should have seen the post on Medium and tweets. Justinsun/Tron have purchased Steemit. They are hosting a forum at 9am Pacific time tomorrow. It's not clear how long that will run.
MSPWaves will be hosting a forum immediately following the Tron thing. You can find us at minnowpond.org. We'll be on air. This is short notice, so it's not entirely decided, but I'm leaning towards giving witnesses some airtime and then moving toward a ramble style anything goes discussion. I'll play that by ear depending on how the Tron thing goes.
Logistics Best Guess
The Dlive thing happens at 9 am Pacific at dlive.tv/justinsun.
I suspect, but don't know that it'll go for 2 hours. I imagine we'll start our forum at 11am Pacific, aka 2pm Eastern aka 7pm UTC. But in reality it'll start immediately following the conclusion of the Justinsun broadcast.
Announcements
https://medium.com/@TronFoundation/steemit-joining-tron-ecosystem-6ad66584d0b
https://twitter.com/realNedScott/status/1228364811622322178https://twitter.com/justinsuntron/status/1228350993420578817
My Initial Thoughts
Steemit is a private company and can be bought and sold at Ned's (and the boards) discretion. Steem is a public decentralized blockchain. If Tron wants to make a tronit after poaching steemit that's fine.
As announced it's a token swap for steemians to get some tron thing. I think it should be airdrop to steem users and either a tokenswap or airdrop for tron users.
As it's said now it appears to be a goal to swap out steem for a tron token, which rubs me as hostile where as an airdrop seems voluntary. We'll see how this develops.
Either way. Witnesses, apps, and others can continue running steem nodes if they don't voluntarily choose to follow Ned's sale to Tron.