I'm so excited to be invited as a guest on @d-vine's show Spotlight On The Artist along with some of my favorite musicians on Open Mic.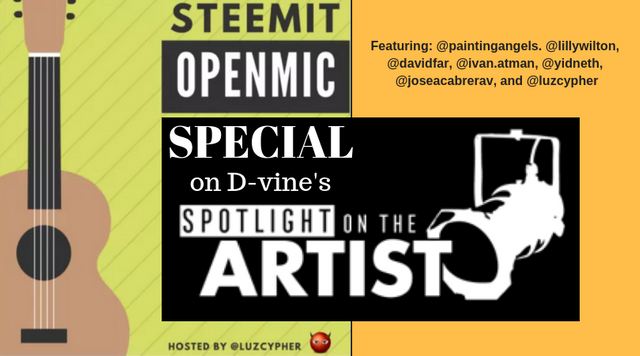 You can read her original post at Tune In Tomorrow To The Spotlight On The Artist A Steemit Open Mic Special --- by @d-vine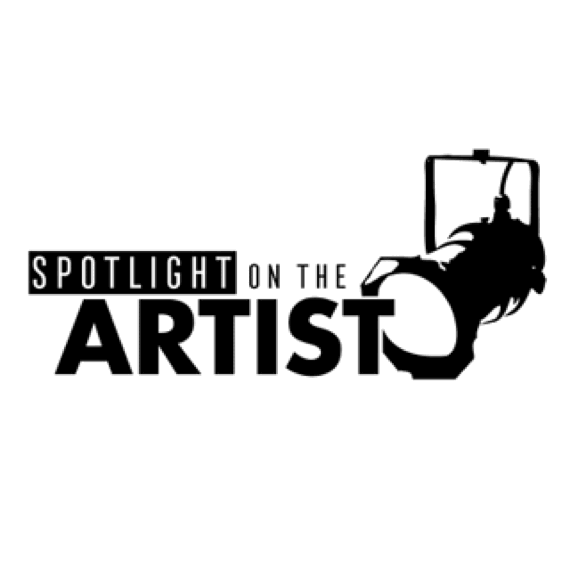 SPOTLIGHT ON THE ARTIST - Episode 5, 7th of September 2018 - OPEN MIC SPECIAL
LINE-UP
1.Serena Matthews aka @paintingangels with "Staircase"
2.Lilly Wilton aka @lillywilton & Davood Faramarzi aka @davidfar with "The Chain"
3.Ivan Atman aka @ivan.atman with "Lo No Mo"
4.Priscilla Hernandez aka @yidneth performing her entry "THE QUEEN OF HER REALM" to the Steemit Open Mic Week 101 LIVE
5.Jose Cabrera aka @joseacabrerav performing LIVE for us on his birthday <3
6.Luzcypher aka @luzcypher host of the Open Mic Challenge
Showtime is…
CEST 08:00 PM - 10:00 PM
UTC 06:00 PM to 8:00 PM
EDT 02:00 PM - 04:00 PM
EST 01:00 PM - 03:00 PM
PDT 11:00 AM - 01:00 PM
PST 10:00 AM - 12:00 PM
http://www.thetimezoneconverter.com/
Come join in on the fun.

Or Log In To The Peace Abundance Liberty Network On Discord So You Can Chat With The Guests While You Listen To The Show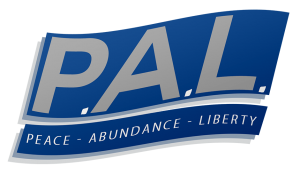 Special thanks to @d-vine, @onemedia & @darrenclaxton.