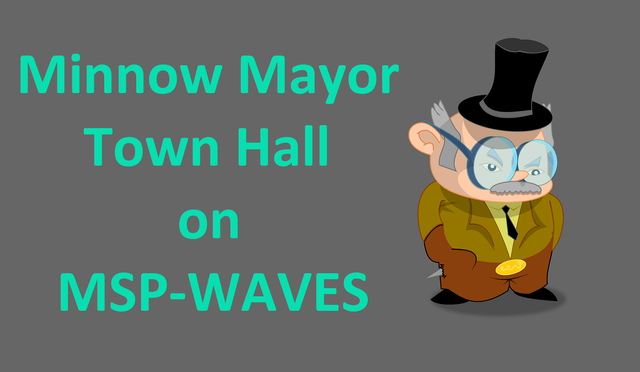 Hey party people! We got us a Minnow Mayor Town Hall to attend this evening. That's right every Sunday night from 9 till roughly midnight (EST) I host a call in show. Everyone is welcome to attend (assuming you haven't been banned from the Peace, Abundance, and Liberty Network). You can talk about anything you want, promote anything you want, ask anything you want, and perform anything you want.
I've been here two years building an audience and the largest Discord community in the ecosystem. I take this night and let you be the focus and try to highlight the stuff you think is important.
Do you have an opinion on something you think people hsould hear?
You have a post that you feel is really noteworthy?
Are you brand new and looking to make an introduction on the platform?
Well, the Minnow Mayor Town Hall is designed for you.
Logistics
Show starts in about 45 min. We host in The Peace, Abundance, and Liberty Network Discord Channel. You can also listen live on mspwaves.com/listen.
If you're coming on the show please check your audio in the waiting room. Make sure you have a mic and headset. The big thing is making sure that the sounds of the show don't leave your speaker and cause feedback into your mic.
Should be a good show and I'm looking forward to you joining me!
PS I often resteem posts that people are talking about while on air.
Oh.. and 25 SBD for dice bitches!!!
That's right. Everyone's favorite loaded dice game. If I win once we play again. If I win twice we'll send it to a charity.