Greetings my steemy steemers, it is I, Ron Ozuk. Again. My Friend Chris Blewitt @blewitt says I need to add "INTRODUCEYOURSELF" when introducing myself so here ya go. For those of you who saw my first attempt my apologies. Although I did add some new pictures. On with the show....
I'm an actor, improviser, Jedi Knight and now, Freelance Journalist living in Los Angeles. My goal is to write stories about the new arts. COMIC BOOKS, MOVIES, MUSIC, TV and SOUP. I enjoy science fiction and horror mostly and learned from the masters like, ELVIRA, JOE BOB BRIGGS, SVENGOOLIE. I grew up on SCOOBY DOO and the PARTRIDGE FAMILY. I would sneak out my brothers Richard Pryor albums, stay up all night watching Hammer horror films. I would see JAWS at the age of six and HALLOWEEN at age nine. I was reading Tales from the Crypt and Savage Sword of Conan at age eleven. I was listening to Black Sabbath and Iron Maiden at age twelve.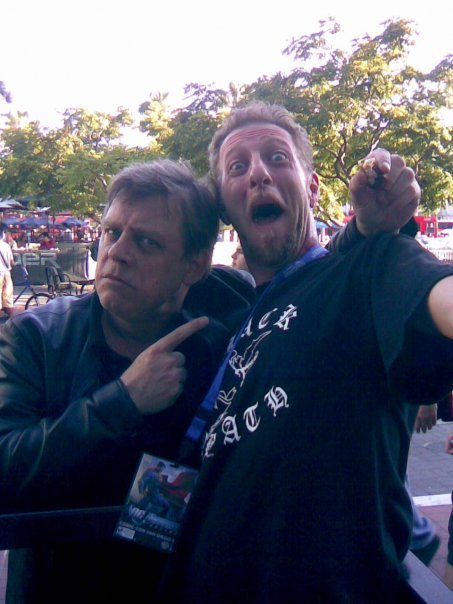 Music and movies play a big part in my life. First there is music, its the honey of life. Music is the best thing human beings do together. I like any and all music that has a good melody but especially Rock and Roll. I like it all from Elvis and Little Richard to Alice in chains and the Killers. I could listen to the score of Superman The Movie and then listen to Metallica. I group up in a household where everyone had their own musical taste. My father listened to classical and big band music, loved musicals. My mother listened to Motown, soul and top forty. My oldest sister Ronda listened to Blondie the clash and The Cars. My other sister Roxy listened to Fleetwood Mac, Crosby Stills and Nash, Bob Dylan. My brother Rich listened to Queen, Kiss, Elton John, Journey. I was always surrounded by music, even at Christmas time the Xmas music would float through the house with the smell of cinnamon and pine.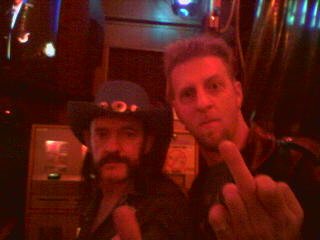 Movies to me are modern magic. Its like observing other peoples dreams. Wandering through other peoples lives. I had always loved movies when I was a kid. When Star Wars came out I was seven years old. My whole family went to see it including my Grandmother. It was an event. I remember walking out of the movie in a daze. A daze that coalesced into an uncontrollable frenzy of excitement. Thoughts and questions I had never considered before had now whipped about my brain like a roll of quarters in the dryer. My whole world for the next five years would be Star Wars. It was life changing. I thought, what do you have to do to be able to tell stories like Star Wars. Become an actor? A writer? A director? Well I chose acting. All because of Star Wars.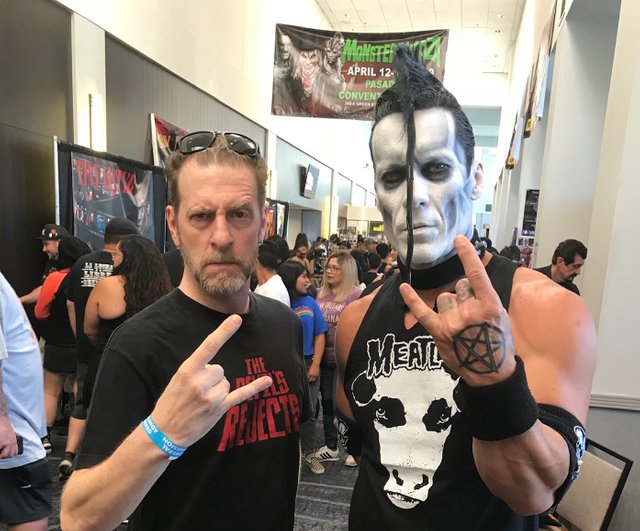 I grew up fast and always fed my hunger for pulp fiction and cutting edge art . At twelve I was going to the Rocky Horror Picture Show and John Waters movies. I remember seeing Blade Runner for the first time it really blew my mind. I've been going to San Diego Comic Con since 2003 and I can usually can be found at WONDERCON and MONSTERPOOLUZA. I tend to lean to art that's darker and more provocative I just dont want to see art I want to experience it. I dont just want to read a book, I want to feel it. I dont just want to watch a movie, I want to live it. I have played a lot of roles in my life but I like the part I'm playing now. I'm casting myself in the movie of my life and I'm inviting you all along for the ride. I look foreword to meeting you all and reading your stories.