Okja (film) : One of the best films of 2017 - I got choked up at one point
Warning: This is a long one... because I really enjoyed the film
I'm not at all shy about admitting that I am a big fan of Korean cinema, but this one is a Korean movie in disguise as it largely features some pretty big names from Hollywood films. However, the story is directed and co-written by Bong Joon-ho (director of "Memories of Murder" - one of my favorite films of all time) and most of it is in Korean... so I guess it is a Korean movie.
The fact that it appears to be a run-of-the-mill Hollywood CGI-fest is likely the reason that I never saw this movie until today. You might be in the same situation and if that is the case I suggest you sit down for the 2 hour run-time of this gem.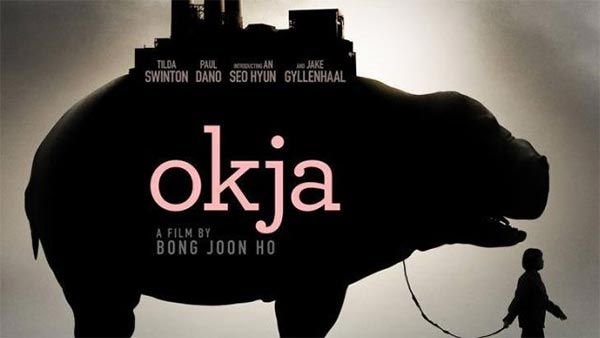 source
The film begins with the CEO of Mirando corporation announcing a contest of sorts involving a "super-pig" that will be distributed all around the world and ten years later judged to determine a winner. It's a bizarre start to the film and because i find Tilda Swinton (who plays Lucy Mirando) just.. kinda... disturbing, I nearly turned the film off.
However, after that brief intro we immediately switch to the "meat and potatoes" of the film, which is to focus on a young Korean girl, living in the jungle with her super-pig' named Okja.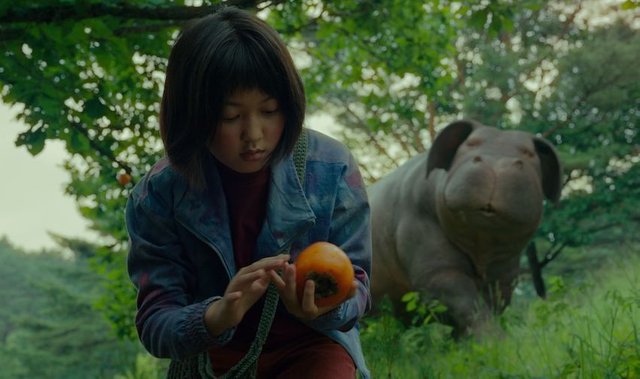 source
Despite Okja's massive size, she (i think it was female) is an incredibly docile creature. Okja and the young girl (named Mija and is brilliantly played by the wonderfully talented Ahn Seo-hyun) seem to share a very special bond. Okja is more than capable of crushing those that would do her harm, but because of her gentle upbringing by Miju, the creature doesn't seem to be at all prone to violence.
Later the company that technically owns Okja turns up to claim it and of course this is very upsetting to Miju, who has to go on a quest to rescue her giant pet friend. She inadvertently runs into a group of animal rights activists and this is where some surprisingly big Hollywood names become part of the cast.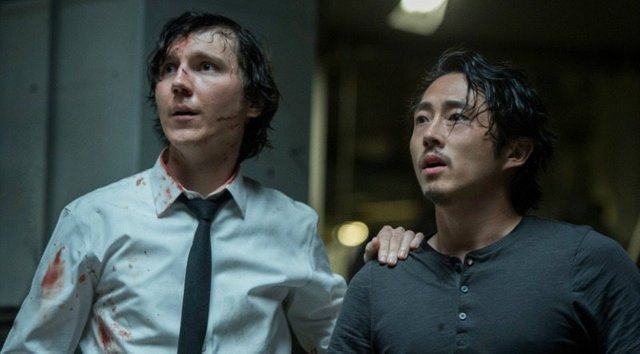 source
I would imagine that it is difficult for Steven Yeun to get work in films since every time anyone looks at him the only thing we think about is that there has to be some zombies nearby. But seeing as how he actually can speak Korean (kinda- i've been told he isn't very good at it) he is an obvious choice for the role.
The main reason why this film is so special in my mind is probably because I have a real soft spot in my heart for animals and this movie has a not-so-hidden message about the pretty terrible things that happen in the livestock industry. It kind of made me rethink my choices because I am not a vegetarian and am unlikely to become one... Some of the scenes in the film, and i know it is fiction, are pretty heart-breaking.
The action comes steadily, but that isn't to suggest that it is purely an action film, because it isn't. Also, since it is in fact a Korean film, the usual Hollywood predictability is never guaranteed, and that had me very worried at certain parts of the film since Korean films are known for sometimes having absolutely gruesome twists. The only bad acting in the entire thing was shockingly at the hands of Jake Gyllenhaal... although it may not have been his fault - the character he plays is simply annoying - as is the voice Jake chose to use with it.
Okja cost $50 million to make and i was surprised to learn that it made almost no money back. It wasn't even in theaters in most of the world and I don't understand why that is. It only managed to make 2.1 million back in Korea and it was only in the U.K. for 2 days and had an extremely limited release in the USA. Perhaps it was meant to be a mostly Netflix thing from the start - I dunno.
Anyway, this is one of the best films I have seen so far this year (and yes, i know it was released in 2017) and I highly recommend it but you need to know that most of the movie is in Korean, so you are going to have to read a lot of it.
On a scale of "Urgh!" to "Wowsers!" I give Okja the overall score of.....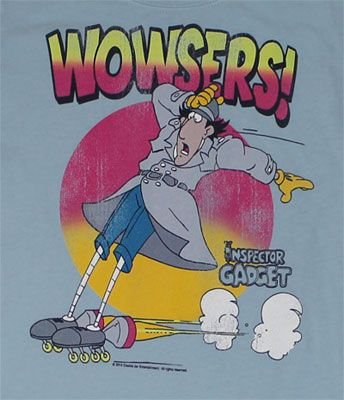 source