Two Road Movies: Kodachrome and Pork Pie (Video Reviews)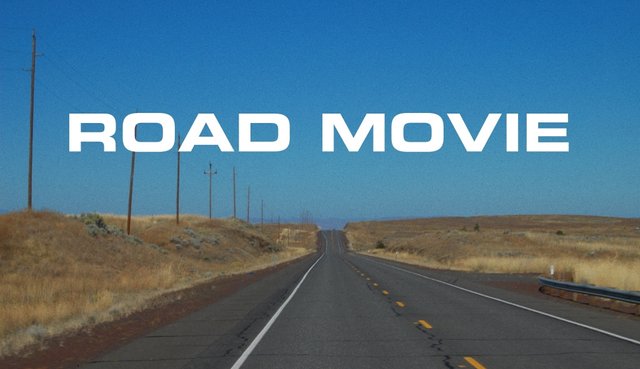 There are two basic ways to begin the story of a journey. One method is to introduce the characters at the beginning and then watch them work. This focuses all attention on the story, which had better be good. The second option is to start with a thread and let the characters emerge, along with other elements, as the story develops. Whether it develops organically or is served in vignettes or flashbacks, this approach often leaves more stones unturned, which can be either stimulating or frustrating.
This is a joint review of two movies I recently watched on video, each one beginning in a different way. In the first few minutes of Kodachrome, we meet all of the characters and we are told the rationale for the road trip. The main character, a struggling music agent, is reunited with his father for the first time in 10 years. Soon, it becomes clear why they have stayed apart from one another: they are both jerks with a lot of personal baggage.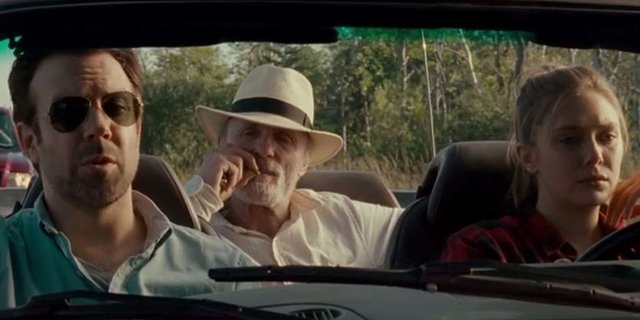 The son is informed that his father is dying and learns of the old man's last request: that his son accompany him on a road trip to a small town in Kansas which has the world's last photo lab for developing Kodachrome film (for those of you who came of age in the digital era, Kodachrome slides were a favorite medium for professional photographers). The father recently found four undeveloped rolls of Kodachrome and has only a week before the lab shuts down forever. And oh, by the way, the father's nurse/personal assistant is an attractive young woman and she's along for the ride with the single son as well. What a setup.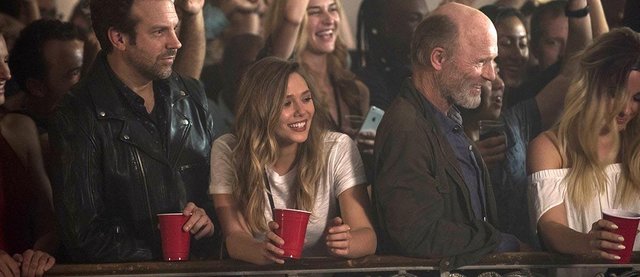 Kodachrome serves up those elements right away. From the beginning, it's clear exactly where this movie is going, straight in the same direction as so many other family melodramas. This is a story of self-discovery, redemption, and coming together again for a father and son who have a lot of issues to argue about. There are three time pressures: the last photo lab's imminent closure, the father's impending death, and the son's job being put in jeopardy if he doesn't deliver on a promise for his boss. It's a race against time and the walls built by pain, loss, and two egos: will the son forgive the father and break down these walls before the clock runs out? Despite the fact that it relies heavily on sour one-liners (Dad: "Let me tell you something; happiness is BS…" Son: "So you know you're a miserable a-hole?"). Thankfully, the dad is played by Ed Harris, who makes the biggest jerk somewhat likeable (Jason Sudeikis and Elizabeth Olsen round out the main credits).
Launching from a different spot is Pork Pie, a Mini Cooper ad/movie from New Zealand which is something of a re-imagined take on 1981's Goodbye Pork Pie. It's also about self-discovery, but with more comic relief and less clarity in terms of the characters' personal journeys. In fact, if you like slapstick fun, it's a rip-roaring barrel of laughs with sober stretches between gags. (Even amateur movie or book reviewers secretly yearn to use the words "rip-roaring barrel of laughs" at least once in a lifetime, so now I can cross that off my bucket list.)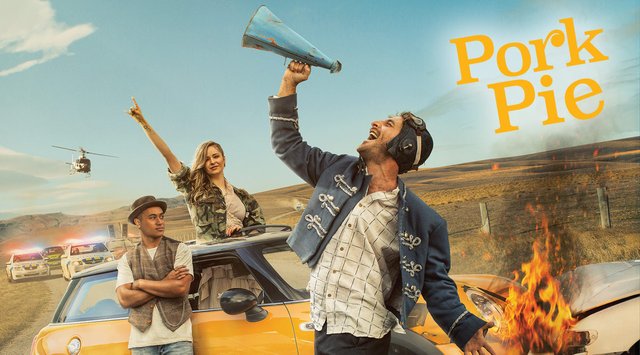 Pork Pie begins with a dude (played by Dean O'Gorman) who is seriously down on his luck, sleeping on a friend's sofa after ditching his own wedding. How can he possibly win back his true love unless he takes a spontaneous, epic road trip from one end of New Zealand to another? There's a certain kind of logic to such a trip. Along the way, he meets some strangers (James Rolleston and Ashleigh Cummings), collecting their help, interweaving his journey with theirs, and attracting the attention of every cop in the country. As with Kodachrome, there's a threesome of main players on the road here, and within that unstable number, there is a female character with the potential to pair up with one of the men.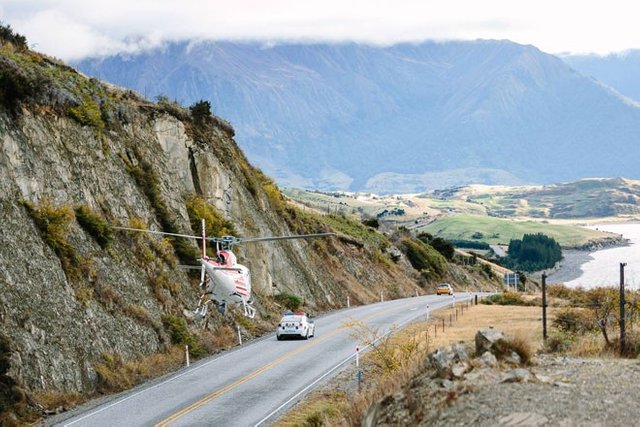 Yet by the time each story matures, other characters have given the main heroes some screen time to complete their journeys of redemption. The personal development saga is more convincing in Kodachrome, whereas the protagonist in Pork Pie gives himself a chance to win merely if he can complete his marathon journey before getting killed or dragged off to jail. It's no wonder the maker of Mini Coopers and the New Zealand Film Commission both kicked in some money for the movie, though. Besides being a re-imagined version of a classic NZ movie, it is a sweeping tour-by-Mini of the countryside with some likeable actors making us laugh.
In the end, Pork Pie is the shallower tale that doesn't resolve some of its questions; one is left to wonder why they even bothered trying to make the movie into something more than a fun ride. The animal rights message, for example, falls completely flat. Kodachrome does a better job of fulfilling its promises. And yet, if I had to choose one of these movies to watch a second time, I'd forego the pain and vicious one-liners that Kodachrome's father and son are hurling at each other for most of the drama. Pork Pie's scenery and comic relief may not carry it all the way, but they're more fun to watch.
Top image is used under Creative Commons license via Flickr.com by Tallus. Images from Pork Pie are from the movie by StudioCanal. Images from Kodachrome are from the movie, the rights to which are now owned by Netflix.