Shazam!
I'll try not to give away too many spoilers. But there are a few in this post.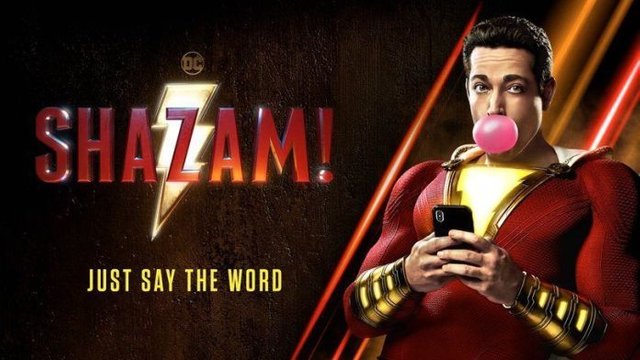 This was such a fun and delightful movie and probably one of the best from the DC Extended Universe. I'm glad that DC has jumped on the Marvel bandwagon with this movie. There is a ton of positive messages in the movie, the humour will gel with different age groups, and the overall charm of the characters rubs off on you.
Unlike some of the other DC movies which are quite dark themed this one is quite different. The characters are infact quite adorable. It's a funny, family oriented movie that I found myself enjoying very much even.
The story revolves around a trouble making 14-year old foster-kid played by Asher Angel who ends up in the secret lair of the powerful but aging wizard who gives him the powerful ability to transform into an adult superhero played by Zachary Levi every time he utters the word Shazam!
As with most superhero movies, there's obviously a super villain played by Mark Strong. He fits the role quite well and does justice as the antagonist in the movie. The monsters that represent the 7-deadly sins over the world are also well made in terms of CGI.
The relationship between characters Billy Batson/Shazam and Freddy who is a disabled foster-kid part of the family that Billy joins in the movie works great in the context. Freddy played by Jack Dylan Grazer does justice to his role. Infact it seemed hard to find a character I disliked in this movie, same for any actor playing their roles.
Infact most roles are well played through the light hearted and more darker parts of the movie. I really enjoyed the parts where they try to discover the powers of Shazam. I wasn't expecting how the ending turned out to be either. So there were quite a few surprised thrown in for me.
This is an excellent entertainer and you won't be disappointed. Take your family and friends along with you for this one and have a good laugh while you're at it.
There are also two scenes: mid-credits and post credit and you shouldn't miss either of them.
---
If you like my work kindly resteem it to your friends. You may also continue reading my recent posts which might interest you:
---