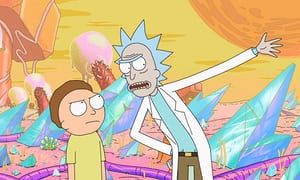 Ricky and Morty a very renowned cartoon series for adult will be making another 70 episodes, cartoon network and JUSTIN ROILAND co-creator of the series,have announced that they will be making more 70 episodes, although the first three seasons consisted of a total of 31 episodes. Although it is yet to be announced how many new episodes will be broken into seasons.
The question is if the new 70episodes will follow the pattern of being made in blocks of ten or eleven episodes over 18 months period.
Anticipate more from this mind blowing ricky and morty cartoon series .