Amazing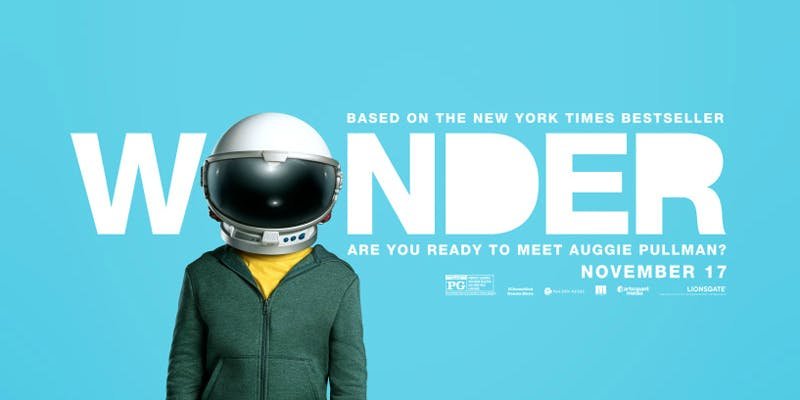 You can't blend in when you were born to stand out. This movie stands out.

Two months ago, I could not escape that one word while writing my review of R.J. Palacio's book Wonder.
I ended that review with the following:
The movie version of Wonder, starring Owen Wilson and Julia Roberts, will be released on November 17, 2017. I hope your kids are able to read it before then. Although I don't think the movie will possibly be able to do this book justice, I'm taking my kids on opening weekend no matter what. I am going to hold out hope that the movie will be... Amazing!

Astonishingly, the creative team of Stephen Chbosky, Steve Conrad and Jack Thorne pulled off a miracle. They managed to translate most of the joy and power contained in Wonder's 315 pages to the big screen. Even more spectacular is the fact that they were able to do it without disappointing me.
I LOVED this book. It may even be my favorite non-scifi or fantasy book ever. For me, this movie had a huge responsibility. It had to avoid disrespecting it's source material. It owed that to the novel. Somehow, the film managed to not only respect the story, but enhance it.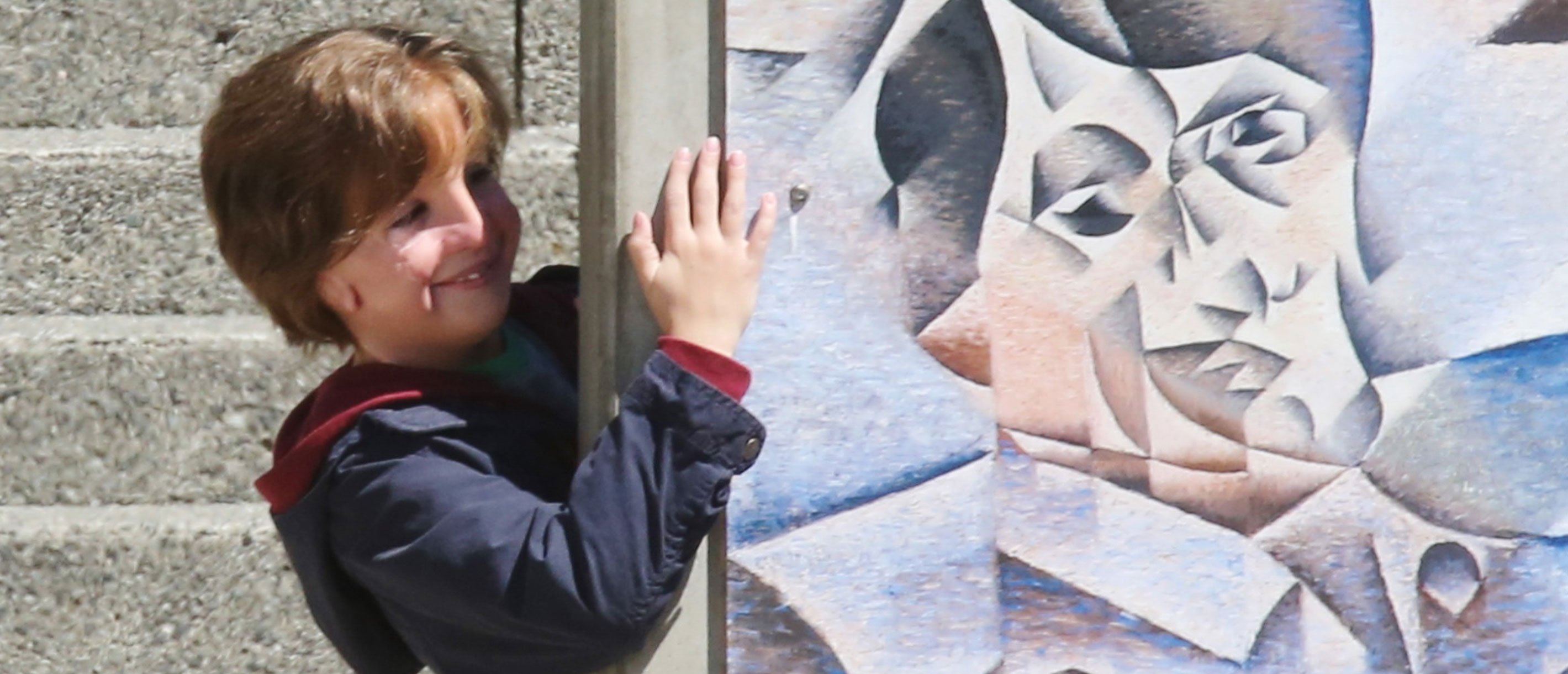 Beauty is in the eye of the beholder.
The vast majority of the time, I do not enjoy movies based on books that I have read. I typically find that these movies feel "hollow" and incomplete. It is nearly impossible for a movie to include all of the essential details contained in a book. For example, I can't stand the first Harry Potter movie. The filmmakers nearly completely ignore Harry and Neville's relationship. Harry's treatment of Neville is one of the most important factors in establishing Harry as a hero. The one exception to this rule is The Lord of the Rings trilogy... and that is only because Peter Jackson spent almost 12 hours over three movies telling the incredible story.
Yet, somehow, even though it was under 2 hours long, Wonder overflowed with fun and emotion while feeling totally complete... amazing!
Don't get me wrong. The movie is not perfect. My kids and I spent the entire ride home listing the events and details from the book that we wished were included in the movie. There were many.
One very telling sign of a quality movie is that your only complaints are that you wanted more of it.
Luckily, there happens to be a novel to give you more! I see this film as a companion to the book Wonder. Although you can truly enjoy each separately, I think the ultimate experience is to consume them together.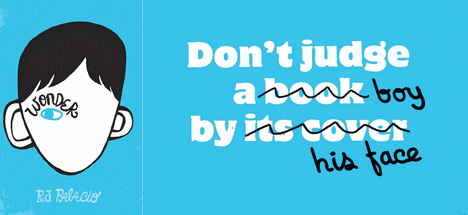 The movie manages to include enough detail to stay true to the story of the book. Although not every character is fleshed out as well as they are in the book, do not fear. Auggie, his parents and his sister are all done justice. Even though the same can not be said about all of the friends of the family, there is enough detail to make the audience understand these characters' importance. More importantly, the audience has enough information to allow them to like love these people.
I was very pleasantly surprised that the movie actually managed to improve on the book in some areas. In addition to the mother having a little added to her story, Auggie's imagination plays a major role. The writers and director took advantage of the visual medium and added some very clever, funny, and touching fantasy scenes. Star Wars fans will be especially pleased with some of these additions.
Hands down, my favorite upgrade was to Auggie's sister Via (played sensationally by Isabel Vidovic). In the book, Via was a great character... but she was not my favorite. After the scene portraying what Via does for her little brother on Halloween, she became one of my favorite characters of all time. If the writers' goal was to show the epitome of compassion, love, selflessness, and friendship, they should pat themselves on the back for a job well done. I will never forget that 120 seconds of movie magic. It was... amazing!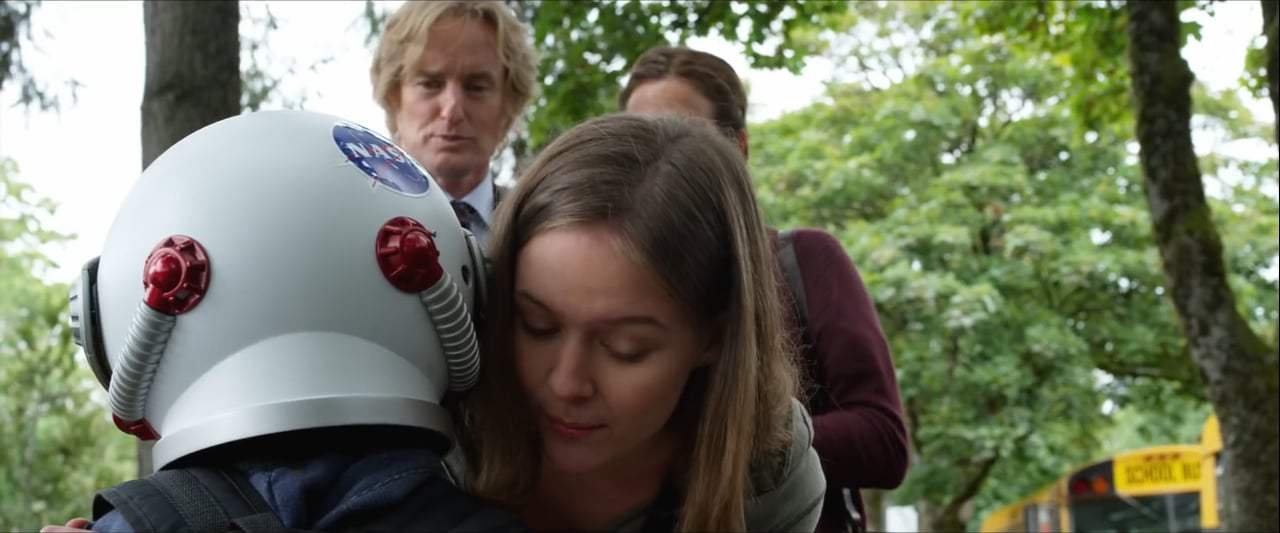 Halloween wasn't the only day Via was her little brother's hero. She was there for him every day. I dare you to watch this scene without getting choked up. I double dog dare you to watch it and not contemplate how you could be a better sibling or friend. I know I did. I hope my children did as well. Sometimes all it takes is a whisper... amazing!
Aside from a few of Auggie's classmates, the acting is incredible. Owen Wilson plays the funny yet loving dad perfectly. Normally, I can't stand Julia Roberts. In fact, when I saw she was in this movie, my heart sank. I am so happy that I was wrong. I actually liked her in this role and can not think of someone I would have rather had playing it. Isabel Vidovic's portrayal of Via propelled this character into my movie Hall of Fame. Jacob Tremblay as Auggie is simply wonderful. The movie was going to be made or broken on the strength of Auggie. Thank you young Mr. Tremblay for playing him as funny, strong, smart, and caring as he deserved. It was ... amazing!
When it comes to kids movies, emotion can be a mine field. Too much and parents need to deal with a blubbering mess all the way home. Not enough and the kids are bored and learn nothing from the film. But it is not enough to have the right amount of emotion. It takes true talent to pull off the amount of emotion required in this film. The true art is to stir a child's emotions... and then relieve them with some humor as fast as possible. That second piece is essential (I'm talking to you The Good Dinosaur which left my daughter a blubbering mess for days). Wonder has the perfect balance of emotion and humor. Notice I am writing "emotion" not "sadness". This is NOT a sad movie. It is a beautiful movie. It made my daughter cry "happy tears" (and by "daughter" I mean me). She and I were either near tears or in tears for almost the entire 113 minutes of runtime. Yet, we were also smiling for almost nearly as long. How can a movie make you cry and smile at the same time? You guessed it. It was... amazing!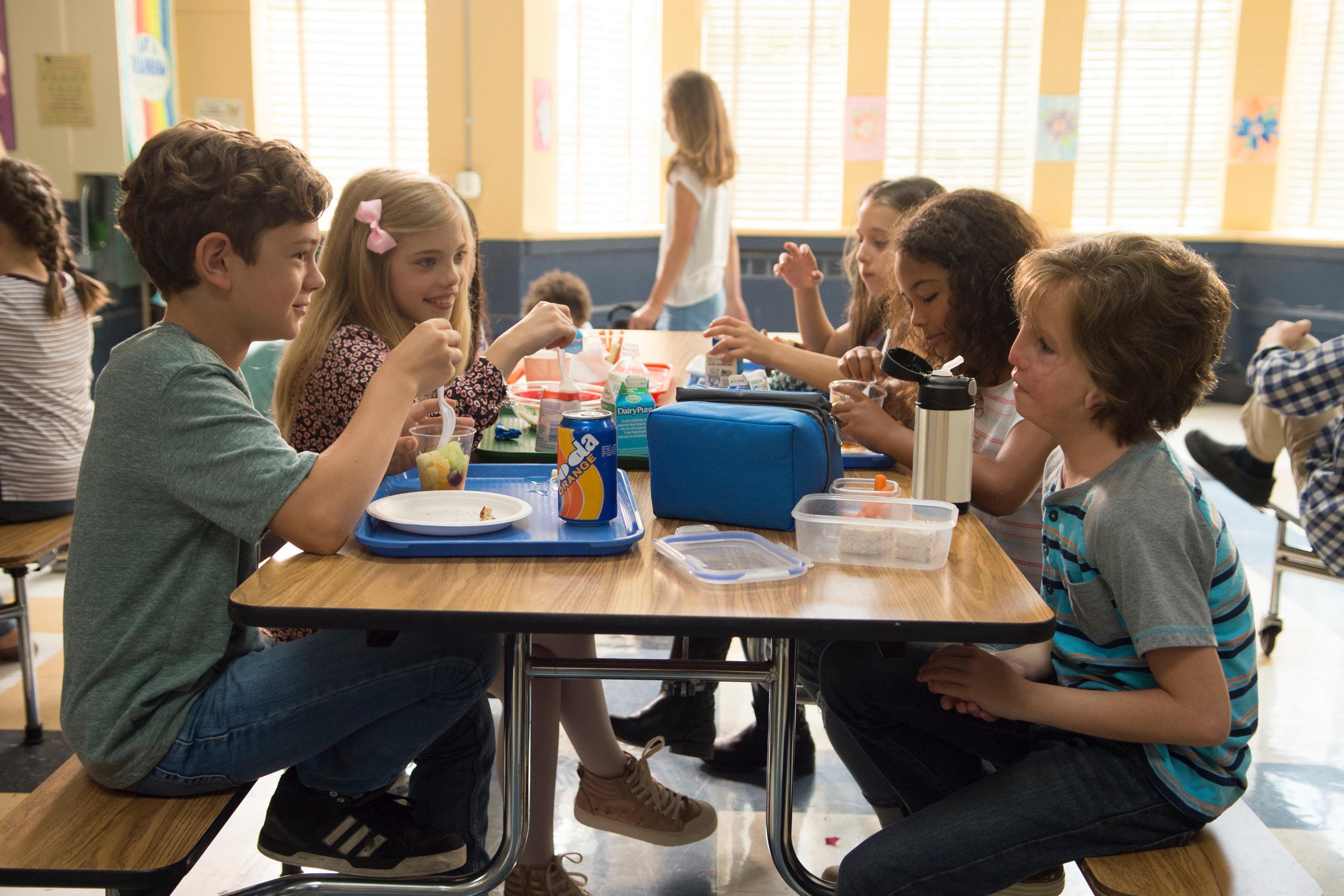 Not sure whether to choose to laugh or to cry? You don't have to. Do both. There is only one choice required by this story... choose kind.
Every time the audience (it wasn't just me) was about to completely loose it, something funny happened to break the tension. Although I would not call Wonder a comedy, there are enough jokes and happy scenes to make viewing it an incredibly pleasant experience.
While I strongly recommend reading the book before seeing the movie, it is not essential. However, consuming this story in some form is essential. If you have kids or are a kid, you must see or read this story.
I would imagine that those who have not read the book first will still definitely enjoy the movie. It is a complete story that hits on the most important elements of the book and is incredibly uplifting and entertaining. However, if you truly enjoy the film, please know there is so much more wonder contained in the novel. You will love reliving the highlights of the movie while learning more about it's wonderful characters.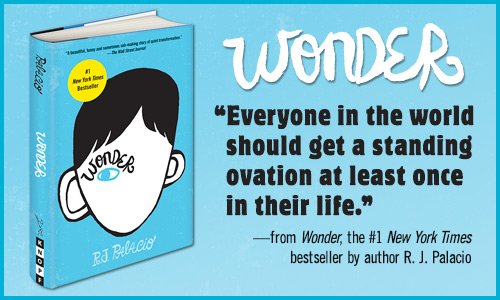 I have always found it odd to clap at the end of a movie. No one involved is there to hear it. However, as the credits rolled and my son and daughter began to applaud, it felt odd not to join them. So I did. Amazing!
TL;DR : See the movie Wonder right now. My wife, 12 year old son, 10 year old daughter, and I think it is one of the best movies we have ever seen.
Geeky Dad's Movie Guide
Number of times I fell asleep: 0
Number of eye rolls: 0
Number of face palms: 1 (But not the bad kind. Some of the fantasy scenes are so amazing!)
Number of times my kid asked to go to the bathroom or get food out of sheer boredom: 0
Number of times I checked steemit: 0
Number of times I said "That's ridiculous": 0
Did my kids like it: The LOVED it!
Would I see it without my kids: Yes!
Full price/Matinee/Rental/Free/Not worth the time: Full Price
Number of times I thought "That's amazing!": Dang it. Where is the infinity key?
**Please note, the overuse of the word "emotion" was intentional.