Mountain Monday ~ Bighorn Mountains, Wyoming
It's 6:21 AM, let's roll...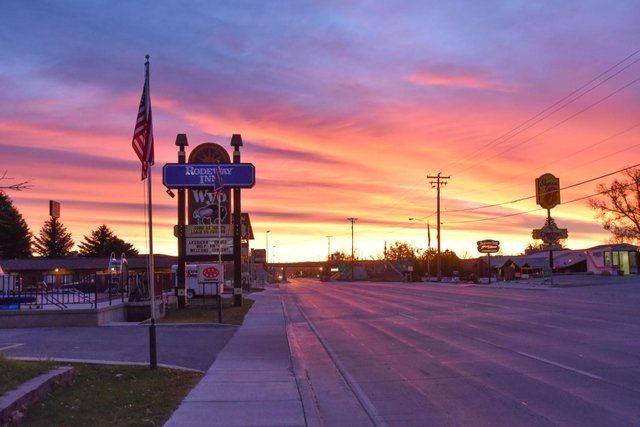 Sunrise on the hotel strip in Buffalo. We're heading for the Bighorn Mountains, I hope the weather holds. I think we went to a Diner for breakfast right after I took this shot. I love road trips!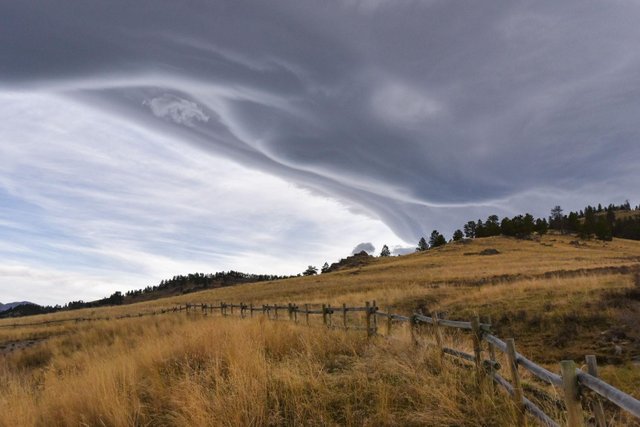 We head out on highway 16 which crosses the Bighorn National Forest. Around eight in the morning, at roughly 9,000 ft elevation, we can see these clouds over the road ahead. Totally freaked me out! I didn't understand what I was looking at. I thought maybe the world was ending so I tried really hard to make a nice composition :-)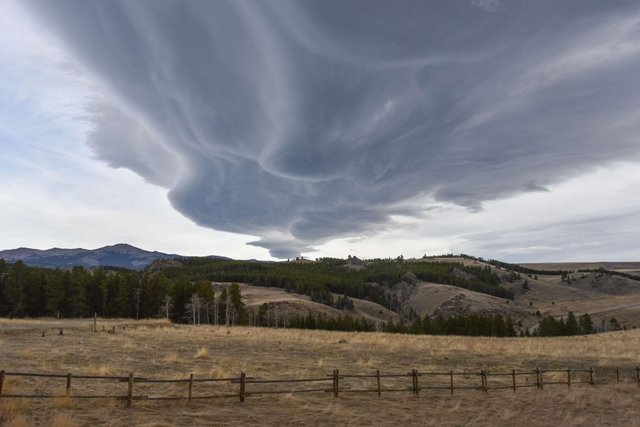 We had to drive on but I stopped every few minutes to take more photos of those crazy clouds. Does anyone know what they're called? I think they might be Lenticular clouds.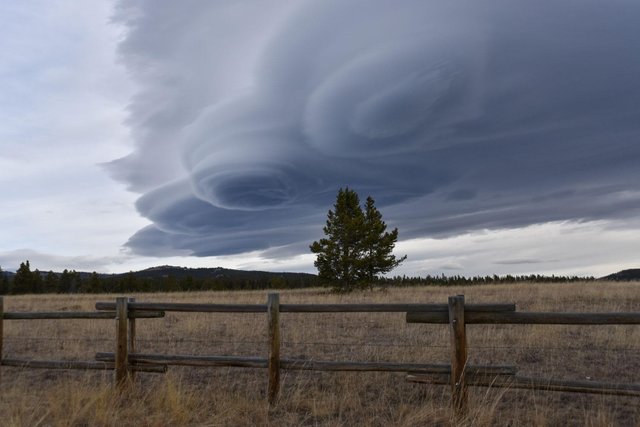 We've come out from under the cloud and we're starting to see the side of it. I wish I'd taken the time to shoot this photo over the fence. That fence shouldn't be in the shot.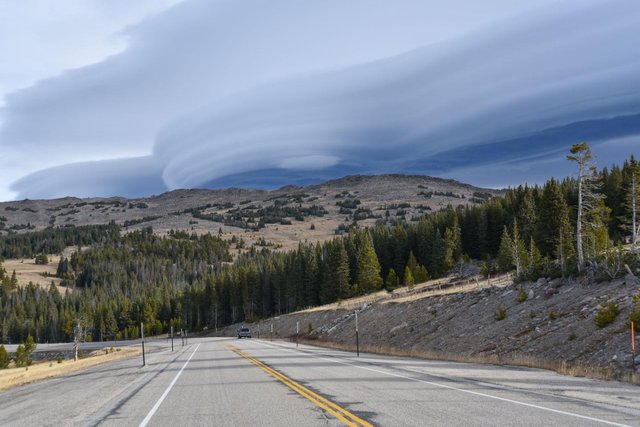 Beginning our descent from 9,500 ft. That's a fairly high mountain pass... I think that's Loaf Mountain you see there - Bighorn Peak would be behind it. Check out the layers in the clouds! The poles you see all along the road are about 10 ft tall, and they are there to guide the snowplows.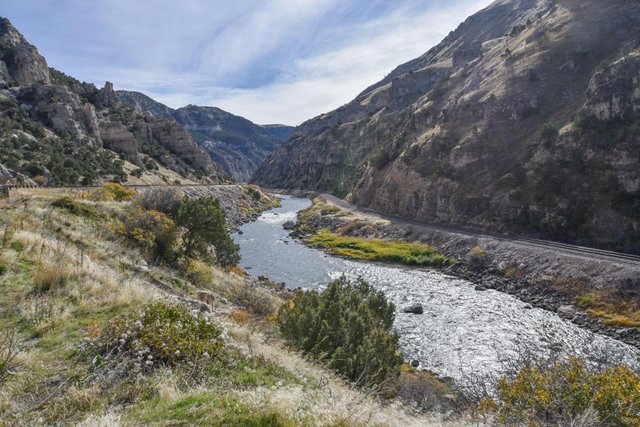 Coming down through the canyons. That's West Tensleep Creek with railroad tracks on the other side.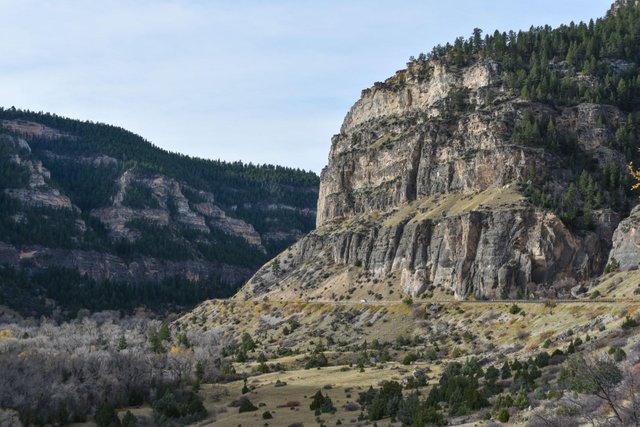 It was quite a drive coming through there, very pretty countryside.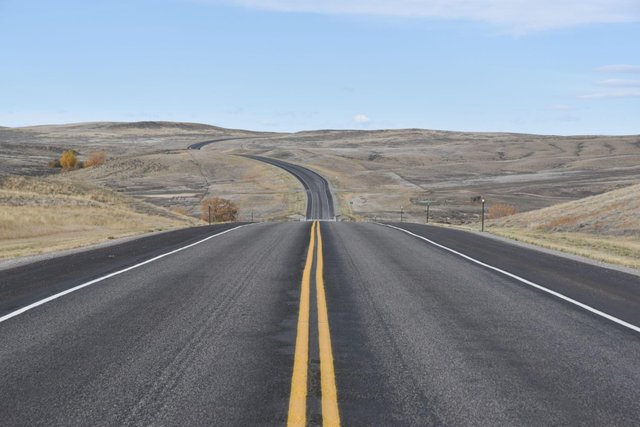 (All photos were taken by me with Nikon D750 camera and 24-120mm lens.)
And the road goes on...
That's all I have for this week. Let's see your mountains!