Bust out that bike and go for a ride!
Spending the day on a ride makes the weekend complete!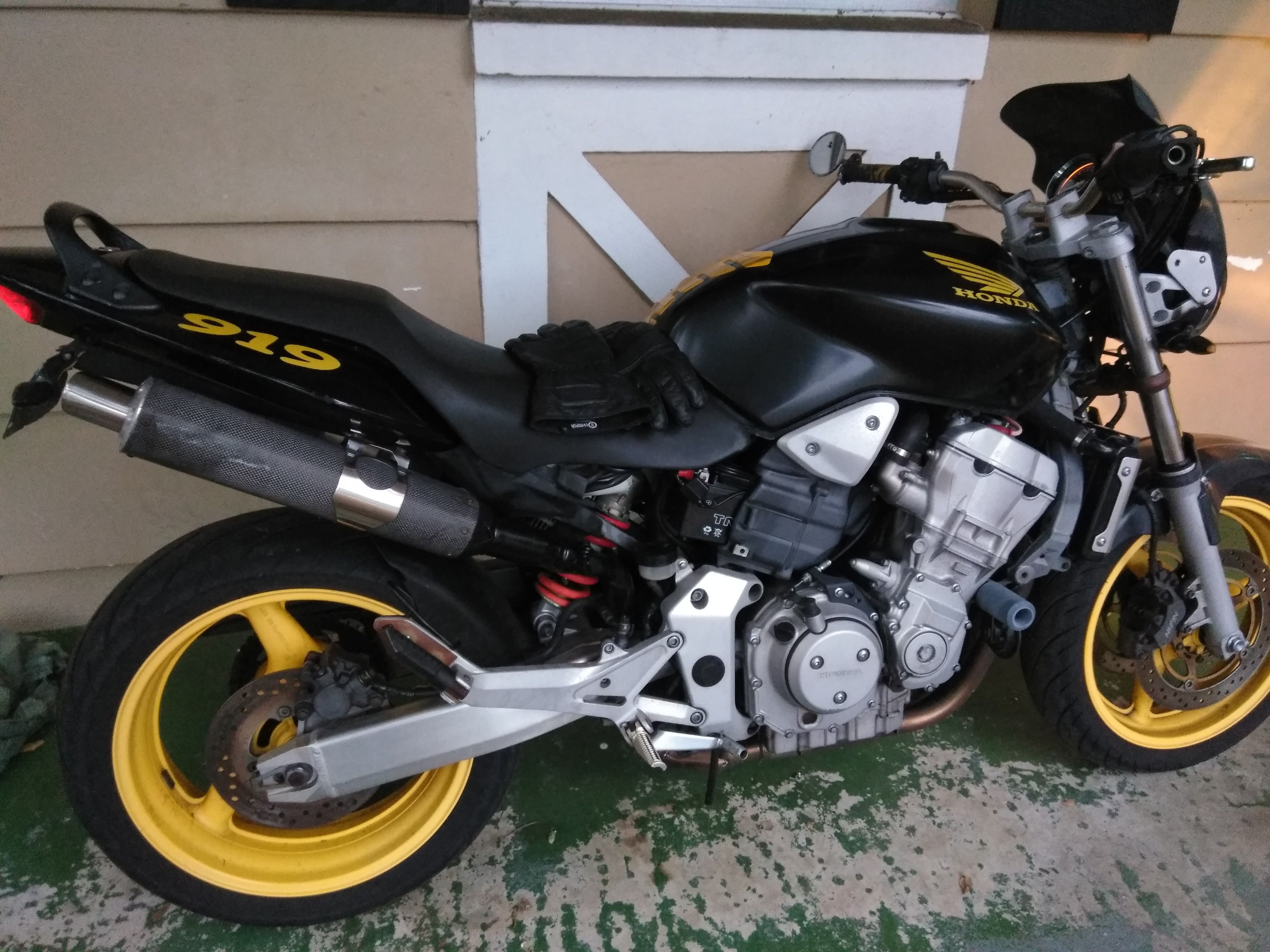 I finally got the bike running after it sat all winter, then went for a ride with some of my Veteran buddies. They took me to a place I've never heard of before, it's always great to ride somewhere you have never been.
So we left in the morning on a 100 mile ride to a place called Scooter Haven in Yankee town, Florida. If you like camping, partying and motorcycles. this is the place for you! We arrived pretty early so there was not that much partying going on yet, so that gave me a chance to take some pictures.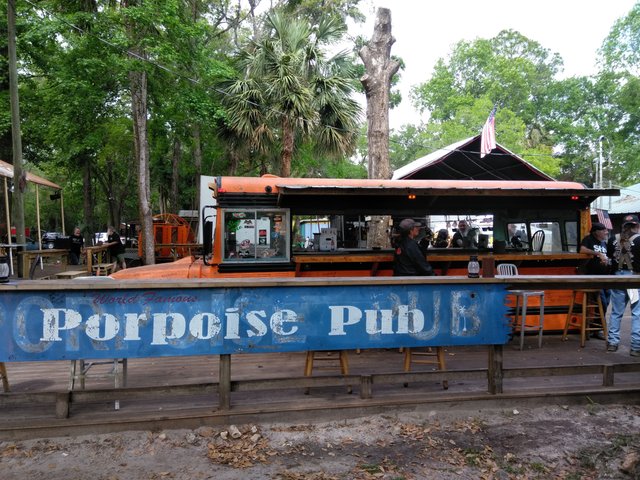 I've never seen a bus turned into a bar before and it was really cool.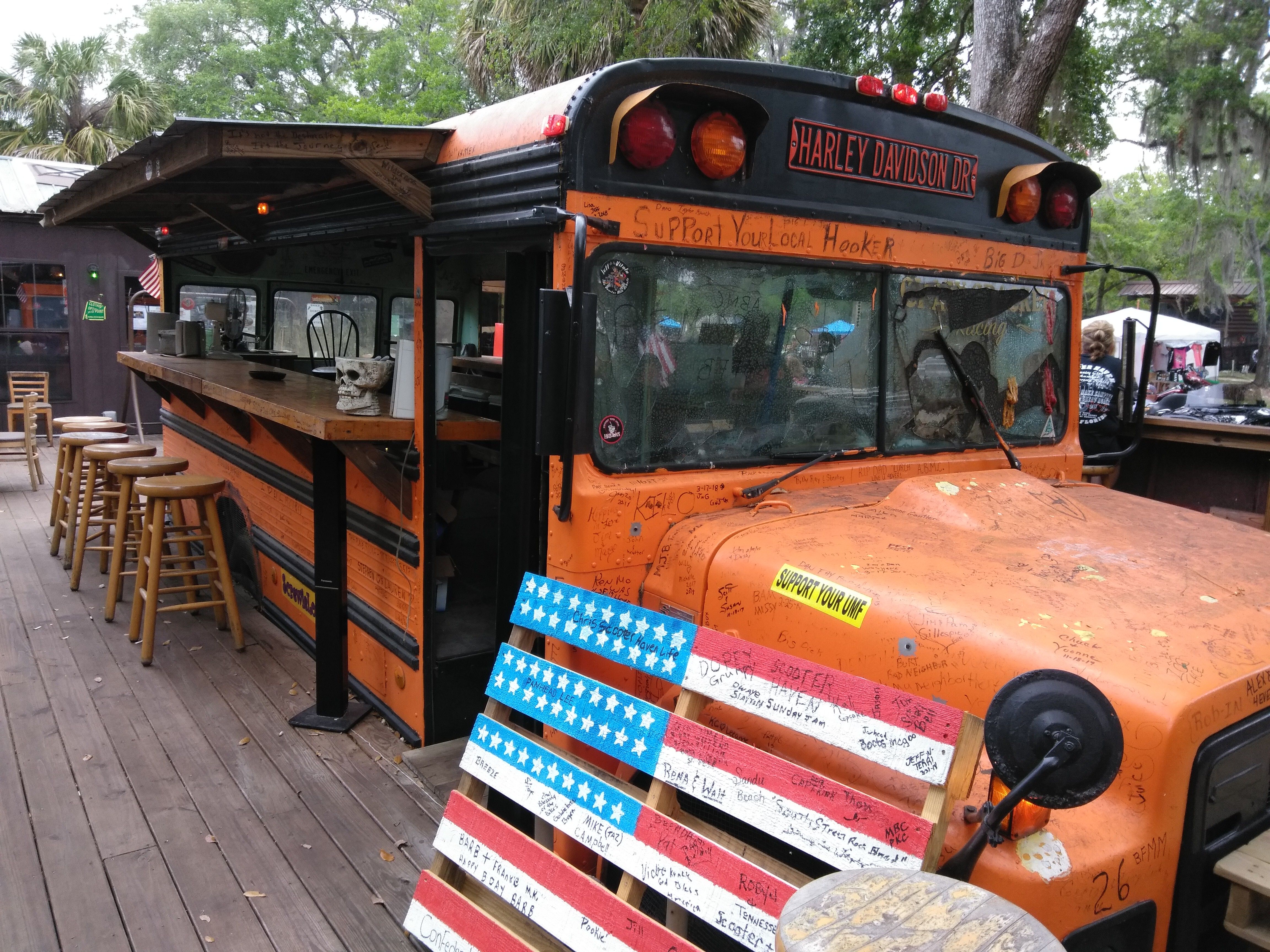 Here I am doing a Steem promo having a bad hair day
.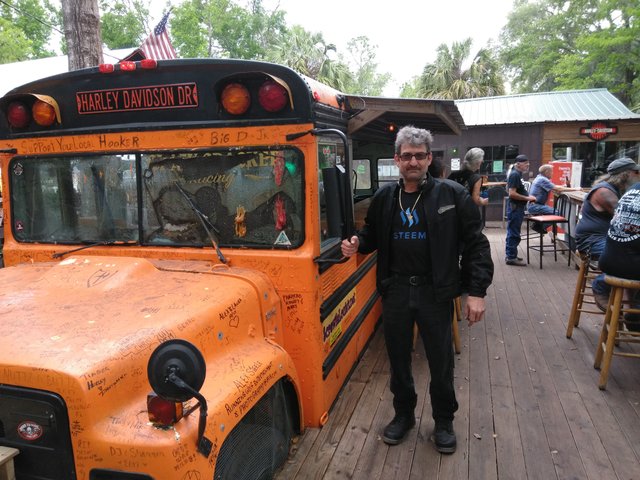 It had a really cool ship of memories that may also have been a stage for bands.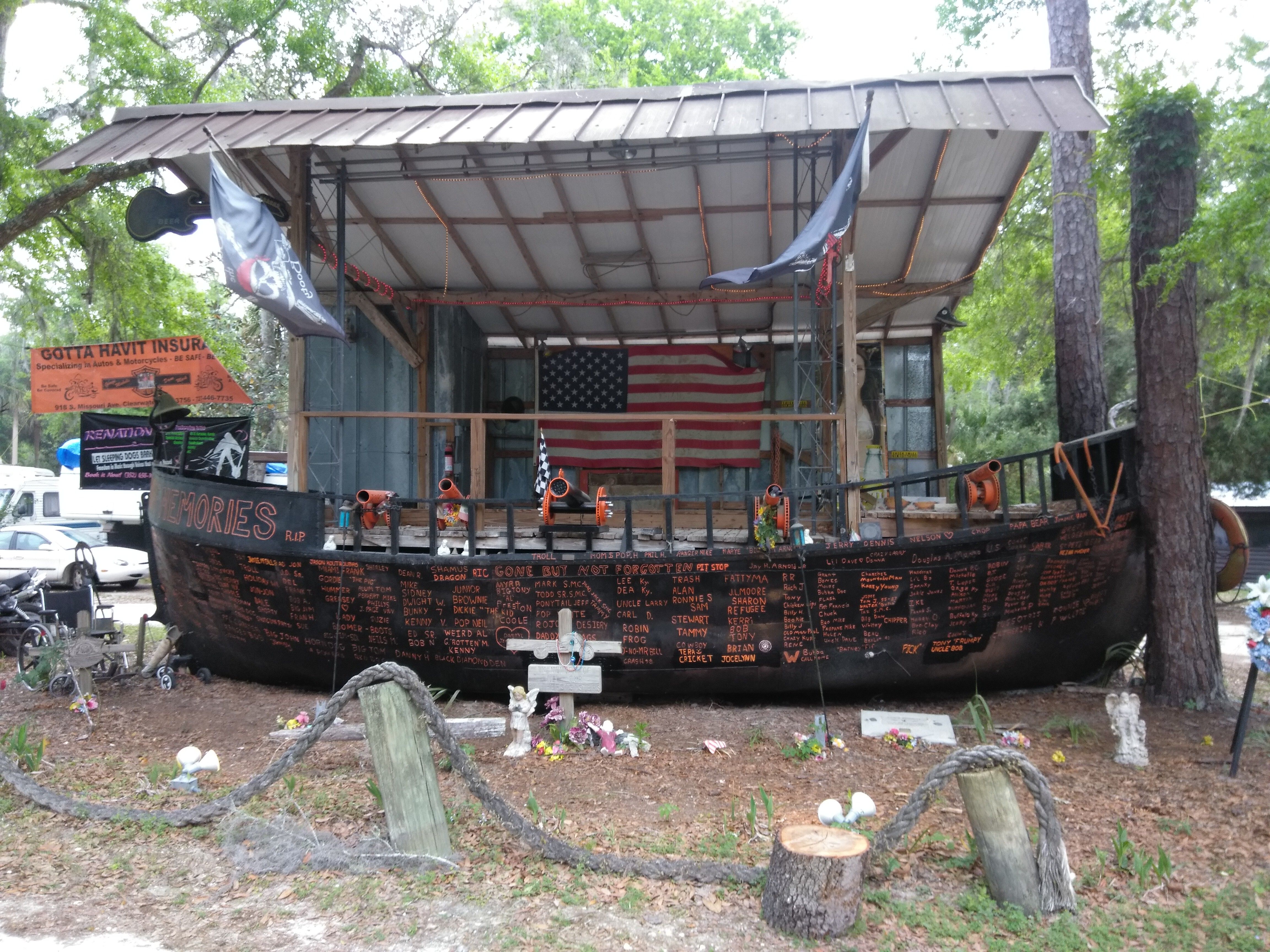 They had old motorcycles hanging from trees, you don't see that everyday!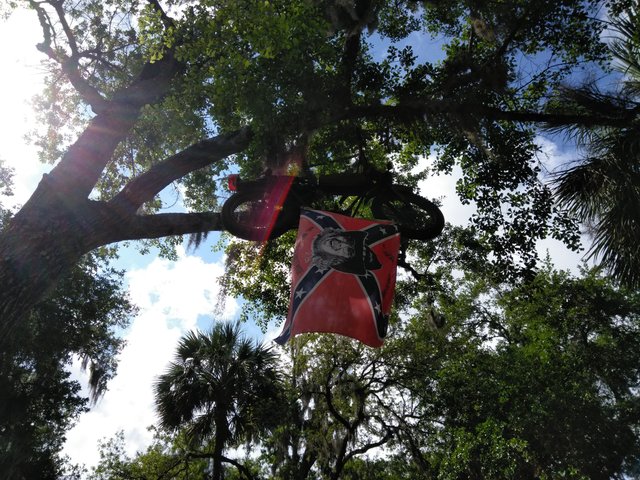 A picture of my friend @wolf53 and my other friend Lou who has yet to join Steemit.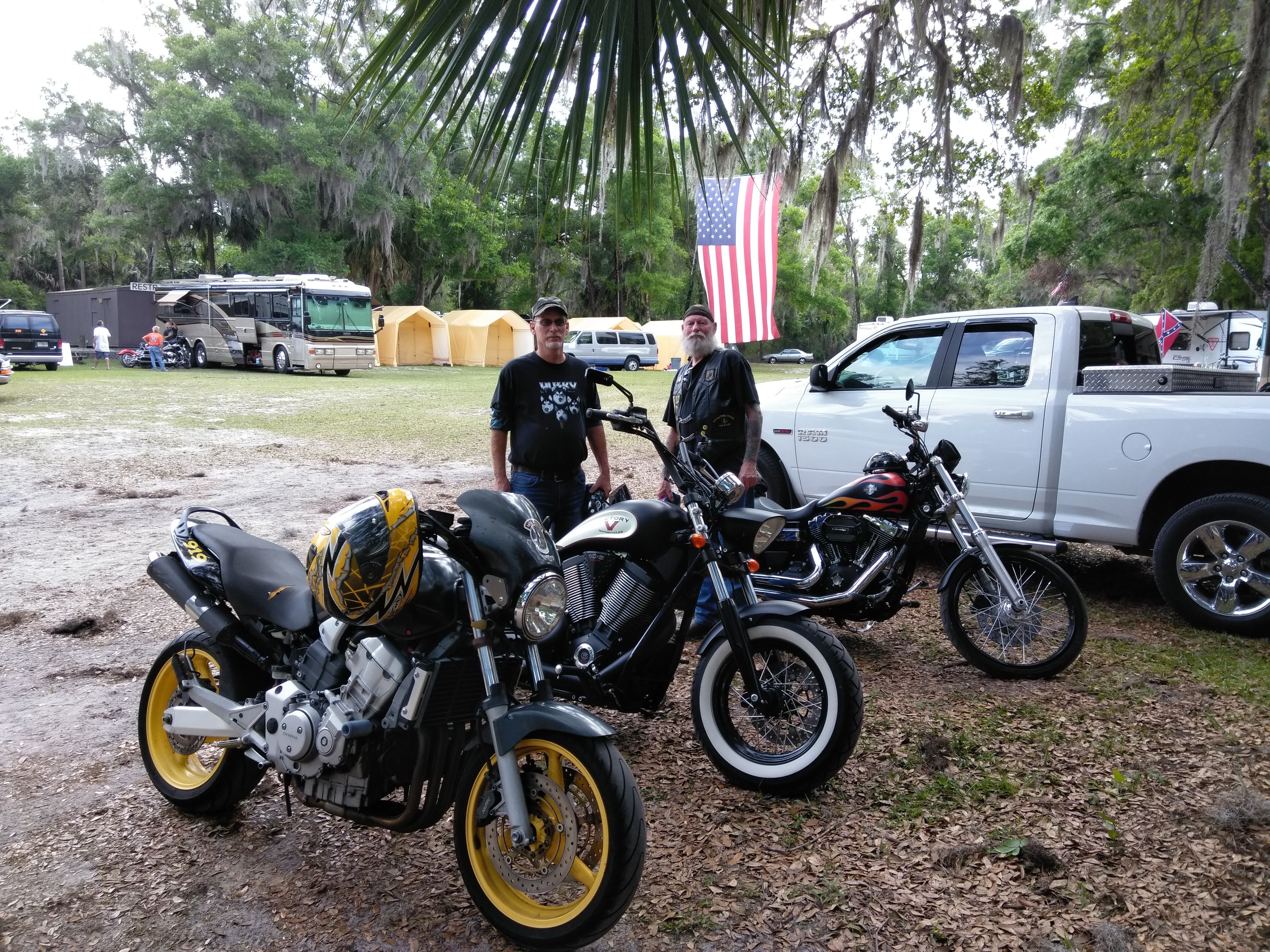 The ride back was very windy but we still had a good time getting out for the day.
Until next time, stack on and ride on Bro's!
Thanks for stopping by and checking out my first motorcycle blog!