Motorcycle Travel Series by @velimir 'The Night Ride' (Part #210)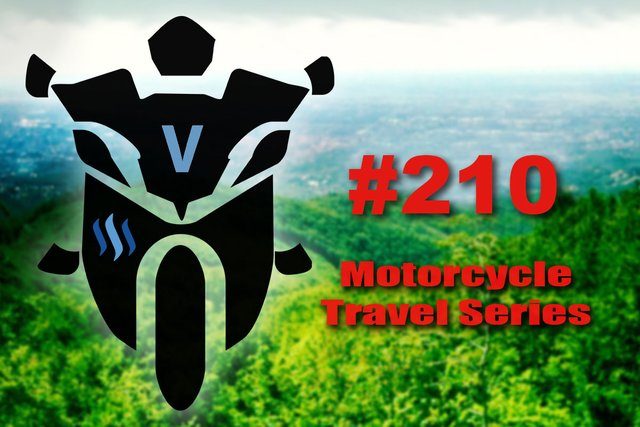 The Night Ride

Dusk remains in my rearview mirror, as I ride into the night. Immediately after the sun sets, one feels cold. The rule of the thumb is that the faster you ride, the colder it feels. The air propulsion drains heat from the rider. Soon, the only thing adding a little warmth is the engine. On a chopper, you'll feel it on the inner side of your calfs.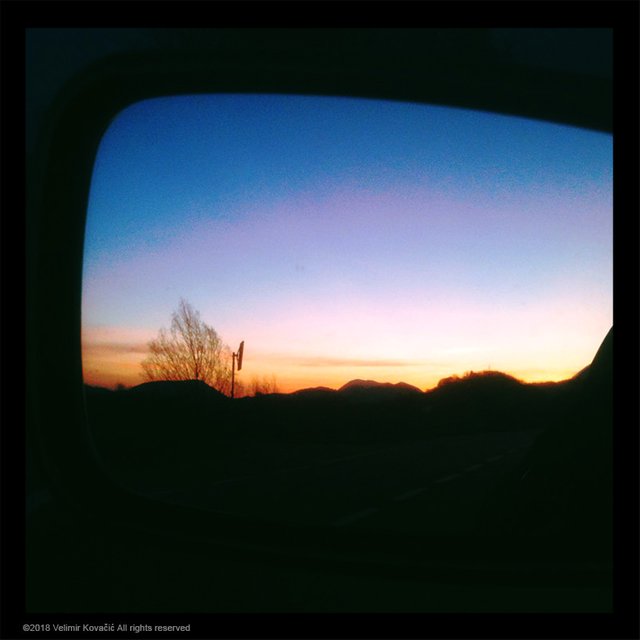 Night riding can be dangerous. The motorcycle lights are often not strong enough to light the curves well. The angle is narrow and rider must carefully ride through them. For a long time now, I've been planning to add two additional smaller front lights for widening the visibility angle, but never got to it. A note to self - Velimir... the front lights, go to Bojan's workshop, he'll mount them for you.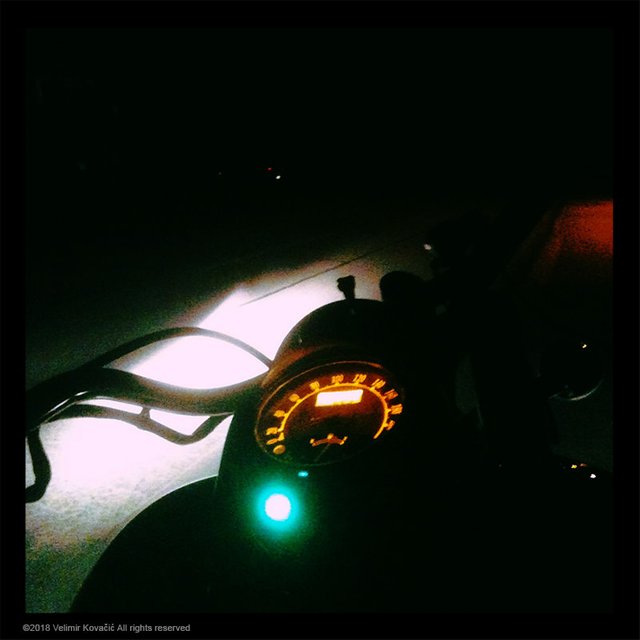 The small roads are poorly lit and, regardless of the winter riding gear, the cold gets right through me. I stop by a ghost house to pull out an extra jumper which usually travels with me in the backpack. It is a good advice always to pack one just in case. The place looks dark and scary and I am surprised it is visible at all in the photo.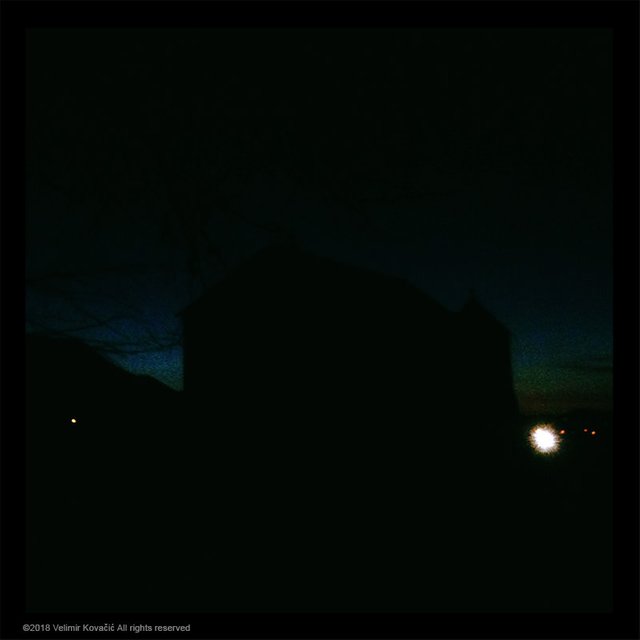 Two guys on a tractor stop to ask me if I need help. Them stopping worried me, but I was relieved when they expressed good intentions. Riding tiny roads alone, especially in the night may prove to be more than an adventure. I move on to stop again at the railway crossing in the middle of nowhere. It is completely dark.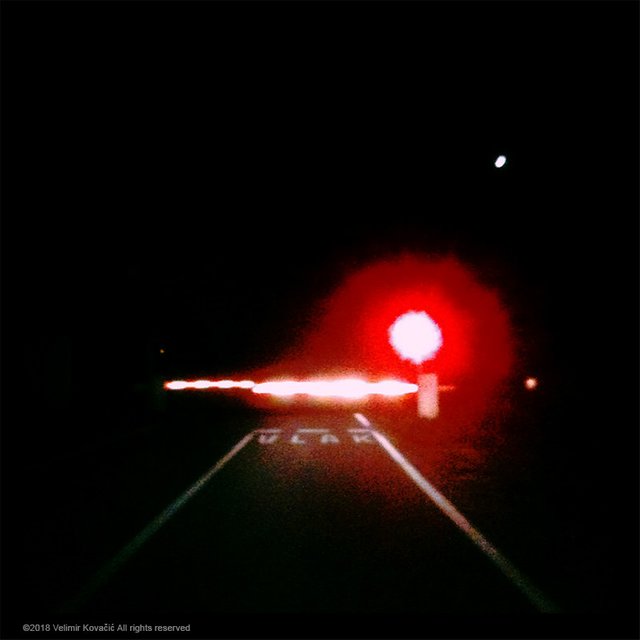 The thick jumper did the trick. I can ride faster now. I mean, regarding the cold. The road is still narrow and curvy. After overtaking a truck, I found myself in a careless situation facing a driver coming from the opposite direction. A little more throttle from the powerful engine and all is good. That wasn't smart. Several kilometres further, I park and take out the camera, when the same truck passes by. Absolutely no use from the dangerous overtake... Seldom there is one, really.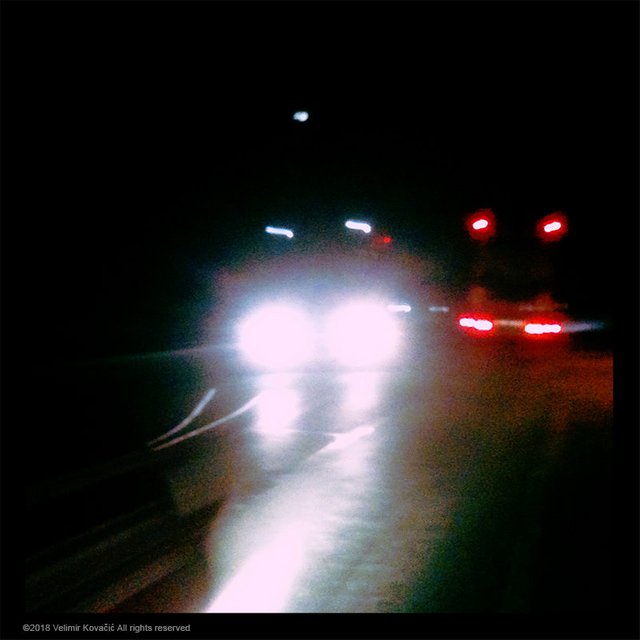 The distance to cover is still some 70-80km. No use of my rule not to ride highways. I change my direction and ride straight to the highway's entrance. It will be faster and much safer riding straight. Highways were built for a reason and night catching you on a road is definitely a valid one. The decision has been made. Save me, o bright, wide highway, me, your humble night rider... :-)
Enjoy your day! :-)


©2018 Velimir Kovačić All rights reserved.

All images and text published in this post are my original work. I encourage everyone to use own texts, thoughts and images as much as possible. Be yourself and stay yourself. This is a proper way to build steemit.com. I do not have respect for dishonest authors. Also, bloggers actually DO matter!

---
---

• For good, inspirational read on various subjects follow: @gavvet
• For crypto news, follow always up-to-date @kingscrown 's blog on the subject.
• I really like to read @vcelier 's life story!
• @ezzy writes awesome stories :)
• If you want to laugh away enjoy @meesterboom 's posts full of brisk humour and positive attitude!
• I suggest a visit to @adsactly society's blog if you feel like reading hi-quality posts about many themes daily provided by ADSactly society members!


• Vote @thecryptodrive @reggaemuffin and @adsactly-witness for your witnesses in the Witness Parliament. They are kind people who will represent you well.

I'd like to extend my gratitude to everyone who continuously supports both of my ongoing projects (Motorcycle Travel Series and Art Photography Series). Big thank you for enjoying the content and appreciating my effort. This is what steemit.com is meant to be about.
---
---

I am a member of the @buildteam crew, innovative creators of @minnowbooster @steemvoter and @steemsports blockchain projects.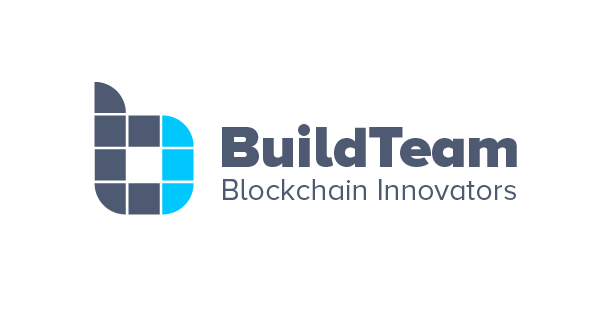 The @adsactly society is a meeting point for free thinking individuals who want to cooperate. It is a welcome addition to Steemit.com community. Feel free to ask about it.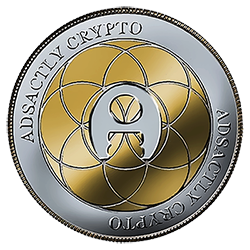 The @adsactly society Discord channel is here: ADSactly You are welcome to join!