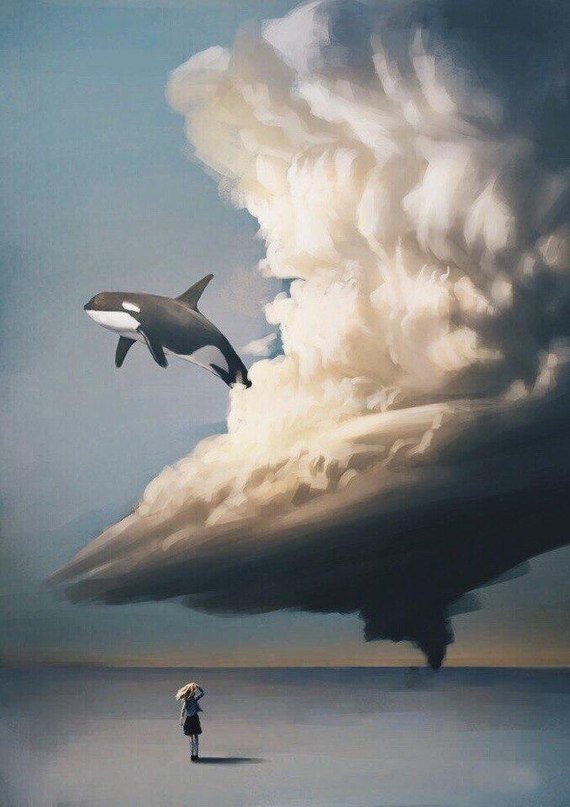 I've met unhappy women… 
You know, their eyes are dead. They do not feel this vital energy that allows them to greedily breathe in this world, learn new horizons, improve themselves and take everything from life. 
They lack that sexual energy. This eternal engine of all mankind! They live, they breathe, they do routine things, raise their children, but do not feel the passion for life… 
No, don't look for vulgarity. Passion for life is much nicer and longer than sex. The passion for life is to breathe deeply, to enjoy every breath of this world, to enjoy every new day, every acquaintance with a new person. From the set goals and their execution. When it burns inside a dream…
These women with extinct eyes and faces as white as the moon have no sense of space. It's like they're lost. As if they are lost in this world and can not find themselves and their place in the sun. They are all right, they are healthy, their loved ones are healthy, and they endlessly try to convince themselves that they are not sick. 
They live like healthy people, but do not feel anything at all. 
These women have lost their taste for life. They are curable, but as long as they think they are healthy — they are terminally ill! 
I've seen women that men don't like.
They are colorless, tasteless, they do not pay much attention to other men, except "vultures", these women are deeply unhappy and try to convince everyone around them that they are all good. They live, stand firmly on their feet and not crying. 
Yes would be better if they were crying — female victims of male indifference. They face white and bleak, they mourn every day, they are everywhere stalking the trouble is, everything goes wrong and they truly believe that they are cursed. Or damage. 
Yes, they were cursed. The ones who don't like them. Those who once swore to live with them all their lives, endlessly reveling in their sweetness. Constantly convincing them that there is no one in the world more beautiful than them..
I've seen women killed. They are busy with those that they do not need, these women always think that to look at another man or even fall in love with him is a mortal sin. This betrayal. It's cowardice… 
Dead women live among us. They drink coffee, go to work, buy food, bring home food. They live out of habit. You know, when roosters get their heads cut off, their feet keep running out of habit. They run until their body collapses on its own…
I've seen unloved women. They change the color of the eyes, skin changes (most often-aging), their voice changes and they live in some tension — in a constant sense of trouble. 
These women convince themselves that they are absolutely healthy. Time find the strength to get out of bed, go to work and return home. 
They almost never smile, look exhausted and painful, they live without passion, they fall asleep without a dream, and Wake up without meaning. 
If you don't love a woman, let her go. Let someone else love her. If for you love is a pretentious word, nothing, then it is the meaning of life. 
Dislike kills her. Indifference kills her. One look in those unblinking eyes that I saw… 
Have you ever seen a living corpse? Have you ever met a sickly kind of woman who doesn't want to find the disease in herself?