How to Save Time Doing Tasks in your Work at Home Business!
Would you like to come off everyday procrastination and learn how to prioritize the most important things in your daily list because it might sound simple, but this is not an easy undertaking?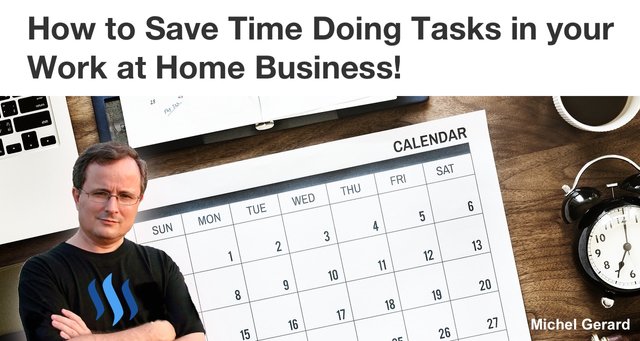 For most people working from home, coping with all the things that have to be done can prove overwhelming.
In most cases, you will probably end up accomplishing a few things or nothing at all, but why go down that road while you can do a few things right and make the most out of your time the best you can?
Keep reading to find out what I think it takes to get the best advantage in time management when working from home.
You may also like to read: Do you Procrastinate or Prioritize?
How to Save Time Doing Tasks in your Work at Home Business!
In this post I have five points that I'd like to write about to maximize your time management efforts.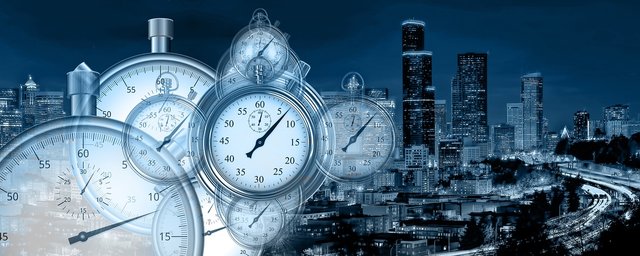 Plan everything beforehand
Perhaps the best start is having everything planned out for the day. Bumping into one task after the other is a bad idea. That way you are most likely to overlook some of the most important things you wanted to do on any particular day.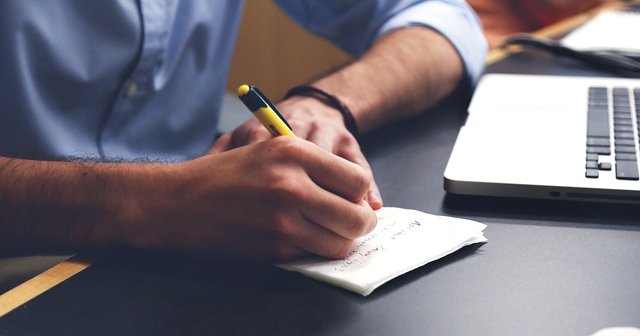 Jumping right into the tasks is not the way to go in my opinion. As the top-selling time management author, Brian Tracy suggests, one minute of planning at the start can save you ten minutes of work.
A long-term schedule could make a difference
One of the most important things you can do is having a consistent in your work and other errands. While planning every day at the start is crucial, having a long-term layout of what to be done when goes a long way too.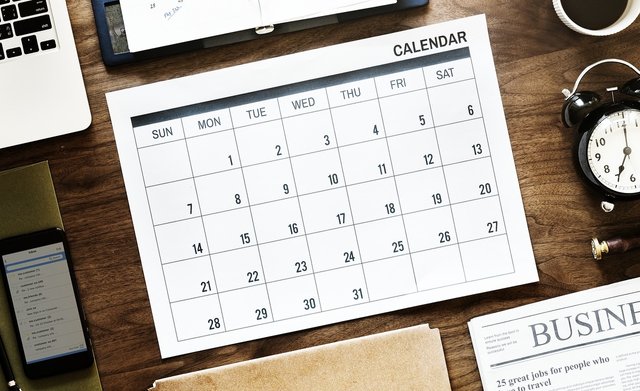 Make sure to plan your days for the long haul to make things easier for you. Soon it will become a second nature and you can save even more time.
While still at it, ensure you do the most important tasks first. One thing you should keep an eye on here is the difference between the most urgent and most important. They may mean the same thing to an extent.
Nevertheless, you need to act on what matters the most out of the tasks that you have to do.
Manage distractions
If you want to get the best out of your time, make sure to keep distractions out of the way. Try the best you can to have an ideal area to work from. If your current location seems to make you disorganized and prone to distraction, then consider moving on.
Look for a place where you can have an ample time to work. It might be the least important spaces around like a corner in your bedroom, or a whole room you use as a home office.
Most importantly, identify the daily time wasters and avoid them at all costs. It could be watching TV, calling friends and family all the time, or on social media among others.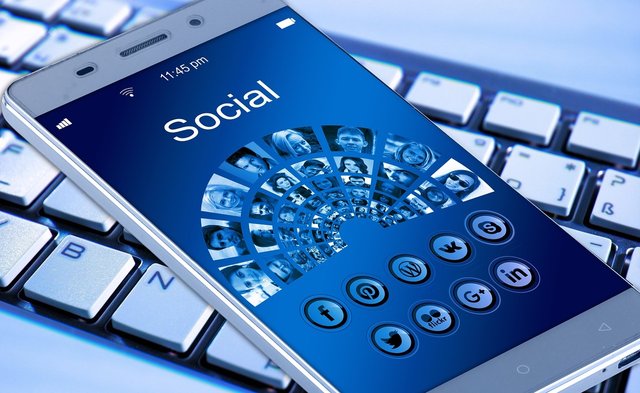 However, if you are a work-from-home mom or dad, make sure to have some time for the kids regardless.
Challenge and reward yourself
Another great thing to getting the best out of your time is pushing yourself to the limit. Always try to accomplish any task in a particular period. If possible, try to do it faster than you thought you would manage to.
The race to beat the clock can make things easier and more fun for you. On the contrary, if you have an open time for doing any task, you will tend to be slow. This will mean spending more time on one task than necessary.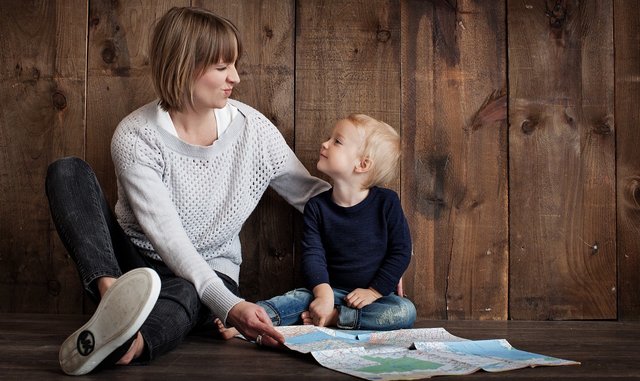 It is always great to reward yourself once you have accomplished your challenge. This could be some time out once you have everything done. You may decide to have some time with the kids now that you have completed your tasks.
Go on and reward yourself, as you want. It will give you motivation the next time you take on the challenge against the clock.
Have you tried any productivity apps yet?
If you want to use your time the best you can, then a productivity app could be your best bet. The market is full of an array of different apps that can help you manage your time and chores. Here are a few apps you may find handy, and all you need is to have them on your phone.
Time Log is a great option if you want to track your time especially if you have several different clients. Another impressive option is Cozi, which may help you manage your to-do list, shopping lists and a family journal among others. You may find the Personal Assistant app helpful when it comes to accessing your online accounts and managing all of them.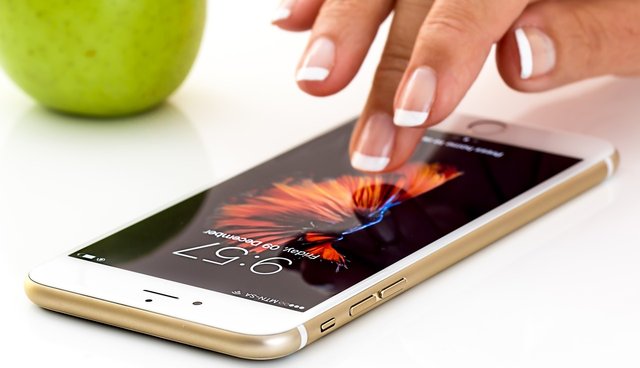 You might also want to check out the Intuition, another personal assistant for moms that helps get things done easily.
Now, if you don't have enough time to type an email, you may need the Dragon Dictation. It is ideal for converting voice to text, so you can send emails, tweets or texts just by using your voice, which will definitely be faster than typing.
With any of these ideas, you can easily get the best you can out of your time without a struggle. Most important of all, you don't need to risk having something urgent or important go undone.
Go for the tips that can work best for you or ones that you are yet to try. You will be amazed at how easy and fun working from home can be, especially when you have the right time management.
I hope that this is useful for you if you are struggling with time management working from home.
Would you upvote this post and follow me for more because this will encourage me to write more motivational and self-development posts like this one?
I have categorized my posts on Steemit for easy access:
Steemit tools | Steemit strategies | Steem economics | Steem on WordPress | Blogging on Steemit | Steemit posts I curated | Cryptocurrency | Cryptocurrency trading | Mac computer tutorials | WordPress & online marketing | Self-development & motivation | Travel in Thailand | Travel in Japan | Travel in France | Life in Thailand | Fitness challenge | Fruit-veggie juices & smoothies | Education | My answers on Quora | Fundition tutorials & projects | Miscellaneous writing
You may prefer to go to my Steemit Posts Directory.
The most important votes you can make on Steem are for Witnesses. The top 20 witnesses can influence the addition or removal of features in future Steem hard forks. Read my post: What is a Steem Witness, How to Vote and Why?
Michel Gerard